Comics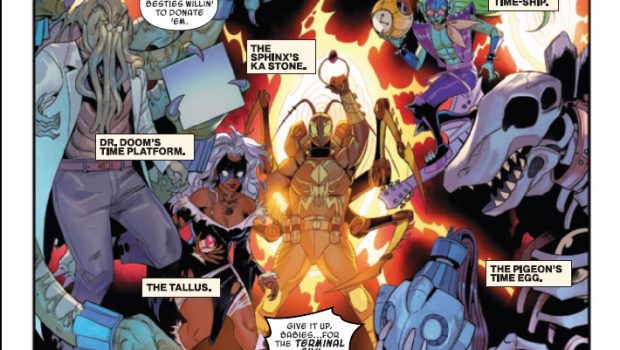 Published on March 14th, 2022 | by Tim Chuma
Spider-Gwen: Gwenverse #1 (2022) Review
Summary: If you are a fan of Spider-Gwen and have wanted to see her have her own multiverse story then check this one out.
After first learning about Spider-Gwen in the Into the Spider verse movie I had wanted to see more stories with her and hopefully a movie. Although that has not happened yet, Marvel is going to town with the multiverse stories these days so it seems everyone is going to get a go with them.
In this story Gwen Stacy lives in one multiverse and goes to college in the other while trying not to be Spider-Gwen where she lives. Unfortunately things keep coming up which upsets her friends and her father who she has promised not to draw attention to herself.
In the far future Toob, a social media artist is about to perform her final meme that involves time travel through the multiverse. At the same moment Spider-Gwen steps into the portal and somehow gets mixed up in the performance leading to her have to fix what is going on.
It is no secret that this series is going to involve a lot of different versions of Gwen but this one it seems to have her as different superheroes instead of just being different Spider-Gwens. Thorgwen is the first one we get to meet in this story and she is not happy with being shown up.
This was pretty fun and well worth it if you are a fan of this character. Eventually they are going to run out of characters to do multiverse stories about or at least the interesting ones so may as well get in early with this one.
Comic details:
Writer: Tim Seeley
Penciler: Jodi Nishijima
Cover Artist: David Nakayama
Publisher: Marvel
Published: March 09, 2022