Collectibles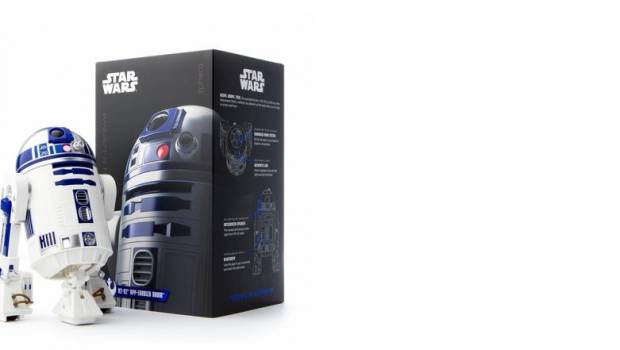 Published on February 11th, 2018 | by James Wright
Sphero R2-D2 Review (R2-D2 App-Enabled Droid)
Summary: Sphero R2-D2 (R2-D2 App-Enabled Droid) is like having your own virtual droid who is like virtual puppy!
Sphero have released another fun interactive Star Wars toy with R2-D2 (Artoo-Detoo), the legendary astromech droid who helped the rebellion defeat the insidious imperial order. Furthermore, this product from Sphero makes a great collectible as this movie accurate unit successfully brings R2-D2 to life, albeit a lot smaller at 17cm in height. So when this Sphero R2-D2 is not doing the rounds at your home or office, he can also find a place of pride in your collection.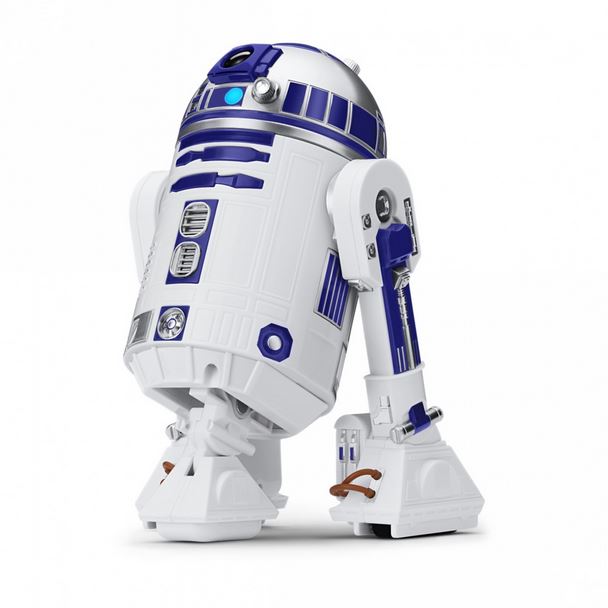 Well packed from Sphero in its Star Wars themed packaging, the first thing that you may notice about it is the detail on the unit that mirrors its movie counterpart quite well. The colouring on Artoo is faultless as are the small grooves and indentations on this Sphero product which makes it more than just a piece of plastic. However where this 'droid' shines is through its interactive nature and the only additional piece of hardware needed is a smart device like an iPhone and its accompanying app.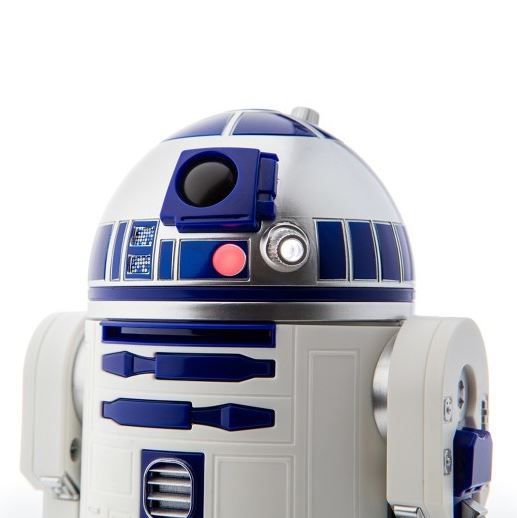 Adding to the features of R2-D2 is its LED lights and integrated speaker that adds another layer of realism to the product and the first time you hear this Sphero product with all the beeps of Artoo, it really brought back fond memories of this little astromech unit, particularly from the original film which started it all, Star Wars A New Hope. Furthermore, Sphero ensure you have everything you need to power this droid that includes the USB charging cord and of course the free app for either Android or Apple systems plus instructions.
Features
Authentic Movement
Drive Artoo, go from bipod to tripod stances, or trigger emotive waddles.
Holographic Simulation
Explore the Star Wars™ galaxy, roam iconic ship interiors, and more.
Droid to Droid Experience
Watch R2-D2 interact with other Star Wars™ App-enabled Droids.
Watch With Me
View films from the Star Wars saga with R2-D2 by your side.
Authentic LEDs
Artoo's signature front and rear lights are fully functional.
Integrated Speaker
The beeps and boops come right from R2-D2 itself.
As it uses Bluetooth, the range of R2 is 100 foot which is just over 30 metres and linking it to your smart device is very easy. So once the app has been downloaded to your phone, this program gives you a wizard to help connect it in order to start interacting with Artoo. In terms of charging and if R2-D2 is totally flat, it takes about one hour to fully charge the device which is quite good through the included USB cable.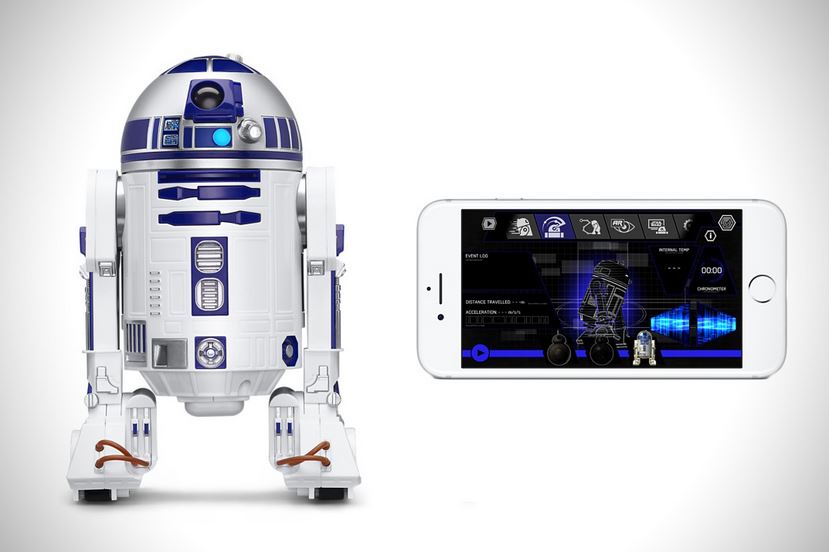 Funny enough, the microUSB charging port on the back of Artoo actually looks like part of this friendly droid. The droid moves on flat surfaces perfectly, however on certain types of carpets, it did have a few hiccups but for the most part, it worked well. Controlling Artoo through the app is easy and besides the virtual joystick, there's also gestures and sounds that you can activate at anytime.Very cool indeed!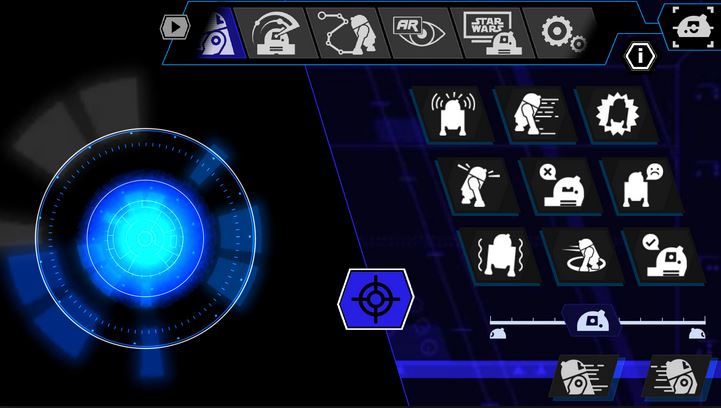 Like other sphero units, Artoo even has a patrol mode which allows him to explore your house and even interact with other Sphero products. As a distraction there is an AR feature which allows you to explore the Millennium Falcon as R2-D2. However my favourite distraction is seeing Artoo get excited at certain parts in the movie like the Force Awakens when this droid appears or if its favourite character comes on screen. It's quite a fun element that younger children will simply adore… okay any adult fanboys and girls!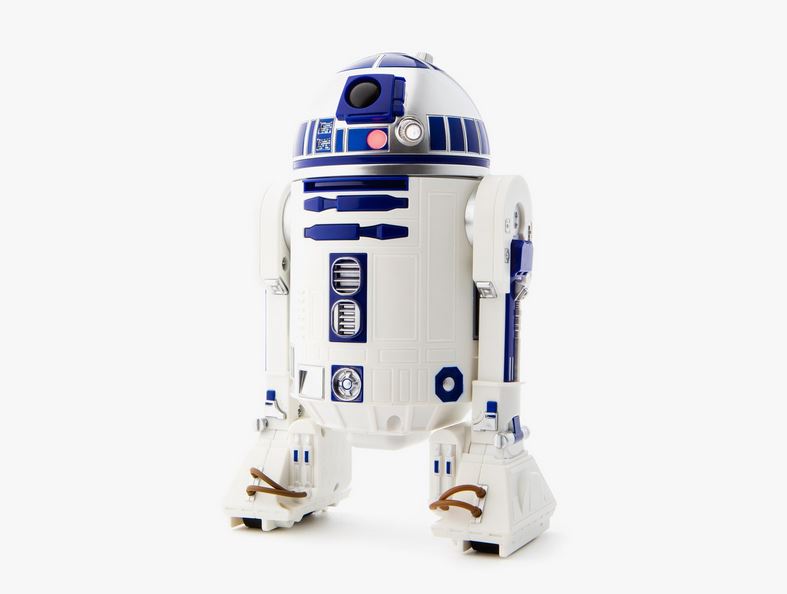 Final Thoughts?
In conclusion, the creators of the Sphero R2-D2 droid should be commended in creating a very realistic looking product with some great functionality from its controls, the well-built app surrounding it and the very cool option of having R2-D2 watch the films with you that just add to the overall interactivity of this product. Furthermore it doubles as a great collectible and will definitely make you the envy of your friends and family.
This is the droid you're looking for…
Tech Specs
iOS & Android & compatible
Durable plastic shell
LED Lights
Bluetooth connection (100 foot range)
USB charging (over 1 hour of play on a full charge)
Integrated Speaker
3D Accelerometer
Free App: Star Wars App-Enabled Droids by Sphero app available through iTunes or Google Play
Height: 17 cm / Width: 10.8 cm / Weight ~370 g