Comics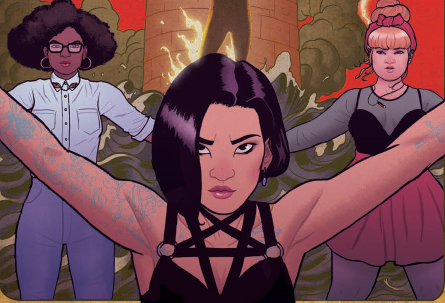 Published on February 11th, 2017 | by Lyla Saudi
Spell On Wheels #5 Comic Book Review
Summary: The girls know who stole their magical possessions but he isn't the mastermind behind the robbery.
Claire, Andy, and Jolene, our young modern day best friends (and witches), have arrived at the next stop on their cross-country road tripping adventure. But what they don't know is this stop could be their last… As the girls find themselves in the fight of their lives when they confront the bad guy who turns out to be neither who, or what, they were expecting. Written by Kate Leth and illustrated by Megan Levens, this is the final instalment and conclusion to the cute and loveable series – Spell On Wheels.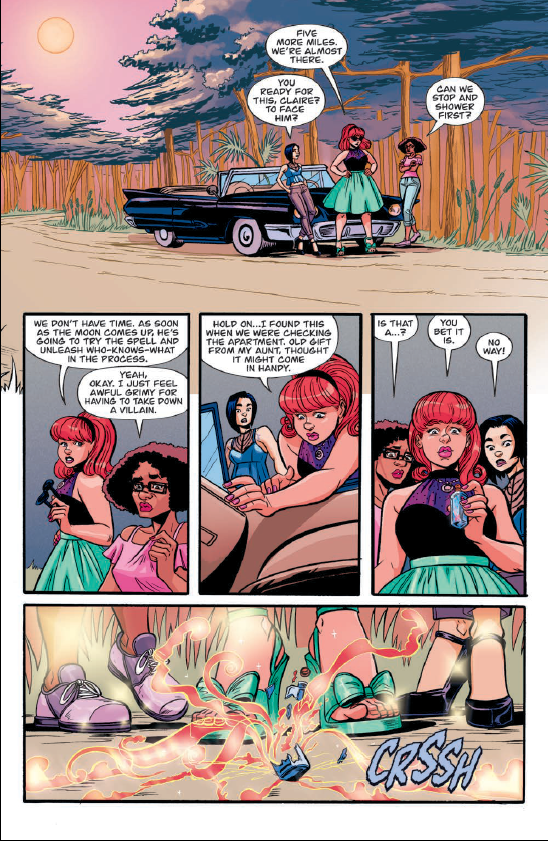 In this issue the girls find that the thief who broke into their home and robbed them of their most valued magical possessions is Claire's ex-boyfriend. And boy are they not happy. Revamped, revitalised (thanks to one of Claire's spells), and prepared for a showdown, they are ready to teach him a lesson that he will never forget. But, after setting foot into his house they soon realise that he is just a pawn, and the real mastermind behind the robbery now has the girl's right where he wants them. And he won't be letting them escape alive.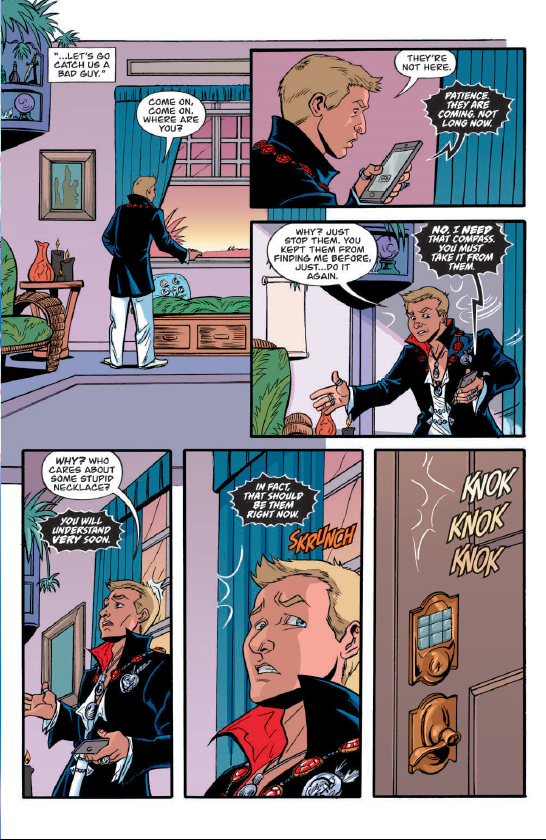 Writing
It is a shame that this is the last issue of the series as it could easily continue to follow the loveable trio on all sorts of cross-country adventures. While there is definitely an unexpected twist, which is a must for fans of the series, I did feel the story was a bit too easily wrapped up. I must admit, in this issue I was hoping for more character development of our three heroes, just as I was yearning for more background information about Claire and her ex's relationship, and the dynamics between Andy and her grandmother. But overall the series has been a great read, full of positive life messages with a healthy balance of light hearted humour, supernatural themes and fun girly adventures.
Artwork
The colours Marissa Louise uses in this issue are bright, bold, and sharp giving an overall strong and positive vibe to the story. Megan Levens continues her beautiful drawings of the girls with detail and consistency, presenting each of them with their own individual flair. The pages are composed well and easy to follow with movement captured elegantly in the panels. The cover art produced by Joe Quinones doesn't quite fit in with the issue but it does offer a magical mystery element that is bold and powerful.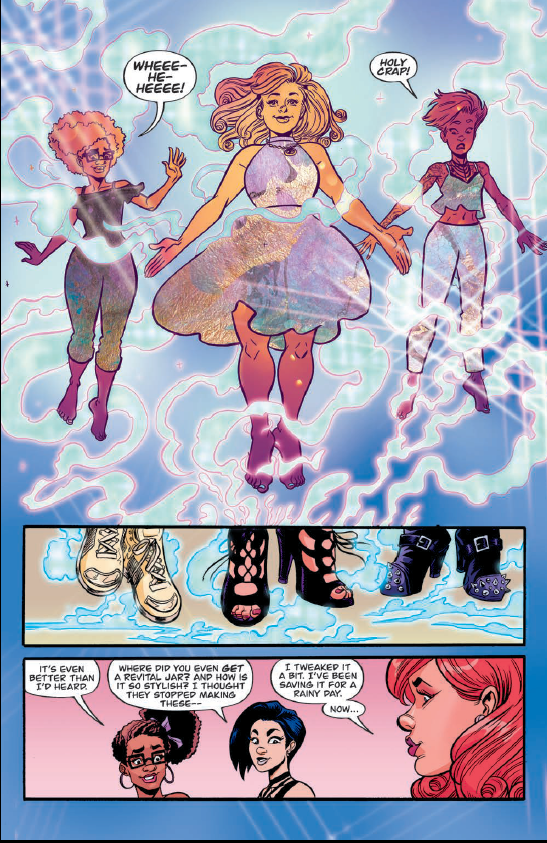 Final Thoughts?
Spell on Wheels continues to offer a great teen girl power story in Issue #5. If you are a fan of this light hearted and fun series then pre-order your issue today so that you do not miss out on the major twist that concludes the girl's cross-country adventures (available February the 15th).
Comic Book Details
Title: Spell On Wheels
Issue: #5
Publisher: Dark Horse Comics
Writer: Kate Leth
Artist: Megan Levens
Colourist: Marissa Louise
Cover Artist: Joe Quinones
Genre: Crime, Fantasy
Publication Date: February 15th, 2017
Format: FC, 32 Pages; Miniseries