Comics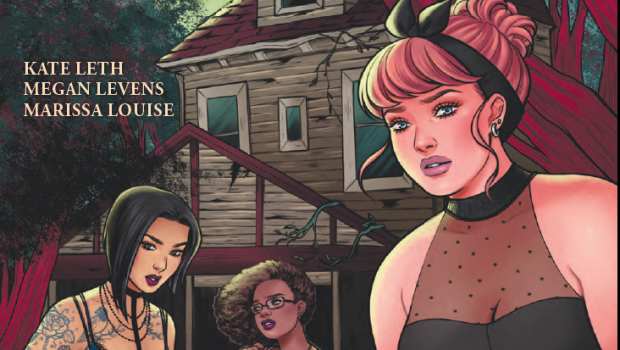 Published on January 24th, 2017 | by Lyla Saudi
Spell On Wheels #4 Comic Book Review
Summary: Claire, Andy and Jolene find themselves in the middle of a dark forest and one step closer to finding the thief who stole from them.
In the hopes of recovering their stolen magical items, our three modern day witches – Andy, Claire and Jolene, find themselves in a rundown and creepy looking house in the middle of a dark and eerie forest. Written by Kate Leth, illustrated by Megan Levens and with colours by Marissa Louise, Spell On Wheels #4 is the second last issue in this lovable miniseries that will see the girls finally discover who was behind the devious robbery.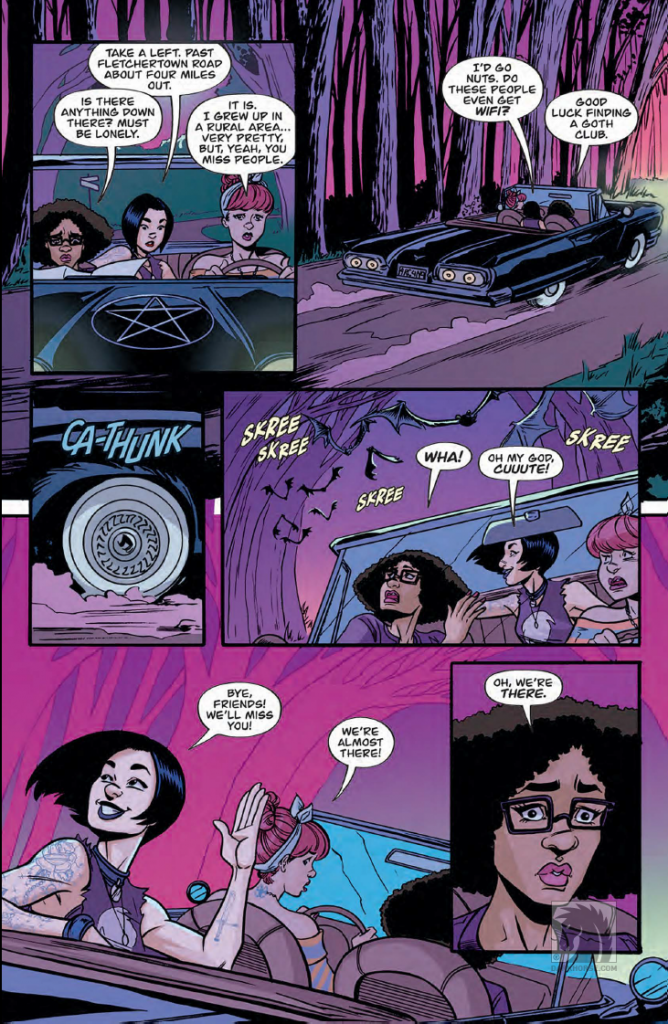 Time is ticking. There is only one day left to the new moon. And with the dark magic surrounding the thief growing, his motives for wanting Kate dead grow even stronger … Meanwhile the girls find themselves at their next cross county destination – the dark boonies of Bowie, Maryland.
Standing at the front door of what looks like an abandoned house (more like a death shack of splintered wood and torn fly screens) the girls can sense their items inside. But what they didn't expect was to come face to face with a legendary and mythical man who until now has only existed in supernatural tales.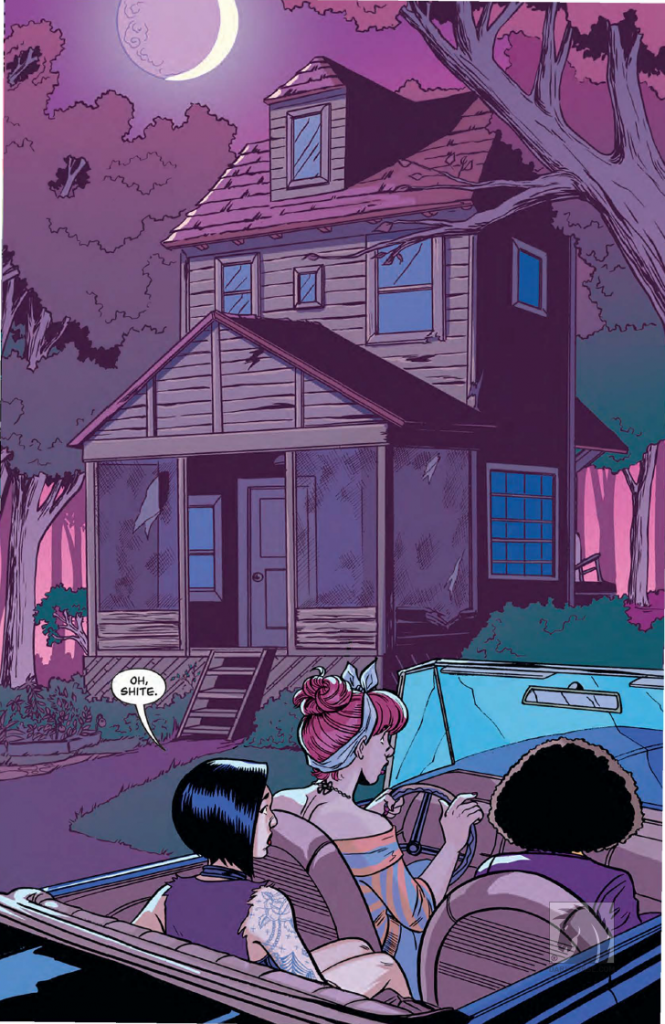 Writing
There is a natural ease with how the main characters interact with one another, highlighting their bonds as close friends. Each of them still has their own independent personality traits and quirks, but these are never too dominating or easily predictable. With only one chapter left, although the girls find themselves one step closer to the thief, there is a risk that the story might wrap up too easily and quickly. Which will be a shame as the engaging story and fun characters could easily include additional issues to further elaborate on their journey. Either way Kate Leth has thus far produced an enjoyable series that balances a light hearted supernatural theme with a quirky modern day vibe.
Artwork
The consistency continues with a different artist (Jen Bartel) producing this issue's cover art and I have to say it is probably my favourite one out of all the issues. Within these pages the colour palette of purples, blues and blacks (produced by Marissa Louise) provide for the spooky elements to the story while Megan Levens's art has the fluidity, motion, and details that mirror the script well. And as we have become accustomed to in this series, the characters are drawn with their own unique style, body language and facial quirks that add visual humour to the issue.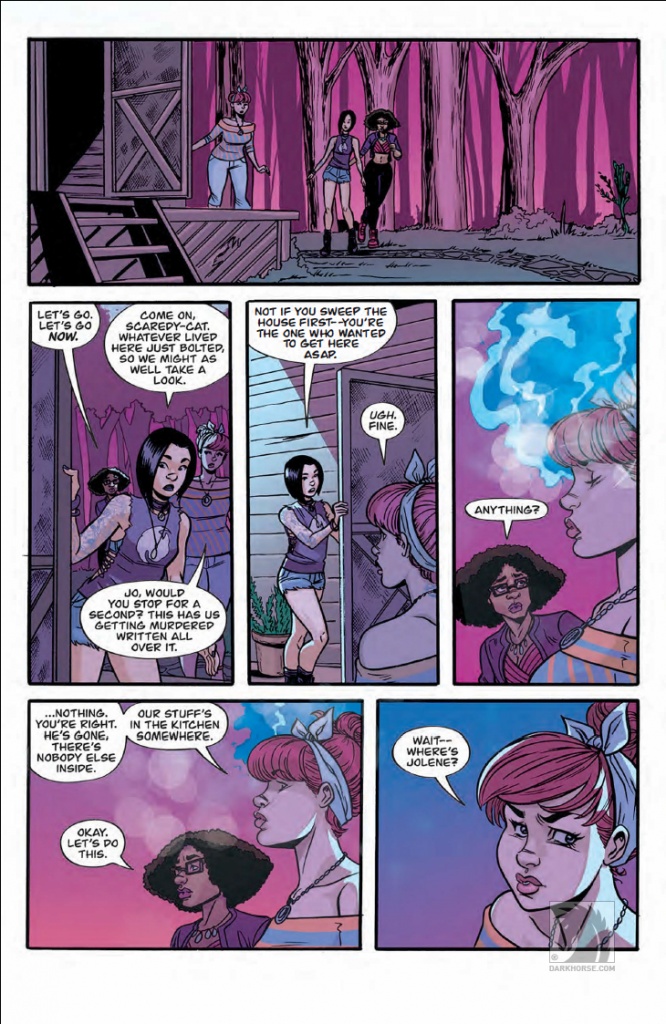 Final Thoughts?
Spell on Wheels #4 may be the most supernaturally influenced issue of the series but doesn't distract away from the fun and quirky plotline. Available on January the 25th, it is a cute and enjoyable issue that finally gives us more answers that we (and the witches) have been waiting for!
Comic Details
Title: Spell On Wheels #4
Publisher: Dark Horse
Writer: Kate Leth
Artist: Megan Leven
Colourist: Marissa Louise
Cover Artist: Jen Bartel
Genre: Crime, Fantasy
Publication Date: January 25, 2017
Format: FC, 32 Pages; Miniseries