Games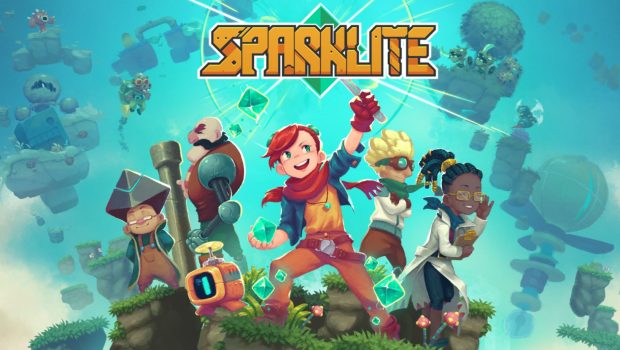 Published on November 15th, 2019 | by Alex Novus
Sparklite OUT NOW on multiple platforms!
The time has come, the wait is finally over! Immerse yourself in Sparklite's beautiful and whimsical world of Geodia – Merge and Red Blue Games release their Zelda inspired, highly anticipated indie gem, Sparklite!
Gear up for adventure! Merge are delighted to announce that Sparklite is out now on Nintendo Switch, Xbox One, PlayStation 4 & PC! Check out Sparklite's Brand New launch trailer and see why Sparklite has made appearances in Nintendo's Indie World Showcase alongside unveilings across PAX events such as ID@Xbox, 'The Mix Seattle', 'Kinda Funny' Showcase, as well as the 'Monsters of Indie' Superstar Dev Panel, Sparklite is sure to make an impact as one of 2019's Indie games to watch out for!
Sparklite is an action-adventure set in a whimsical and ever-changing land. Battle foes in top-down action using an arsenal of gadgets, guns, and gear. Explore dangerous corners of the procedurally generated world, take down titans of the mining industry, and harness the power of Sparklite!
From solving puzzles to defeating a range of different bosses and enemies, Sparklite joins together elements of classic adventure titles such as The Legend of Zelda alongside a unique blend of approachable roguelike elements. Gear up for adventure and get ready to immerse yourself in an everchanging world as you take Ada on a journey across an assortment of different biomes and save Geodia!