Comics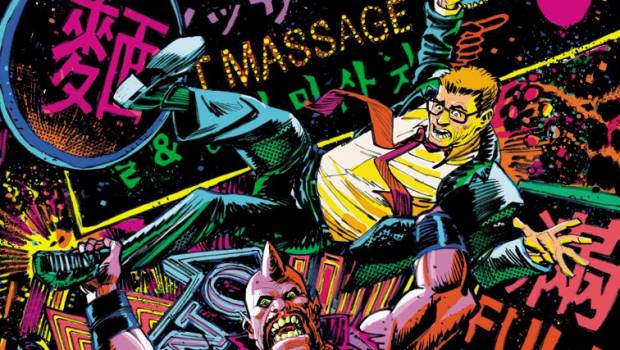 Published on January 12th, 2021 | by Tim Chuma
Space Bastards #1 (2021) Review
Summary: The postal service goes intergalactic and ballistic. Well worth a look if you want something original and violent.
Set at some undetermined point in the future where humans have finally colonised space but the mail is almost impossible to deliver. As usual business steps in and the postman has become the most dangerous yet most profitable job in the galaxy as the one who delivers the package gets paid and can use any means necessary to deliver it. Also each time the package changes hands the customer gets charged extra.
This originally launched as the Kickstarter project for the full storyline but this is the first time it has been available as individual issues.
I had heard of the Boys (Darick Robertson) and Transmepolitan that the artist drew but have not read either or seen the Amazon Prime series based on the comic. The art style is interesting enough and there are a lot of incidental details to get into for multiple reads of the story.
The main story follows everyman David S Proton who loses his job, girlfriend and access to his bank account all in the one day. Seeing no other option he agrees to take a job with Intergalactic Postal Service (IPS) and is told to shadow Manny Corns for his first week to learn the ropes.
Manny couldn't care less about him and is out to make a buck for himself by being the biggest Space Bastard around. If you can't tell what happens after that you are blind but it is fun to get there and seeing how this series turns out will be interesting to say the least.
I would recommend this if you are a fan of the artist's previous work or want to read a series based on an original concept with a lot of violence and action to get your teeth into.
Comic details:
Writers: Joe Aubrey, Eric Peterson
Artist: Darick Robertson
Lettering: Simon Bowland
Colourist: Diego Rodriguez
Format: Colour, 48 pages
Publisher: Humanoids
Release date: Jan 13, 2021