Films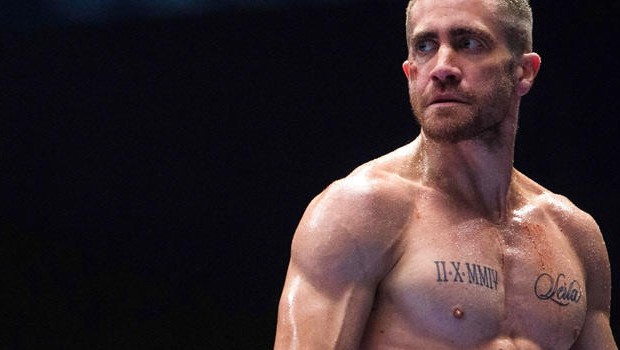 Published on August 20th, 2015 | by Curtis Mayfield
Southpaw – Film Review
Reviewed by Curtis Mayfield M-H on August 12th, 2015
Roadshow presents a film by Antoine Fuqua
Written by Kurt Sutter
Produced by Todd Black, Jason Blumenthal, Steve Tisch, Peter Riche, Alan Riche, Antoine Fuqua and Jerry Ye
Starring: Jake Gyllenhaal, Rachel McAdams, Forest Whitaker, 50 Cent and Oona Laurence
Music by James Horner
Cinematography: Mauro Fiore
Edited by John Refoua
Running Time: 124 minutes
Rating: MA15+
Release Date: August 20th, 2015
The opening scenes for Southpaw are oddly similar to the Eminem biopic 8 Mile. There's a rugged looking man who's backstage preparing for a life-changing event. He dons a set of massive headphones that are playing really loud hip-hop music—so loud that the massive crowd outside can't be heard until they're taken off. What Eminem's B-Rabbit character and Jake Gyllenhaal's Billy Hope both have in common is that their stories begin with a battle in front of a large crowd, in which the outcome is make or break for them. The major difference between the two is that Hope's story begins with him at the top. He's a world champion boxer who's undefeated and has the cockiness that comes with undisputed victory. A supportive network of friends who act as his loyal makeshift entourage surrounds him. The most important people in his life though are his wife and daughter. Rachel McAdams plays the role of Maureen, Billy's main support system and council. She has the appearance of a typical trophy wife but is a far cry from it. Maureen knows Billy better than anyone else as she grew up with him in an orphanage in Hell's Kitchen, New York City. After his latest fight ends in victory, Maureen becomes concerned that her husband is one step away from becoming a punch drunk fighter. She convinces Billy to retire at the top and spend the rest of his days in their million-dollar mansion with their daughter Leila (Oona Laurence).  Ignoring the wishes of his Don King-inspired manager Jordan (50 Cent), Billy unofficially retires, despite taunts from an up and coming boxer named Miguel 'Magic' Escobar (Miguel Gomez).
This is where the riches to rags part of the story begins. Escobar who wants his shot at the title confronts Billy and an eventual brawl breaks out due to Billy's hard headedness and ego. In the confusion Maureen is fatally shot. McAdams, Gyllenhaal and director Antoine Fuqua thankfully avoid a melodramatic death sequence and really dig deep into the pain of the scene. Basically, many feelings are to be had here. As he deals with the loss of his wife, Billy completely unravels in front of his daughter. He begins to lose fights on purpose as a way of punishing himself. Drug and alcohol abuse tears his world apart to the point where Leila is taken away from him by child services. Since Billy is an illiterate, mumble mouth boxer who now has zero income, he has to return to his roots in order to get his child back. Though he never portrays a charismatic side, Gyllenhaal shows depth to his character through physicality and the clichéd fighting spirit of a boxer. After Billy loses everything, he goes back to his old neighbourhood to enlist the help of an old school boxing coach Tick, who's played brilliantly by Forest Whitaker. Tick checks all the boxes for all the old hat boxing traits. He's a grizzled fighting veteran who helps disadvantaged kids and is even blind in one eye à la Morgan Freeman in Million Dollar Baby. But Whitaker's character could have a movie of his own as he proves to be one of the more interesting players in this story, with his checkered past and endless knowledge. But we only learn some of his background through anecdotes and tidbits of wisdom.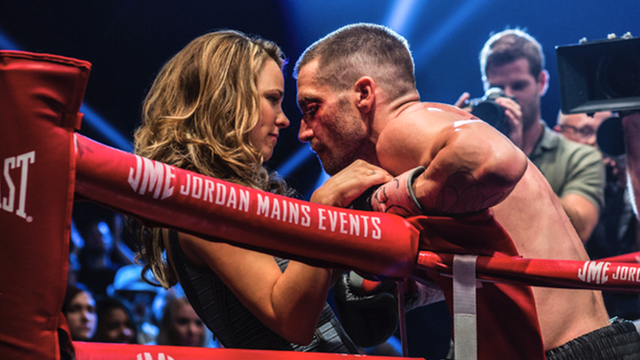 Fans of boxing movies will see through the true and tired scenes such as the unavoidable training montage. With the backing of Eminem's song 'Phenomenal', the mosaic of lifting weights and running through the streets goes from predictable to pure energy. As we see Billy jump over the hurdles of trying to reclaim his fighting spirit and win back his family through the court system it becomes clear that the sport of boxing is just the shell of the movie. The driving force is human will. The main character's profession could have been anything but the boxing/fighter metaphor was probably too tempting to pass up on for the filmmakers. Fuqua and writer Kurt Sutter make sure that the audience doesn't experience a character that tiptoes around pain. Watching Billy Hope fall is a hard thing to watch as we're thrown right into the core of his agony as well as his daughter's pain. While watching him rise from the flames is poetic.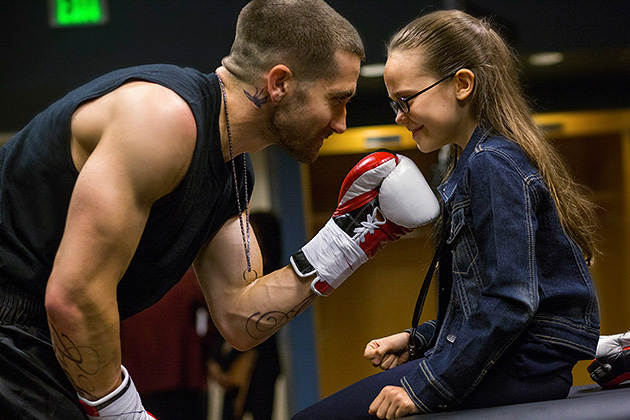 Southpaw is a step-up for Fuqua, considering last year's The Equalizer but is nowhere near his classic Training Day. The blood, sweat, drool and superb choreography puts you right into the boxing ring. The soundtrack plays as the new Rocky theme, which might cause your gym to fill up with wannabe fighters the day this movie is released. Gyllenhaal does well in his role as a hardheaded bruiser who has a lot of love to give, while Oona Laurence is a young actor that will be going places. The story is borderline cliché but is saved by its reverse order, with a millionaire orphan falling down an ominous spiral then working his way back up again.
Summary: The blood, sweat, drool and superb choreography puts you right into the boxing ring.