Games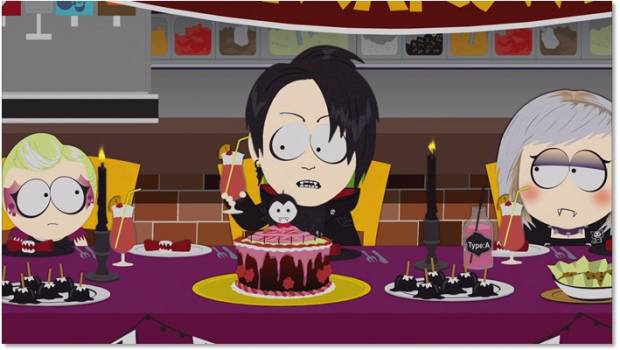 Published on March 7th, 2018 | by Admin
SOUTH PARK™: THE FRACTURED BUT WHOLE™ From Dusk Till Casa Bonita DLC Available March 20
Team Up With The Coon and Mysterion to Defeat The Evil Lurking in Casa Bonita
SYDNEY, Australia — March 7, 2018 — Ubisoft® and South Park Digital Studios have announced that South Park™: The Fractured But Whole™ From Dusk Till Casa Bonita DLC will be available on March 20 on PlayStation® 4 computer entertainment system, Xbox One and PC. From South Park Digital Studios and developed by Ubisoft San Francisco, From Dusk Till Casa Bonita DLC adds an all-new story campaign and superhero class to South Park: The Fractured But Whole.
Mysterion's sister is in trouble. She's fallen in with the Vamp Kids of South Park, who have descended upon Cartman's favourite restaurant, Casa Bonita. Visit the famous family eatery and explore Black Bart's Cave, watch the cliff divers, taste the magic of Mexico and defeat the brood of Vampires.
Fight darkness with darkness and embrace the new Netherborn class, which features four new occult powers. Dress the part in new Goth costumes and gain some sweet loot. Enter the battle alongside Henrietta, the Goth: a powerful support Witch, and bring your new powers and buddy to the rest of your superhero adventure.
For more information about South Park: The Fractured But Whole, please visit southparkgame.com, and for the latest on all Ubisoft games, please visit news.ubisoft.com.