Games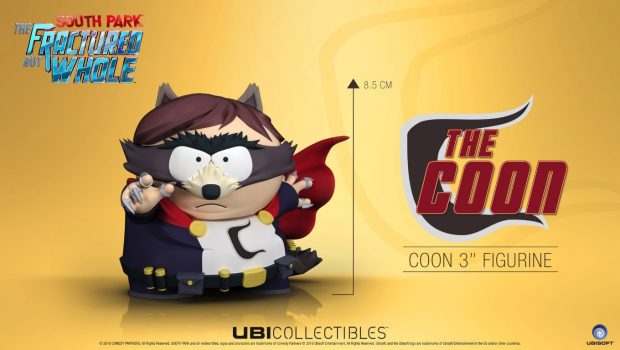 Published on December 8th, 2016 | by admin
South Park The Fractured But Whole – Ubicollectibles now available
SYDNEY, AUSTRALIA —December 8, 2016 — Ubisoft has announced that South ParkTM: The Fractured But WholeTM official collection of four exclusive figurines is now available on the Ubisoft store in Europe, Australia and New Zealand.
In order to remain faithful to the iconic heroes of the show, UbiCollectibles has teamed up directly with South Park Studios to create these items. The collection includes the following figurines:
Butters Stotch's villainous alter-ego has chosen to dedicate his life to bring chaos to the world with ambitions of becoming the greatest supervillain the world has ever seen! Professor Chaos is available in a 3" (8cm) size.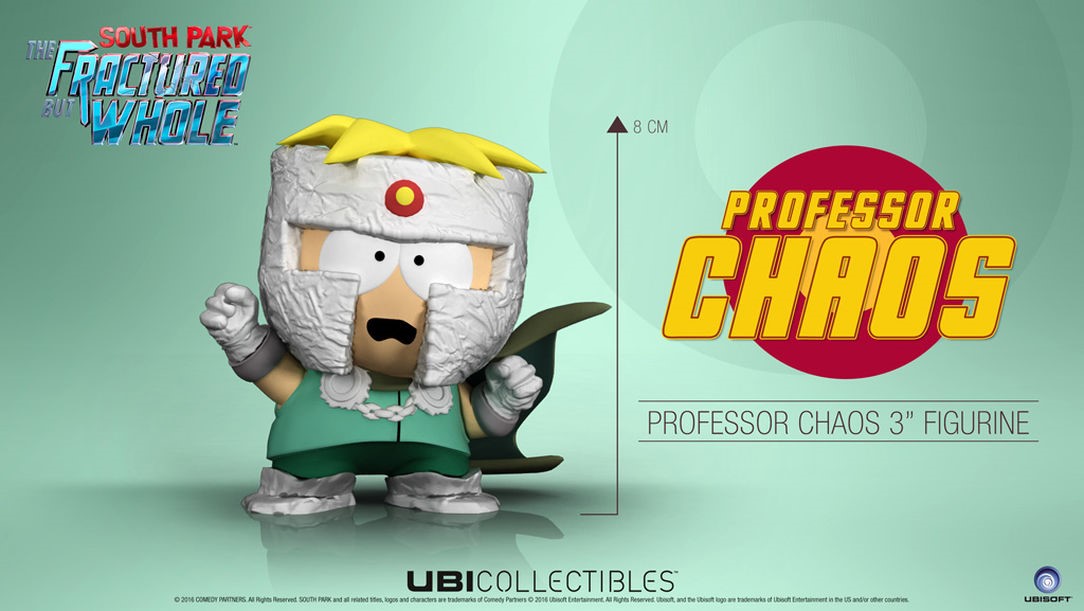 The unknown child is posing with his magnificent Kangaroo briefs. When violence and darkness take over, he fights, sometimes alone, helped with his a real super power: he can't stay dead! This figurine is available in a 3" (7.5cm) size.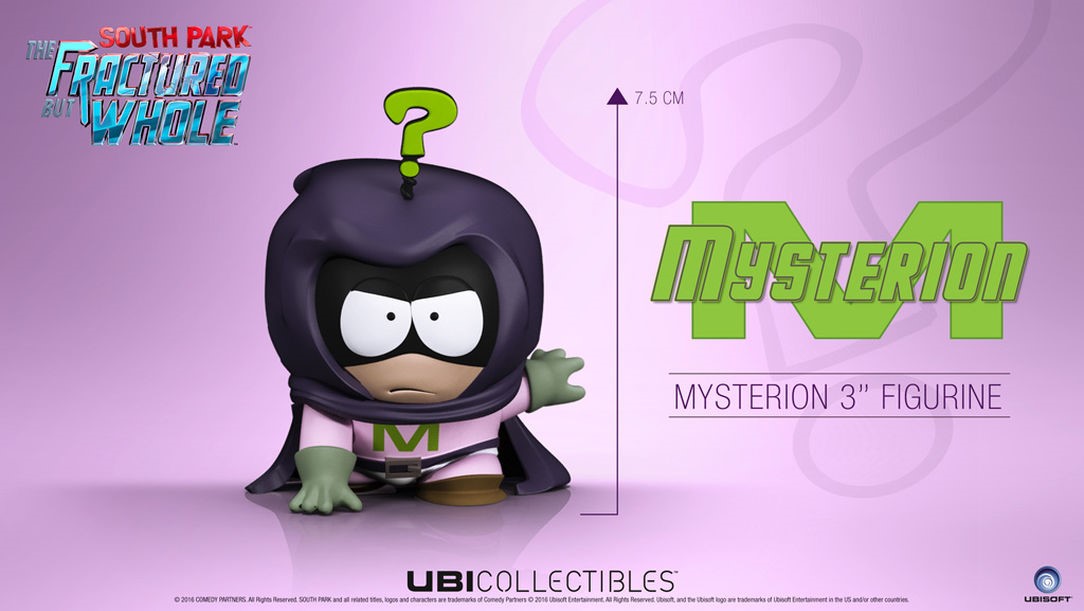 The super hero alter-ego of Kenny is posing standing in the wind, ready to rid the streets of crime. He is the symbol the town needs. A watchful protector, a silent guardian… A fallen angel. The figurine is available in a 6" (18.8cm) size.
South ParkTM: The Fractured But Whole™ Official Ubicollectiblesfigurines are now available for order from the Ubisoft store.