Films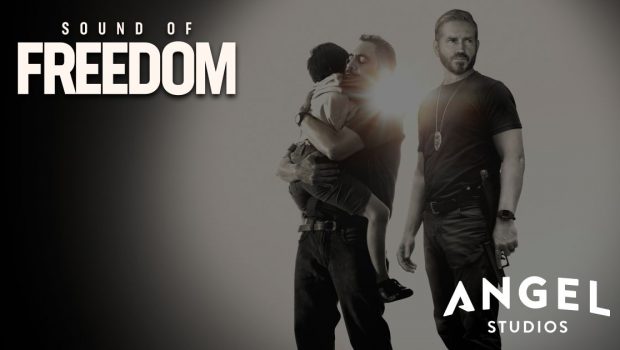 Published on October 7th, 2023 | by Scott De Lacy
Sound of Freedom Review
Angel Studios presents a film by Alejandro Monteverde
Screenplay by —
Produced by Dave Adams, Carlos Alverez Bermejillo, Cecilia Coppel, Mel Gibson, John Paul Dejoria, Camilo Buendia
Starring Jim Caviezel, Bill Camp, Mira Sorvino, Many Perez, Javier Godino, Jose Zungia, Gustavo Sanchez Parra,Eduardo Verastegui
Cinematography Gorka Gomez Andreu
Edited by Brian Scofield
Music by Javier Navarrete
Rating: PG-13
Running Time: minutes
Release Date: 4th July 2023
The Sound of Freedom is a film that communicates an uncomfortable, but honest truth about the real world, that most people would prefer to remain ignorant to.
Centering around Tim Ballard, a real life former U.S homeland security agent who has dedicated years of his life to infiltrating paedophile rings, prosecuting sex traffickers and rescuing the victims of child sex trafficking.
The films narrative concentrates on Roberto and his small family in Honduras, where a former and well known beauty queen named Giselle, offers Roberto's children a photoshoot for a modelling contract. Immediately apparent to the audience is the shifty and suspicious nature of Giselle and the uneasy feeling that the intentions of Giselle are less than honorable. Only moments later the pernicious and brazen methodology of abduction is shown, when Roberto attempts to pickup his children as the designated time and place, only to find the studio completely abandoned.
Why would anyone commit a life to this kind of work? The film captures Ballard's pivot point and internalised struggle, being limited by the US jurisdiction and of having to skirt the line, play by the rules, by the book and having to stop short of the ultimate decent thing, to rescue the children.
There is only so much a decent human being can handle, when faced with the truth of this other world, and to stand and do nothing is ultimately not an option that ones psyche can reconcile. When asked in the film and rightly so, used as the promo, "Why do this?", and Ballard answers, "Because God's children are not for sale", is exactly this reason expressed in words. Knowing that he has the capability to investigate, stop these predators and rescue the children, it is no longer reconcilable to simply do nothing.
Surrounded by endless controversy, the Sound of Freedom has had reports of extensive interference with it's release and theater showings. One or two isolated incidents are simply that, but systematic multi-state, multi-theater air-conditioning problems? Sound problems? Lights being turned on? Well people know a predetermined outcome when faced with it.
It is clear that this film has touched a nerve with some nameless and faceless oligarchs, and we can only assume the real story behind this.
On the other hand and perhaps used to justify the interference, the funding of the film has also raised concerns, as Carlos Slim a known-unknown alleged drug lord and billionaire, has been said to have significantly contributed to its making. [Source: Tim Ballard interview]
Despite the political point scoring in a game that that manipulates the viewers like pawns on a chess board, The Sound of Freedom film is an extremely well written, well presented and terrifyingly accurate portrayal of the real state of things in the modern world.
"There are more people trapped in slavery now, than in any other time in our history – including when slavery was legal"
A lot of unfounded accusations were levied at this film, falsely describing it unfavourably in order to sway viewers from attempting to see it or even write it off entirely. They are all unfounded and politically motivated.
This film is a fundamental zeitgeist of the times and not only is it important to see it and increase ones awareness, but every person must see this film, because the truth of this subject, in light of the quote above, is that it is not a matter of if it will affect you, but when.
Summary: An outstanding performance by Jim Caviezel and an inspirational story about a real life hero. Everyone must watch the Sound Of Freedom.