Comics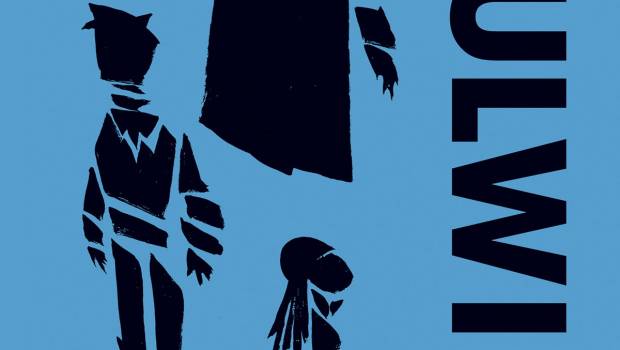 Published on February 4th, 2018 | by Carrie Griffin
SOULWIND HC REVIEW
Summary: A highly interesting and intricate plot that will keep you reading.
A complex tale going between the story of a young boy who is transported across the universe trying to get the legendary sword Soulwind, an old woman who is somehow connected to him trying to figure out what has happened to her son, and another young boy who somehow is given the sword. One sword connects each story together. With a mixture of ancient myths, classic fairy tales, and a futuristic adventure throughout the universe, each part combines to create a very unique and intriguing tale. It will keep the reader guessing what will happen next.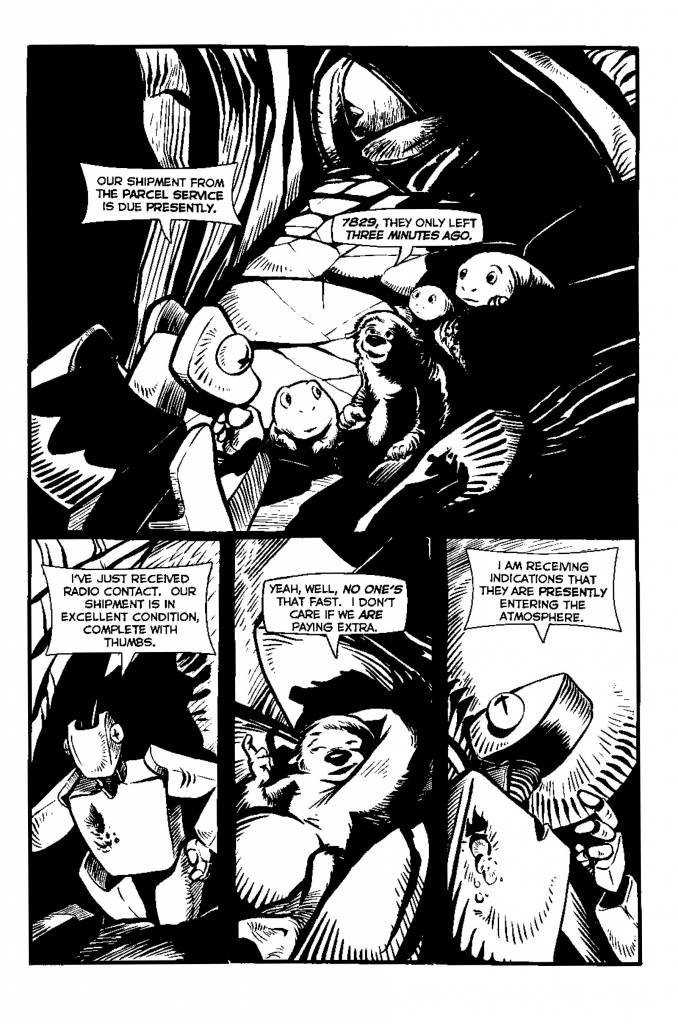 This was one of the most interestingly laid out stories that I have ever read in a graphic novel. There are three main pieces of this story that I mentioned above. Throughout the entire plot, the story jumps back and forth between each of these elements. At first, this feels a bit disjointed but as you continue to get more and more pieces to the story, they flow together flawlessly. It takes some time to figure out what is actually going on in this story but once you do it really comes together so well. This helps the mystery continue on throughout a good portion of the plot with the reader able to use each piece. The way that the author has combined both fantastical elements along with the science fiction fits perfectly with the story.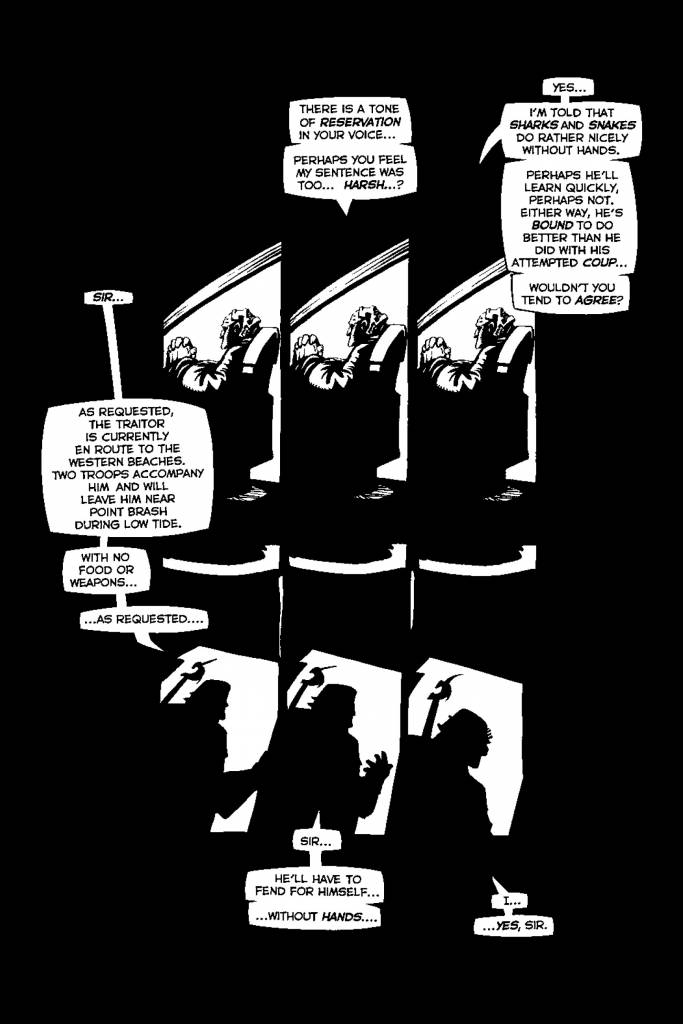 The art fits along perfectly with the style of the writing and also the plot. Each of the different subplots is illustrated in a different way that fits the story that is being told along with them. Also, the black and white illustrations keep it subtle and simplistic. The style changes a bit for each of the parts but still feels like it connects so well together as a whole.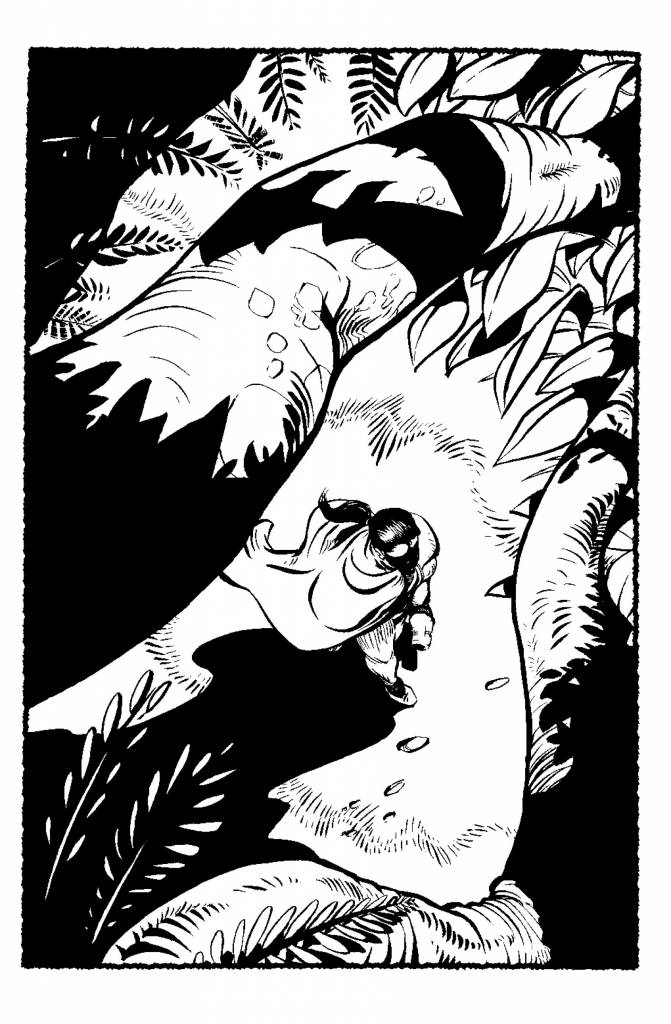 We start in a monastery with a little boy trying to figure out why the monks don't like him having objects. He eventually finds a sword in the water. For these sections, there is a very minimalist style. Then we get pulled to another story with cartoony animals, primates, robots, and a boy who are all searching for a sword. Then there are the scenes with the older woman that seem to have both a whimsical style but also somewhat of a minimalistic style. Each of these gets switched between by page or by groups of pages. You never know where or how the story is going to go but that adds to the story as a whole.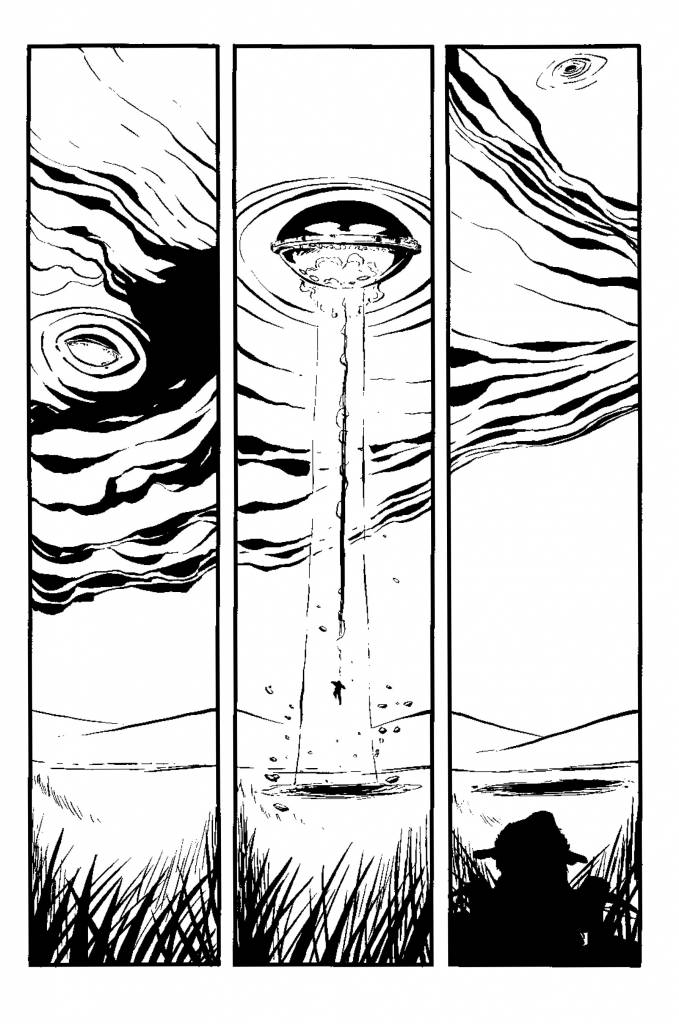 Overall, I felt like this was a creative tale that stood out with its intricate plot, beautiful illustrations, fascinating characters, and a great mixture of fantasy and science fiction. If you like books with the chosen one but are much more complex than that you would probably be interested in this. Scott Morse created a story that resembles an ancient myth but that also feels modern in its storytelling. I highly recommend this.
COMIC DETAILS
CREATIVE TEAM: Scott Morse
PUBLISHER: Oni Press
PUBLICATION DATE: February 6th, 2018
REVIEWER: Carrie Griffin