Films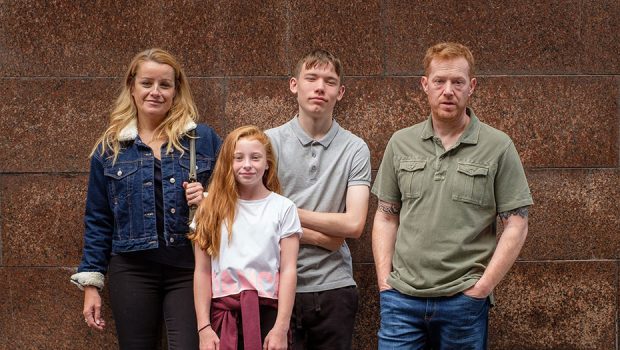 Published on December 23rd, 2019 | by Damien Straker
Sorry We Missed You – Film Review
Reviewed by Damien Straker on the 23rd of December 2019
Icon presents a film by Ken Loach
Produced by Rebecca O'Brien
Written by Paul Laverty
Starring Kris Hitchen, Debbie Honeywood, Rhys Stone, and Katie Proctor
Music by George Fenton
Cinematography Robbie Ryan
Edited by Jonathan Morris
Rating: MA15+
Running Time: 101 minutes
Release Date: the 26th of December 2019
Resolutions are absent from Ken Loach's latest depiction of working-class struggles. The British filmmaker is content with dramatising the professional and social conflicts terrorising white blue-collar workers and their families. However, he scarcely provides his battered characters with meaningful outcomes. While Sorry We Missed You's nihilism is occasionally moving and well-acted throughout, Loach's illustration of mundane horrors remains in search of a complete story.
Loach's omissions lie at odds with film theorist André Bazin who argued that realism in art is only achievable through its artifice. 'Every form of aesthetic must necessarily choose between what is worth preserving and what should be discarded…But when this aesthetic aims in essence at creating the illusion of reality, as does the cinema, this choice sets up a fundamental contradiction…art can only exist when such a choice is made', he stated.
Bazin's argument is that stylistic choices do not diminish realism. Rather, it is fundamental to cinema and art's contradiction. The essence of its authenticity is found in the choices that make it cinematic and underline its artifice. To supposedly enhance Sorry's realism, Loach has refrained from making such narrative and stylistic choices to depict working-class life. His subtractions are a misstep that render the visuals, story, and character arcs drab and incomplete in a manner that diminishes his artistry.
The plot concerns a white British family facing terrible personal and economic challenges. Ricky (Kris Hitchen) has started a new job as a courier for a company not unlike Amazon. His boss, Gavin (Ross Brewster), is a stern fellow who tells him that it is his company but outlines several regulations. He also hands Ricky an electronic device that helps him deliver packages on time. In the warehouse, Gavin berates the other workers for slowly loading the trucks with heavy boxes. The film's title references those annoying notes left by postal services if one does not answer the door on time.
Ricky's wife, Abbie (Debbie Honeywood), is a caretaker who visits her disabled clients at home. She is struggling because Ricky has sold her car, which means she must travel by bus. Additionally, their children are taking different paths. Their girl, Lisa (Katie Proctor in her debut role), is a bright young child who in one episode helps Ricky with his packages. However, their oldest, Sebastian (Rhys Stone also debuting), is a delinquent who skips school, spray paints buildings, and argues with people. These problems soon overlap, which puts huge financial strains on Ricky.
Loach strives for visual realism by subduing the story with blasé photography. Sorry is shot in an understated manner to maximise the situations' realism. The locations are authentic, but the unimpressionable visual style by cinematographer Robbie Ryan (The Favourite, 2018) lacks compelling imagery. The sight of workers hurrying in the warehouse is a lone standout. There is no music either bar some soft cords at the end. The best decision is using the camera to study the actors' expressiveness, some of whom are first timers.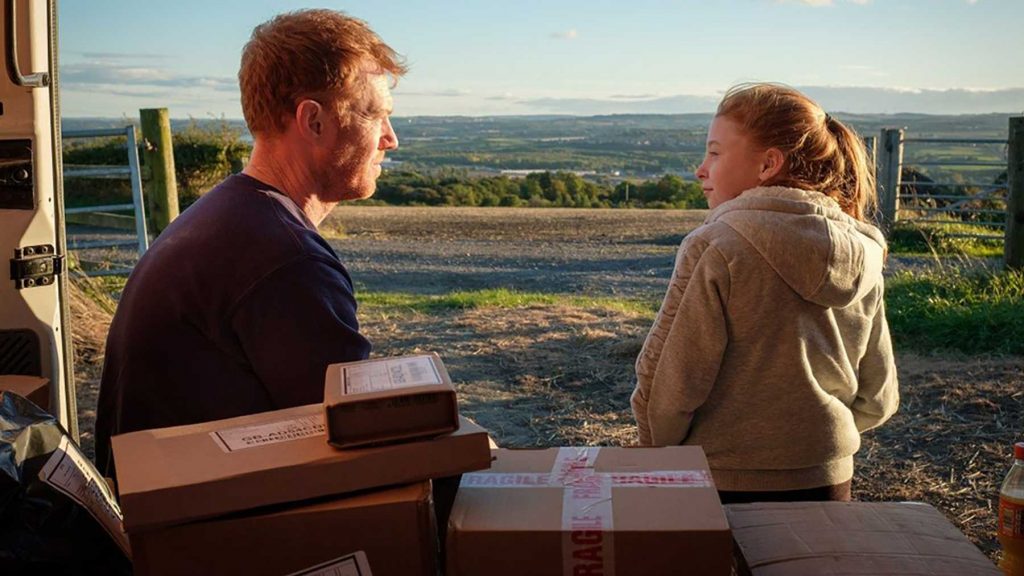 The humane performances are undeniably a highlight. The actors dutifully express the traits of their characters. Ricky is visibly broken by his circumstances and shows the physical duress weighing down on him. The walls close in as he struggles to hold his job while being undermined by Sebastian. His son's behaviour costs him money and instils him with aggression. Abbie is a gentler, more compassionate figure who hints her father was abusive, which is why she dislikes Ricky's aggro.
Debbie Honeywood portrays Abbie with understatement and compassion. She wants to help people but is pressured by the changes in her husband and the frustrations of her work. It is a highly sympathetic performance. As Lisa, Katie Proctor's naturalistic take proves a smart and resourceful inclusion. Rhys Stone offers a solid impression of a trouble teen who displays glimpses of a deeper person, such as when Sebastian offers his friend food before she leaves town. These performances result in brutal, moving family moments where professional and personal obligations violently clash.
Sadly, the film's open-ended conclusion, intended to amplify life's ambiguity, renders the story and subplots incomplete. The punishment handed to the characters, including being literally urinated on in a brutal climax, overwhelms the potential for emotional levity and resolutions. This is Loach's interpretation of working life, but he forgoes the realism by subtracting meaningful developments and conclusions around Ricky's work life and relationships. He builds terrible obstacles for the characters but seems disinterested in imagining concrete resolutions to these problems.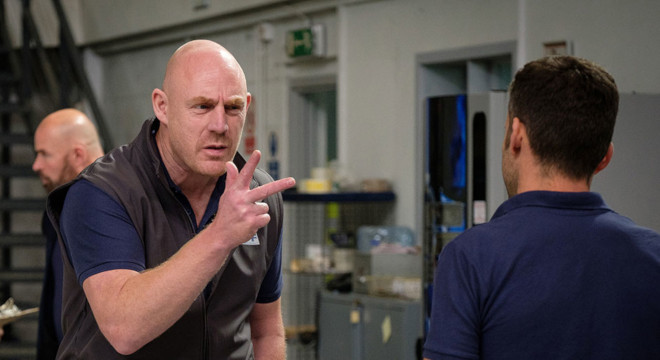 Ricky is bruised and forced to prolong the very actions that impose suffering on him. Similarly, there are numerous scenes where Abbie aids her clients. However, besides a powerful scene when she cries on the phone, her storyline does not reach a climax outside of Ricky's life. Meanwhile, after Sebastian is arrested and addressed by a policeman, the only suggestion that he has changed is by politely offering Ricky tea one evening. The earlier scenes involving his friend leaving town because she is regularly bullied lead nowhere and merely suggest Sebastian's scarce compassion.
Loach believes a resolution would shatter his bleak realism. Yet life does possess beginnings and endings. People leave jobs, start new relationships, and find resilience. It is a strange decision because when depicting brutal working-class repression in I, Daniel Blake (2016) he filmed a tragic ending. Now he dramatises what is obvious and transparent: that modern employment offers no leniency towards families. The supposed champion of blue-collar people has also assigned himself the easy role of creating obstacles to render his characters empathetic.
We are moved but not stimulated. Despite his privilege as a prolific white filmmaker, Loach has failed to write a third act where he unearths his own definitive conclusions for societal problems. Consequently, I prefer the excellent Netflix documentary American Factory (2019). It showed the brutality of working life in detail and offered insights for both white workers and people of colour. The fine performances aside, Sorry's unfinished story and lack of visual finesse makes it hard to recommend as a pivotal cinematic experience.
Summary: Despite his privilege as a prolific white filmmaker, Loach has failed to write a third act where he unearths his own definitive conclusions for societal problems.