Games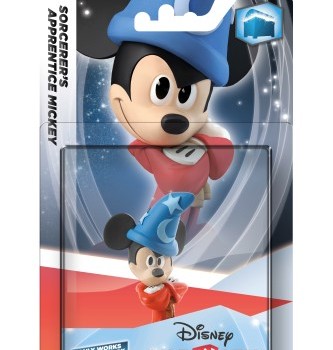 Published on February 13th, 2014 | by admin
Sorcerer's Apprentice Mickey available today for Disney Infinity!
Sorcerer's Apprentice Mickey, the latest character to join the wildly successful Disney Infinity video game franchise, is available today from retail stores across Australia for an SRP of $17.95.
For smitten fans of Disney's iconic character, this will mark the first time in more than 30 years that gamers will have the chance to experience Sorcerer's Apprentice Mickey in a video game. The team at Avalanche Software chose this beloved version of Mickey because they felt his mischievous nature and magical powers would deliver unique gameplay experiences to Disney Infinity. From magic broom sweeps to blazing fast energy bursts, Sorcerer's Apprentice Mickey and his "Mickey's Magical Escape" Toy Box adventure promises to bring fantastical fun to the Toy Box mode.  
Players will love pairing Sorcerer's Apprentice Mickey with other memorable Disney and Pixar characters from the past and present to create a number of outrageous scenarios such as having him hop into a vehicle to race Buzz Lightyear in Cinderella's Coach and Sulley in Mickey's Jalopy.