News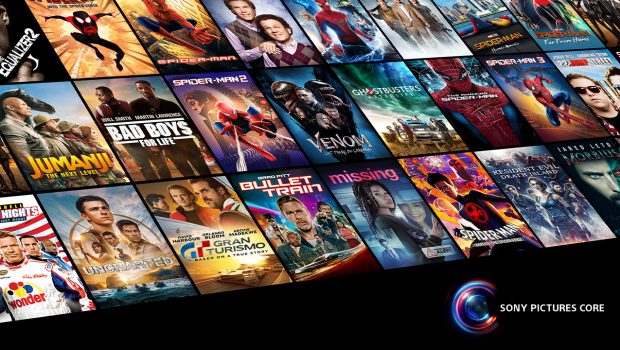 Published on October 6th, 2023 | by Adrian Gunning
Sony Pictures Core, formerly Bravia Core, launches today on PS5 and PS4 consoles
Sony Interactive Entertainment (SIE) is pleased to share a new collaboration between SIE and Sony Pictures Entertainment to bring the Sony Pictures Core app (formerly Bravia Core) to PlayStation 5 and PlayStation 4 consoles.
With Sony Pictures Core, PlayStation players will be able to buy and rent up to 2,000 movies on PS5 and PS4 consoles, and purchase select Sony Pictures films during an exclusive, early access window straight from their console – the first of these films being Gran Turismo, a blockbuster hit based on the unbelievable true story of a team of unlikely underdogs that risk it all to take on the most elite sport in the world.
PlayStation Plus Deluxe members will also get access to a curated catalogue of 100 movies through the Sony Pictures Core app to stream on demand from the Sony Pictures library as part of their membership. The catalogue, which will be ad-free and updated periodically, features movies such as Looper, Kingsglaive: Final Fantasy XV, Elysium, and Resident Evil Damnation. There will also be additional benefits for all PlayStation Plus members, so stay tuned for more details.
Sony Pictures Core is available starting today for PlayStation players in 23 markets globally, including Australia. You can find the Sony Pictures Core app in the Media section on PS5 and on the PS Store for PS4. For more information, please visit the webpage.
For more information on Sony Pictures Core, head to the PlayStation Blog.
For the latest PlayStation news, follow on Facebook, Twitter, YouTube and Instagram.