Hardware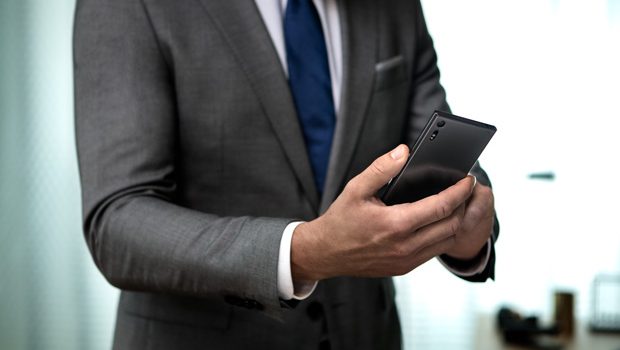 Published on October 11th, 2016 | by Admin
Sony Mobile announces Australian availability and pricing of Xperia XZ
Sydney, 11 October 2016– Sony Mobile has today announced the online pre-order availability and pricing of the new Xperia XZ. The latest addition to the Xperia X series family, Xperia XZ will be available for pre–order from Telstra starting today 11th October, with in store availability to follow on the 20th October. Telstra will be the exclusive Telco partner for the Xperia XZ, while the smartphone will also be available through Sony directly at store.sony.com.au/xperiaxz, Sony Kiosks and Sony Centre, as well as through JB Hi-Fi. The Xperia XZ will be available from AUD$999 RRP and will be available in Mineral Black through Telstra and JB Hi-Fi, while both Forest Blue and Mineral Black will be available to purchase direct from Sony.
Announced at IFA 2016, the Xperia XZ offers consumers a more intelligent and personalised experience than ever before, with new and improved camera technology, premium design and a range of entertainment offerings that gives the Xperia XZ an unrivalled smartphone experience.
"We're excited to be partnering with Telstra and JB Hi-Fi to launch the new Xperia XZ in the Australian market," said John Featherstone, Managing Director of Sony Mobile Communications, Oceania.
"Perfectly suited to the Australian way of life and love of photography and the outdoors, Xperia XZ delivers exceptional camera technology that lets you capture every moment as you see it, with blur-free images day or night, and triple image sensing technology that goes from standby to capture in 0.6 seconds."
Key product highlights include:
Enhanced camera experience with innovative triple image sensing technology to capture blur-free photos even with subjects in motion in beautiful true to life colour in any situation
Predictive Hybrid Autofocus which tracks subjects automatically as they move across the frame to help you capture those special moments
23MP main camera which goes from standby to capture in 0.6 seconds and a 13MP low light selfie front camera for the selfie perfectionist
4k recording with advanced image stabilisation so you can now capture sharp and crisp footage even when moving
Unified design with loop surface for a beautiful fit in the hand
Optimised by learning and adapting to usage habits to provide an enhanced user experience
Qualcomm® Snapdragon™ 820 processor
New Battery Care(1) complemented by Qnovo adaptive charging to keep your battery healthy and make the lifespan last up to twice as long(2).
IP65/68 water and dust-resistant to handle life's little spills and mishaps 

Accessories
Xperia XZ has a range of matching optional Style Covers in corresponding colours including Style Cover Touch (SCTF10), which lets you access your favourite smartphone widgets through a smart window without needing to open the case. For easy video viewing, Style Cover Stand (SCSF10) has an auto on/off function with adjustable viewing angle. Each model will be supplied with the new USB Type-C™ charger for easy charging.
The new Sony Quick Charger UCH12W that will also be available to purchase in Australia means you can now get hours of power quickly thanks to Qualcomm® Quick Charge™ 3.0 and MediaTek® 2.02 technology. The Quick Charger also comes with an easy-plug USB Type-C connector.
Style Cover Touch and Style Cover Stand will be available in two sleek colours to complement the handset through Telstra and through Sony directly at www.sony.com.au, Sony Kiosks and Sony Centre.
Entertainment matters

Xperia XZ comes fully equipped with access to Xperia Lounge Gold and Sony Media Apps. To celebrate the Australian availability of the Xperia XZ, the new handsets will, for a limited, time come with 12 movie downloads(3) valued at more than $200. Users will be able to download their content to keep, and can choose from a range of over 100 movies, from latest releases through to back catalogue films, available through the Xperia Lounge.
Launch promotions
Equipped with PS4TM Remote Play, Xperia XZ lets you lose yourself in gameplay in your home. From your kitchen to balcony, Remote Play enables you to remotely operate your PS4TM through your home Wi-Fi network connection. Those purchasing a new Xperia XZ Series handset from Telstra from the 11th October – 25th December will be eligible to enter the Xperia Lounge draw to win one of 100 PS4 1TB Consoles. You can access the Telstra pre-order offer at www.telstra.com/sonyxperiaxz.
From the 11th October, online orders of the Xperia XZ direct through store.sony.com.au/xperiaxz will also receive a free Sony Digital Noise Cancelling headset in white, valued at $79.95 RRP(4).
Xperia XZ price and availabilities

Carriers / Retailers    
Price 
Colour
Availability
Telstra 
Available on a $75 Go Mobile Plus or My Business Mobile plan(5) with $10/mth device repayments when you stay connected for 24 months. Min cost $1,800). Also available on a $95 Go Mobile Plus or My Business Mobile plan with no additional device repayments when you stay connected for 24 months. Min cost $2280.
Mineral Black
Pre-order 11th October online

In-store 20th October

JB HI-FI
AUD$999
Mineral Black
In-store and online 20th October
Sony Kiosks, Sony Centres and at store.sony.com.au/xperiaxz,
AUD$999
Mineral Black

and Forest Blue

Pre-order 11th October online

In-store 20th October
For the full specifications of the Xperia XZ, please visit: http://www.sonymobile.com/au/products/phones/xperia-xz/specifications/