Consoles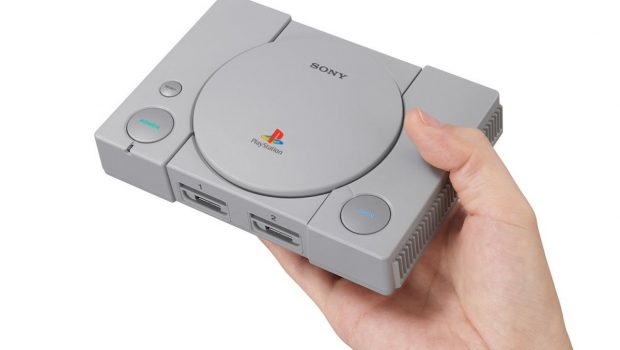 Published on October 30th, 2018 | by Admin
Sony Interactive Entertainment reveals the full line up of 20 games for PlayStation Classic
30th October 2018 – Relive the moments that changed gaming forever as Sony Interactive Entertainment reveals the full line up of 20 iconic titles preloaded and ready to play on PlayStation®Classic.
The console comes complete with some of the best games from the original PlayStation®, including Metal Gear Solid, Grand Theft Auto and Resident Evil™ Director's Cut and more. Here's the full list:
Battle Arena Toshinden™
Cool Boarders 2
Destruction Derby
Final Fantasy VII
Grand Theft Auto
Intelligent Qube
Jumping Flash
Metal Gear Solid
Mr Driller
Oddworld: Abe's Oddysee®
Rayman
Resident Evil™ Director's Cut
Revelations: Persona
Ridge Racer Type 4
Super Puzzle Fighter II Turbo®
Syphon Filter
Tekken 3
Tom Clancy's Rainbow 6
Twisted Metal
Wild Arms
In addition to these 20 incredible titles, the miniature console includes a virtual memory card, an HDMI cable to connect to your TV and two full size wired controllers for endless hours of multiplayer fun.
PlayStation Classic launches worldwide on 3rd December 2018 with an RRP of $149.99 AUD.