Hardware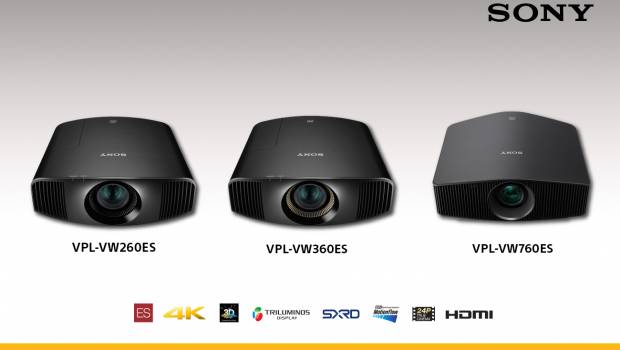 Published on July 5th, 2018 | by Admin
SONY COMMITS TO TRUE 4K PROJECTION FUTURE
Sony Australia Professional Solutions Sales and Business Development Manager Michael Bromley explained, With Sony's history and the fact that it is the same technology that is used in our digital cinema projectors are in our Home Cinema projectors, we are clearly committed to high end, true, native 4K projectors and projection.
Currently over 22,000 cinema screens worldwide have converted to Sony 4K projectors and not only is Sony one of the rare projector manufacturers with this pedigree and history, but one of the only ones to complement it with a range of true, native 4K home theatre projectors – a fact Bromley is keen to emphasise and clarify.
He added, We often get asked, what is a real or true, native 4K solution? Simply, 4K is a projected image in the aspect ratio of 4096 x 2160 with approximately 8.8 million pixels, where each pixel is side by side, not overlapping and not using shifting or wobbulation technology to move pixels. Our 4K home theatre are true, native 4K projectors with no resolution or image manipulation.
Both 2K and 4K are cinema standards, as outlined in the Digital Cinema initiatives (DCI) specification found at www.dcimovies.com. These standards cover the capture, distribution and exhibition of feature film content.
Bromley continued, 2K and 4K are not the traditional TV ratio of 16:9, but are in fact 17:9 and all of Sony 4K projection systems are native 4K 4096 x 2160 resolution. Ultra-High Definition (UHD) 4K 3840 x 2160 resolution is the adopted specification for TV and other displays in this resolution and currently there are less than a handful of vendors with DCI certified projectors, Sony being one of them. There are no pixel shifting technologies used in any DCI Cinema projection system by any manufacturer.
A 4K projector needs more than simply resolution though, they also need processing and scaling to handle a range of content, from HD to 4K HDR. According to Bromley it's the fact that Sony is the only company that is invested in the entire workflow of 4K from the cameras capturing the content, post production and distribution all the way to the displays you view the content on in your favourite cinema or at home that makes it unique.
He added, With Sony it truly is from lens to lounge room. Sony cameras capture content in 4K HDR, Sony Pictures and Columbia Tri-Star developed the scaling algorithm that power the X1 Reality Creation scaler that is in all of our premium 4K displays and last year we won an Scientific and Engineering Award at the Oscars for our F65 CineAlta digital motion picture camera. This intimate knowledge of cinema and 4K helps us power our 4K home cinema projectors.
The aspect ratio of the native panel is the indicator of how a projection system works. Sony use three 4096 x 2160 4K SXRD panels, and it's one of the rare few that does.
Bromley continued, There is a conversation in the market about the new XPR DLP projectors and whether they are 4K. XPR DLP projectors use a shifting technology to simulate and reproduce a high pixel count. The panel technology they use is not native, thus they are not true native 4K, rather just a way to deliver UHD 4K content much like 720p HD TVs are not full 1080p HD.
Projectors that manipulate pixels either take an image and then move it half a pixel across and half a pixel down or take a 2716 x 1528 single chip DLP panel and then apply a similar shift technique to increase the pixel count from 4.15 million to 8.3 million pixels.
According to Bromley you get what you pay for as he explained, 4K projectors are not inherently more expensive, but they do show an evolution in both resolution and performance. The newer, true, native 4K projectors can handle a much wider and diverse range of content such as HDR10. We also recently introduced Z-phosphor laser projectors to our 4K range that have up to 20,000 hours of maintenance free performance. As 4K has become the resolution of choice for customer looking for premium home cinema projection experience, HD and non-native 4K projectors have become popular at the lower end of the market. Sony 4K projectors have a specifically developed optic for 4K projection and IC components to handle high-end processing which means the home cinema enthusiast gets the very best performance from whichever Sony 4K projector they choose.