Hardware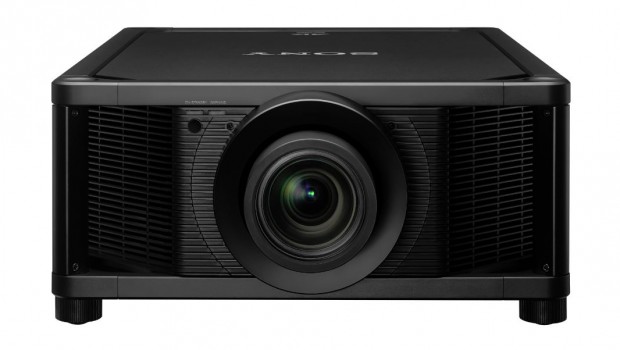 Published on December 10th, 2015 | by admin
Sony ANZ launch 4K VPL-VW5000ES ultimate home theatre projector
SYDNEY, 10 December 2015 – Sony Australia and New Zealand today announced the introduction of the VPL VW5000ES, a 5,000 lumens 4K SXRDTM laser light source projector. Sony's new reference-quality unit is the first projector designed specifically for home cinema use that features 4K resolution powered by a laser light engine that provides 5,000 lumens of brightness, is compatible with High Dynamic Range (HDR), emulates the new BT.2020 colour gamut, and covers the full DCI colour space.
"The VPL-VW5000ES projector is truly the ultimate home cinema display," said Kun Zhang, Product Manager, Display Solutions, Sony Australia & New Zealand. "The VPL-VW5000ES joins an impressive lineup of Sony home theatre projectors specifically designed for the installer market. Our 4K resolution projectors offer a truly immersive viewing experience with high brightness and contrast bringing the home theatre experience to the next level."
Sony continues to be the only manufacturer designing projectors specifically for the home theatre market that provides full 4K resolution images. Sony's advanced SXRD panels are designed to produce outstanding native contrast ratio and when coupled with the laser light engine, the VPL-VW5000ES offers an infinite dynamic contrast ratio with 5,000 lumens of colour light output.
The VPL-VW5000ES covers the full DCI-P3 colour gamut. With its professional calibration tools, VPL-VW5000ES can match the BT.2020 colour space. This ensures compatibility with upcoming home video formats. And by bringing together high brightness, infinite dynamic contrast and the latest signal processing technology, VPL-VW5000ES provides compatibility with High Dynamic Range (HDR), enabling viewers to get a wider range of contrast and colours than ever before.
Sony's Advanced Motionflow feature reduces blur and maintains brightness with VPL-VW5000ES' extremely fast imagers, which allow viewing of fast action content – especially sports content– with great smoothness in 4K signals. Along with HDR and BT.2020 capabilities, VPL-VW5000ES also includes an HDMI input that is HDCP 2.2 compatible. That same input has enough bandwidth to accept 4K 60p signals up to YCbCr 4:4:4 8bit or YCbCr 4:2:2 12bit, which helps to ensure VPL-VW5000ES is prepared to handle all types of video content now and in the future.
The VPL-VW5000ES can be tilted as much as 30 degrees, allowing for flexible installations. With a newly developed liquid cooling system, low noise operation is achieved. VPL-VW5000ES uses a laser light source so there is no delay with instant on and off capability. The light engine delivers a long operational life with a linear decrease in brightness, so the colour shifts seen with traditional lamp wear are not expected.
The unit ships with a standard powered lens with a zoom ratio from 1.27 to 2.73:1 and lens shift capability of +/- 80% vertical and +/- 31% horizontal.
The VPL-VW5000ES will be available in February 2016. For more information, please visit pro.sony.com.au/projector