Events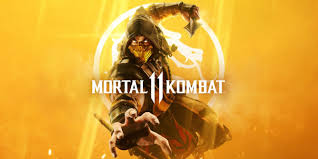 Published on March 10th, 2020 | by Adrian Gunning
SONICFOX CROWNED WINNER OF FINAL KOMBAT 2020 TO CLOSE OUT THE MORTAL KOMBAT 11 PRO KOMPETITION SEASON
Warner Bros. Interactive Entertainment, NetherRealm Studios and Intersport hosted Final Kombat 2020 (March 8th), the championship finale of the Mortal Kombat 11 Pro Kompetition, in Chicago at the historic Park West theater. Bringing together the top 16 Mortal Komabt 11 players from around the world, the tournament culminated with the back-to-back world champion, SonicFox, from the U.S. (playing as 'The Joker') defeating CGL NinjaKilla_212, also from the U.S., in an intense performance during the Grand Finals match to take home the Final Kombat 2020 trophy and the $40,000 first place prize.
The full video of the Mortal Kombat 11 Final Kombat 2020 event livestream can be viewed on the NetherRealm Twitch Channel.
The event also featured several content reveals and announcements during the lead up to the Grand Finals match, including:
Mortal Kombat 11 Official Spawn Gameplay Trailer was debuted for the first time, following an introduction by Keith David (voice of Spawn in Mortal Kombat 11) and Ed Boon (Creative Director, NetherRealm Studios and Co-Creator of Mortal Kombat).
Spawn will join the Mortal Kombat 11 roster via the Kombat Pack on March 17 (early access), followed by March 24 (wide availability). Kombat Pack owners will also have access to the new Spawn-inspired "Hellspawn" Jacqui Briggs character skin on March 17, alongside the new Matinee Skin Pack featuring "Osh Tekk Vandal" Kotal Kahn, "Swashbuckler" Erron Black and "Space Marine" Jacqui Briggs.
McFarlane Toys Spawn Mortal Kombat action figure was displayed for the first time, emulating his iconic look from Mortal Kombat 11.
New Red Band Trailer for the "Mortal Kombat Legends: Scorpion's Revenge" animated film was revealed.
New exclusive clip was revealed for Season 2 of the DC Universe "Harley Quinn" animated series.
Full results for Final Kombat 2020:
SonicFox, U.S. (1st place)
CGL NinjaKilla_212, U.S. (2nd place)
bc Dragon, U.S. (3rd place)
UYU Deoxys, U.S. (4th place)
UYU Rewind, U.S. (tied for 5th place)
Noble Kombat, U.S. (tied for 5th place)
CGL Tweedy, U.S. (tied for 7th place)
PXP A F0xy Grampa, U.K. (tied for 7th place)
END Scar, U.S. (tied for 9th place)
PG Hayatei, Canada (tied for 9th place)
AF DizzyTT, U.K. (tied for 9th place)
NASR Tekken Master, Bahrain (tied for 9th place)
EFP Konqueror249, Brazil (tied for 13th place)
D2Stabs, Canada (tied for 13th place)
LOK Nivek, Greece (tied for 13th place)
Noble Semij, U.S. (tied for 13th place)
The Mortal Kombat 11 Kombat Pack is the best way to upgrade the Mortal Kombat 11 game experience with new downloadable content (DLC), featuring six characters, numerous skin and gear sets and one-week early access for all content. The final playable character coming to Mortal Kombat 11 via the Kombat Pack is Spawn (March 17 early access), alongside The Joker, Terminator T-800, Sindel, Nightwolf and Shang Tsung (all available now). Players can purchase the Kombat Pack as part of the Mortal Kombat 11 Premium Edition for $149.95 (SRP) or individually for $59.95 (SRP). All DLC characters and bonus character skins will be available for individual purchase after the one-week early access period.
To learn more about Mortal Kombat 11, please visit www.mortalkombat.com, or join the community conversation on Twitter (@MortalKombat), Facebook (MortalKombat), Instagram (@MortalKombat), Twitch (NetherRealm), YouTube (Mortal Kombat), Mixer (NetherRealm), Discord (MortalKombat) and Reddit (MortalKombat).