Games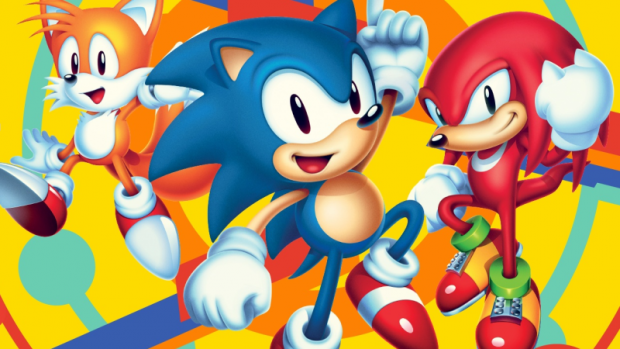 Published on March 20th, 2018 | by Admin
Sonic Mania Plus Leads The Pack During SEGA's Sonic The Hedgehog SXSW Panel
Sydney, Australia — 20th March, 2018 — Last week at SXSW, SEGA® hosted "Gotta Go Fast: The Official Sonic the Hedgehog Panel" and revealed a range of announcements based on the beloved franchise. Panel speakers included Sonic Team head Takashi Iizuka, Social Media Manager Aaron Webber, Director of Product Development Austin Keys, Sonic Mania Animation Director Tyson Hesse and TV Animation Production Coordinator Jasmin Hernandez.
One of the main highlights was the announcement of Sonic Mania Plus™, the definitive retail version of the original, and critically acclaimed, Sonic Mania digital release that adds to the nostalgic pixel style art and core "classic" gameplay with new features, all within a pristine collectable physical package.
Sonic Mania Plus delivers a true, classic Sonic experience. Building off Sonic Mania's momentum as one of the best platform games of 2017, Sonic Mania Plus adds two new playable characters from past Sonic games, Mighty the Armadillo and Ray the Flying Squirrel, a new Encore mode that adds a new look to familiar locations while challenging new and veteran players alike.
This new physical edition will also include a 32-page collector's artbook, a reversible SEGA Mega Drive cover, and holographic packaging. Sonic Mania Plus will be available in stores this Australian winter for the PlayStation 4, Nintendo Switch and Xbox One. The physical edition will be available to pre-order from local retailers very soon. For all gamers who purchased the original digital version of Sonic Mania on console and PC, an Encore DLC pack will be available for sale to access the new features, with more details to come at a later date.
The SXSW panel also revealed new information on several upcoming Sonic the Hedgehog projects including:
A New 2D Animated Series – Sonic Mania Adventures features story elements from the Sonic Mania universe and the first episode of the episodic series speeds onto the Sonic the Hedgehog YouTube channel within the next month.  The series will be animated by Tyson Hesse, known for creating the opening animation to Sonic Mania which has garnered over 15M+ views globally. Take a sneak peek here: https://www.youtube.com/watch?v=T2uyIBURMjs
Sonic the Hedgehog comics by IDW – A first look at the main cover for the highly-anticipated series was unveiled for the first time with artwork by Tyson Hesse.
Puma Partnership – SEGA announced an exciting collaboration with the global sports brand and the Sonic the Hedgehog franchise featuring a limited-edition shoe blending both iconic brands. Check out the teaser trailer here: https://www.youtube.com/watch?v=0FgiamRwJzk
To close the panel, SEGA teased fans with a video that hints at a new upcoming Sonic game project that is in the works and can be viewed here: https://youtu.be/nD3_JVuCHd8