Games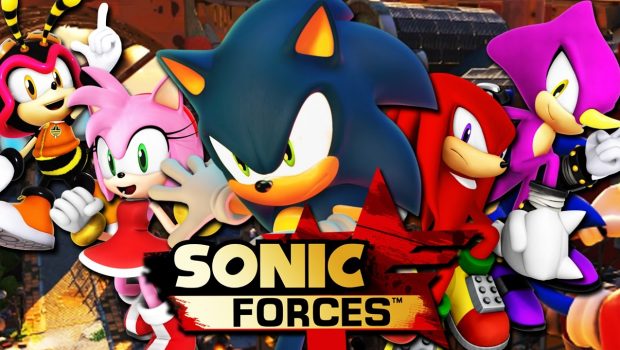 Published on November 7th, 2017 | by Admin
Sonic Forces launches today for Nintendo Switch, PlayStation 4 and Xbox One
Sydney, Australia — 7th November 2017 — Calling all heroes! Sonic Forces™, the fast-paced action platformer from the team that brought you Sonic Colors™ and Sonic Generations™, arrives today and to celebrate SEGA reveals the Sonic Forces launch trailer. Sonic Forces can be purchased now for Nintendo Switch, PlayStation 4 and Xbox One.
View the launch trailer here.
For Shadow fans, the free Episode Shadow Add-On will also be available starting today. The Add-On focuses on the mysterious backstory between Shadow and Infinite and includes an additional three Shadow stages, plus the ability to replay as Shadow in over 10 Modern Sonic Stages. Those who preordered the Sonic Forces Bonus Edition from retailers will receive a Shadow costume for their Hero Character.
For those who haven't purchased Sonic Forces yet, Bonus Editions for Sonic Forces are still available for a limited time. The Bonus Editions comes with the SEGA/ATLUS Pack Add-On, which offers a variety of in-game outfit items and accessories to recreate the look of five other SEGA/ATLUS icons for your Hero Character, so buy now while it is still available!
In Sonic Forces, players speed through rolling ruined landscapes as Modern Sonic, catapult past perilous platforms as Classic Sonic, and use powerful new gadgets as their own Custom Hero Character. Battles feature iconic enemies and powerful new villains, including Dr. Eggman, Zavok, and Metal Sonic leading up to a fight against Sonic's most powerful enemy yet, Infinite.
To stay current on Sonic the Hedgehog news, follow Sonic on Twitter and Instagram, like him on Facebook, and subscribe to the Twitch channel and the YouTube channel.