Blu-ray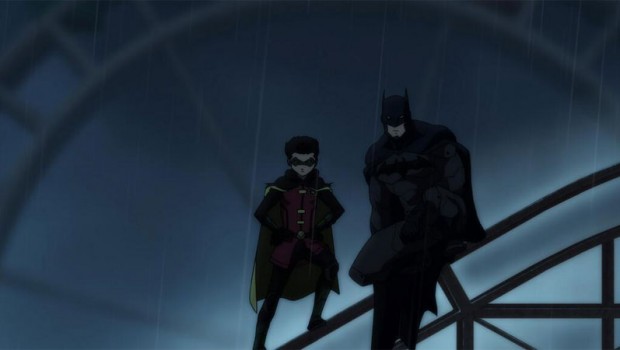 Published on May 31st, 2014 | by admin
Son of Batman Blu-ray Review
Summary: Son of Batman is a must have DC Animated movie that respects not only the Batman legacy but the excellent Grant Morrison story. What a fun film!
Son of Batman
Format: Blu-ray
Distributor: Warner Bros
Rating: M
Genre:  Animated / Action
Running Time: 74 Minutes
Reviewer: James Wright
Son of Batman is the latest DC Universe animated movie that is based on the 2006 Grant Morrison and Andy Kubert comic storyline. The story is quite dark compared to some of the other animated Batman movies and shares some similarities to Justice League War, especially with its anime inspired animation. The premise of this movie revolves around Batman (Jason O'Mara) discovering that he has a son called Damian Wayne (Stuart Allan) who was raised in secret by his grandfather Ra's al Ghul (Fiancarlo Esposito) and the League of Assassins.
The mother of Damian is Talia al Ghul (Morena Baccarin) and when Batman discovers that his nemesis Deathstroke (Thomas Gibson) supposedly murdered Ra's al Ghul, Damien vows vengeance and bloody justice. However when Batman learns of his sons existence and that he is no stranger to death, he attempts to take Damian under his wing in order to channel this fuel for vengeance into something more positive. Does it work? Unfortunately you'll have to watch the movie!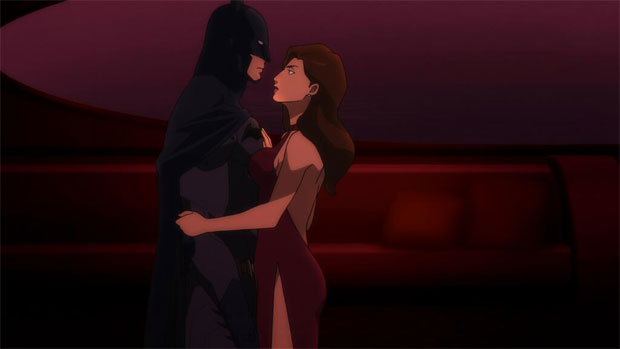 In terms of story, Son of Batman is quite faithful to the Grant Morrison comic, although it does take some artistic liberty in condensing this story into a movie format. Compared to Justice League War which was a little too lacklustre, Son of Batman is definitely a more powerful story with some great dialogue and characterisation. I loved the dynamic between Batman and Damien and both actors seem to be channelling their inner superhero well.
Deathstroke is also a more well defined villain and is not as clichéd as some of his other appearances, even in the comics. Nightwing (Sean Maher) makes an appearance in the story and helps reinforce the legacy aspect of Robin which is just like the comic. Seeing Damien suited up as Robin was definitely a great moment in the story and the fight scenes were really well animated. All in all, Son of Batman is a great animated film from DC Entertainment that definitely pays homage to the previous story without it being clichéd or convoluted.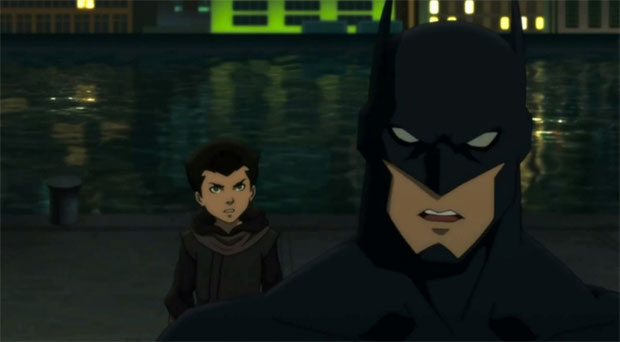 Video, Audio & Special Features
As mentioned, Son of Batman uses an almost anime inspired animation technique that suits this gritty storyline well. Colours are a little muted but this is the world of Batman and thankfully all images are sharp. Audio is equally as good with its Dolby Digital 5.1 soundtrack that boasts clear dialogue and great levels. For special features, Son of Batman has a handful of content which explores the Batman franchise. I also loved the preview to the next movie, Batman Assault on Arkham.
Strange Blood Ties: Damian Wayne featurette
Designing the Characters with Phil Bourassa featurette
The Fang of the Demon Head: The League of Assassins featurette
A Sneak Peek at DC Universe's Next Animated Movie: Batman Assault on Arkham
From the DC Comics Vault: 4 Bonus Cartoons
Final Thoughts?
Son of Batman is a must have DC Animated movie that respects not only the Batman legacy but the excellent Grant Morrison story. What a fun film!