Films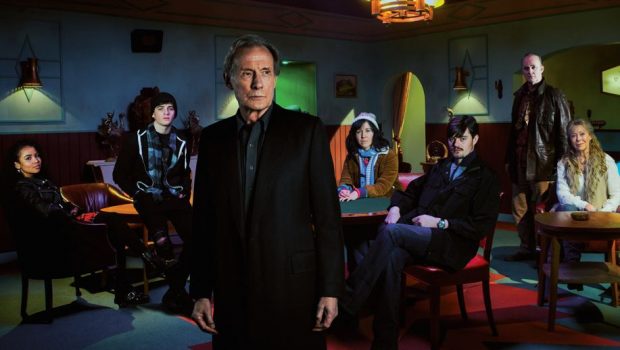 Published on March 21st, 2019 | by Damien Straker
Sometimes Always Never – Film Review
Reviewed by Damien Straker on the 21st of March 2019
Transmission presents a film by Carl Hunter
Produced by Roy Boulter, Alan Latham and Sol Papadopoulos
Written by Frank Cottrell Boyce
Starring Bill Nighy, Sam Riley, Alice Lowe, Jenny Agutter, Tim McInnerny, Ella-Grace Gregoire and Louis Healy
Music by Edwyn Collins and Sean Read
Cinematography Richard Stoddard
Edited by Stephen Haren
Rating: PG
Running Time: 90 minutes
Release Date: the 14th of March 2019
Sometimes Always Never opens with a wide shot of an elderly man, Alan (Bill Nighy), standing alone on a deserted beach in Northern England. In his directorial debut, filmmaker Carl Hunter employs a static camera frame to capture the chilly overcast of the beach and Alan's complex duality. The beach's bleak temperament personifies Alan's loneliness and denial.
Furthermore, the understated humour of his phone call to his son, Peter (Control's Sam Riley), asserts his suitably dry wit. Since he does not wish to face him, Alan says that he has not arrived yet. However, Peter bitterly states that he can hear the seagulls and knows that Alan is lying. The framing and dialogue in this sequence stresses the verbal and geographical dislocation perpetuated throughout Sometimes.
Peter and Alan have travelled to the beachside area together to identify the body of Peter's brother, Michael. When Peter and Michael were playing a Scrabble-like game as children, Michael ran away. Alan's wife died long ago, and Michael's body was never found. Alan fools himself into believing Michael is still alive. He hands out fliers with a photo of Michael as a child on them. Later, he suggests that the Scrabble user he is playing against online might be Michael.
The conflicted emotions associated with grief are expressed through visual and observational humour. For example, the interior of Alan's tiny red car squashes the father and son team into an awkward, compact space. However, Alan is more interested in playing Scrabble on his phone app than talking to Peter. The image subverts the stereotypical view of the younger generation being interested in playing games rather than talking by having Alan imitate a teenager.
The confined spatiality evokes emotion and character. It infers the resentment that Peter harbors towards Alan by reminding him of Michael. Their dislocation is also apparent in their verbal sparring. Peter frequently mumbles under his breath, which shows he cannot articulate how much he hates Alan's favouritism of Michael. Alan torments him by saying it is 'passive aggressive'. The quip is ironic because Alan enjoys perpetually controlling people's lives, including making bizarre use of a label gun later in the film.
In a clever motel sequence, Frank Cottrell Boyce's multilayered screenplay continues to examine imitations and the duality of grief. Alan and Peter meet a couple, Margaret (Jenny Agutter) and Arthur (Tim McInnerny), who are also preparing to identify the body of their son. Alan hustles Arthur into believing that he is inarticulate and wages two‑hundred pounds on a game of Scrabble. Alan uses his sophisticated vocabulary and knowledge to frustrate Arthur into leaving the table so that he can comfort Margaret as if he were imitating the role of her husband.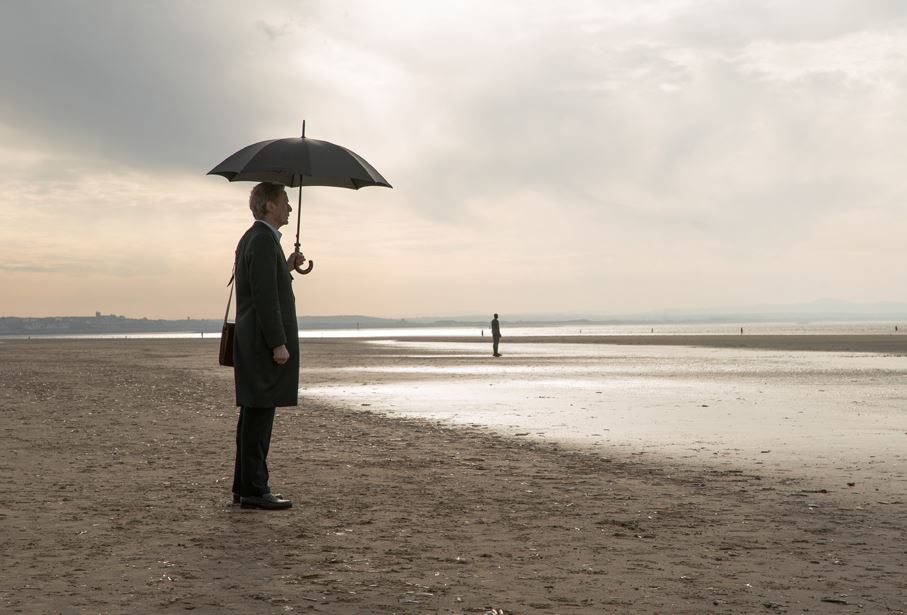 Alan's passive-aggressive behaviour reflects the duality of his personality. His penchant for apps and online gaming sees him channelling an Internet troll. He deliberately antagonises people, including Peter and Arthur, because he is bitter about Michael. However, we grow to understand and like Alan by seeing the comfort that he brings to other people's lives.
The coincidence of the lost child typifies the themes of duality and imitations. At the morgue, Alan and Peter share the same confined spaces and passageways as Margaret and Arthur. We also learn that Arthur was once a cover singer of famous British rock bands on the radio. Similarly, once the plot relocates to a suburban setting, Alan creepily emerges at Peter's front door one night. He first appears as a shadow and is then seen playing on his phone.
The dark framing paints him as an eerie figure or perhaps a ghost of Michael. Alan invites himself to stay in Peter's house, and his duality, a comedic gag established in the motel scenes, is perpetuated. He continues trolling Peter with his intrusiveness and by replacing him as the family patriarch. However, his dualism is apparent by echoing popular British archetypes, including Mary Poppins and Paddington Bear, by silently mending the dysfunctional family.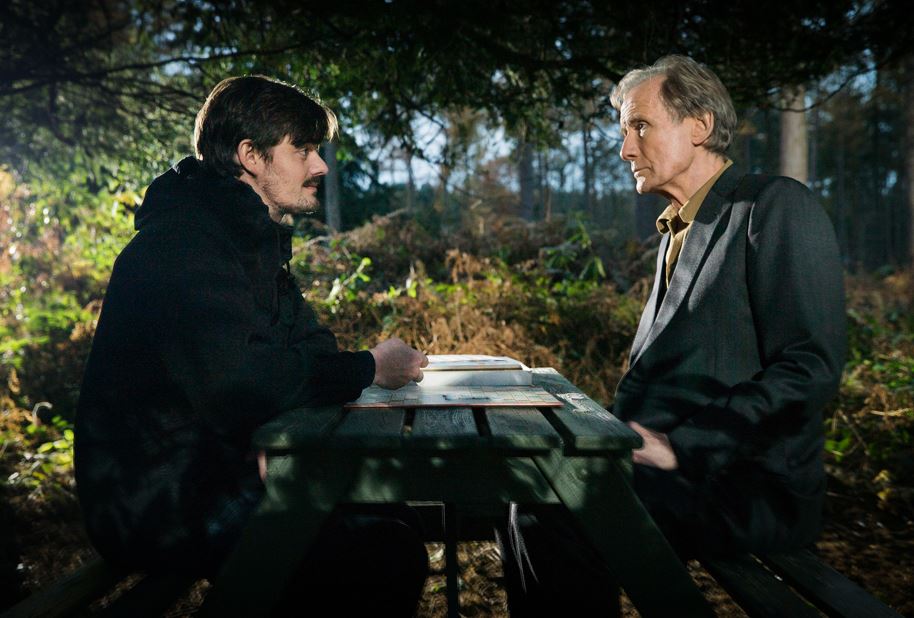 The disunity of the family is expressed through deadpan comedy rather than sentimentality. There is a quietly funny scene where Peter's wife, Sue (Alice Lowe), monologues about her brother-in-law's death. Her son, Jack (Louis Healy), remains inattentive as he continues gaming while she speaks. Alan's intrusiveness, including sharing a room with Jack and sleeping in a bunk bed, establishes a student‑mentor arc.
As a tailor, Alan cuts new clothes for Jack and trims his hair. He transforms Jack from a brooding teenager and into an articulate, well-dressed gentleman who romances Rachel (Ella-Grace Gregoire) at a bus stop. Conflict simmers by Alan's positive actions comically resulting in negative reactions. For example, when Rachel plays Scrabble, Sue sees the words 'eroticism' and 'romance' on the board, it sparks a contest for Jack's attention. Sue is so shocked and happy to see Jack eating breakfast with the family that she pursues him to the bus stop and then sits next to him.
As a result of Peter's depression and stasis, it is implied that a degree of animosity exists between he and Sue. When Peter discovers that Alan is still a romantic figure, Peter is exasperated and grumbles that even he does not have sex in his own bed. Peter's feelings of inadequacy are also reflected in the scene where Alan trolls Peter at the dinner table.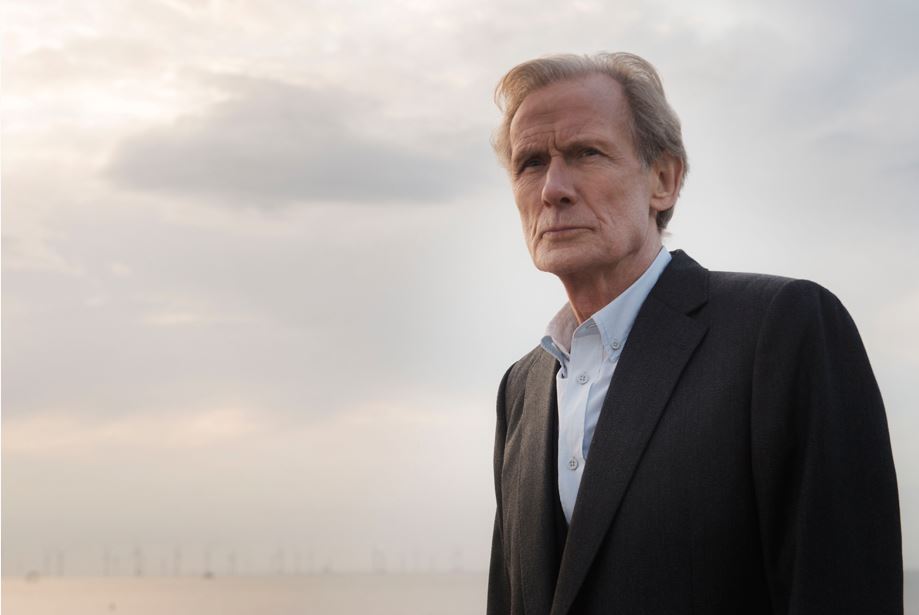 Peter sits behind Sue and Alan and listens in on their conversation because he wants to hear what Alan thinks of him. Peter's own duality is apparent in resenting Alan for replacing him as the patriarch, while also seeing himself as an imitation or an inferior replacement for Michael. He is comparable to the weak imitation toys that Alan gave him as a child, including a knock‑off of Scrabble and an action figurine that failed to hold its weapons properly.
The performances share an effortlessly charming, self-depreciating quality that amplifies their pain. Bill Nighy's minimalist, deadpan traits underline Alan's arrogance, which he wears like a perfectly tailored suit. There is a scene where half of his body is wrapped in a towel and relaxes against a doorway, one foot casually folded over the other. The confidence he has in himself, as Peter sputters in disbelief, shows that Alan antagonises people by being entirely comfortable with his choices while challenging Peter to assert himself.
Sam Riley is excellent as Peter because he vividly expresses his resentment of his father. His performance is depressed and morose but not unlikeable. He injects dark humour into his scenes, including shocking his family by saying that Alan is not missing from their home because he does not live there and refusing to look for him. Alice Lowe makes a sweet impression as Sue who is reinvigorated by Jack's re-emergence. Louis Healy and Ella-Grace Gregoire are a relaxed and charming couple in a quiet, easy but underdeveloped subplot.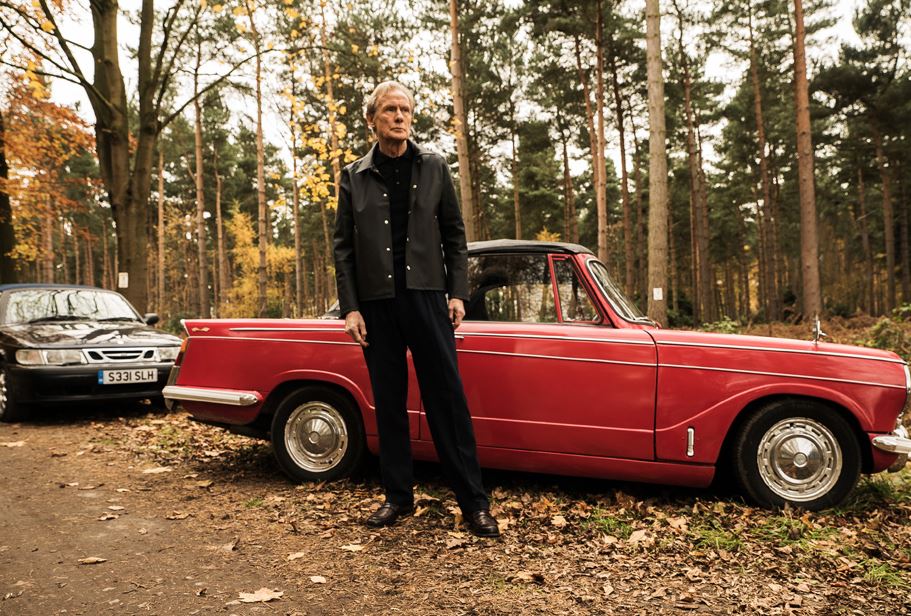 I have seen Sometimes twice now because it is more challenging to unpack the complexity of its family dynamics than expected. While broadly comparable to a film such as Paddington 2 (2017), where a dysfunctional British family is repaired by an outsider, the quirkiness of the characters and their duality makes Sometimes tricky to understand. The edges are bleaker too as the film explores imitations, inferiority complexes and grief. The occasionally languid pacing is the film's only misstep but the screenplay, like Alan, is deeper than its clear-cut surface.
Summary: The conflicted emotions associated with grief are expressed through visual and observational humour.