Comics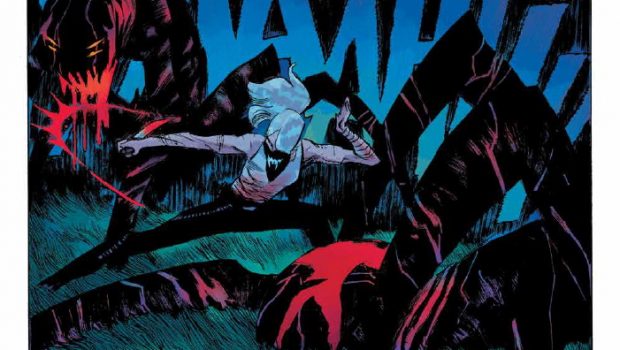 Published on April 26th, 2022 | by Tim Chuma
Something is Killing the Children Vol. 3 (2022) Review
Summary: Worth a look even if it is the end of this story. If you enjoy it you can go back and read the start of the story.
With monsters trapping the townspeople in the school gymnasium and social media posts spreading of a young girl being killed by an invisible monster on social media, the Order of St George clean up team has been dispatched to Archer's Peak to contain the situation. Erica Slaughter goes off with the child who the monsters began with to try and stop them and deal with the situation once and for all.
As it turns out the monsters are connected to children in that they somehow can be called forth from their own imaginations and also they are the only ones who can see them. The Order of St George was originally meant to protect them from the monsters but now seems to be more concerned with hiding the truth of the monsters existing at all.
Even though this is the final compilation for this story it is still worth reading and you could go back to read the beginning of the story if you enjoyed it or just get the trade paperback to read the whole story at once.
There is some good looking and very dark art in this and it is worth looking at it just for that aspect if you are a fan of the artist.
Overall a worthy volume to consider if you are a fan of graphic novels and want something away from the usual superhero genre.
Comic details:
Writer: James Tynion IV
Artist: Werther Dell'Edera
Cover Artist: Werther Dell'Edera
Publisher: Boom Studios
Format: Colour, 148 pages, soft cover