Films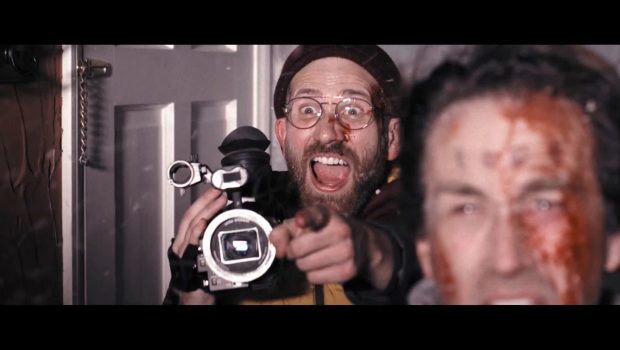 Published on November 13th, 2022 | by Tim Chuma
Something in the Dirt (2022) Review
Summary: Whoever this is for it is certainly not me. I have no idea how these two got so much hype for their other work. Only better than Crimes of the Future that I got to bed earlier than 4am after watching it.
Levi (Justin Benson) takes over the lease of an apartment that has been empty for many years and one day when is neighbour John (Aaron Moorhead) is over they witness a strange phenomenon they decide to team up and investigate. I had heard a bit about this duo with their films Synchronic, The Endless, Spring getting a lot of good reviews and more recently they have worked on episodes of Loki, Moon Knight, Archive 81 and The Twilight Zone.
This looks to be a pandemic project as it has a small cast and is mainly set in one location except for a couple of key scenes. The conceit is that some sort of official investigation is going on and people are being interviewed after the fact but it doesn't really go deeply into that you mainly follow the two character in the story.
It was a very small crew by Hollywood standards and the cameras they are using in the film seem to be the actual ones it was shot in. I even recognised the black and white disposable one John uses as one I shot with at a music festival recently. The reason they have access to the camera equipment is given that John wanted to be a professional photographer who ended up teaching maths instead to make money.
Although it has sci-fi themes it does play off as a comedy with a lot of absurd happenings and John seemingly want to pick apart at Levi's stories until he finds fault in them. They could have easily just made the same story about them just hanging out as they both seem to not do that much otherwise except drink and smoke.
I kept waiting for something to happen or there to be a point to it, eventually there is an event but it does not really resolve anything at all and the movie seems to just wander off on its own after going hard with the conspiracy theories and the two protagonists trying to pitch their documentary.
I don't know really what I expected this movie was going to be going into it but I cannot really recommend this one as it was a let down for me almost as bad as Crimes of the Future but at least I did not get to bed until 4am because of it this time.
Trailer
.
Film details:
Director: Justin Benson, Aaron Moorhead
Writer: Justin Benson
Starring:, Aaron Moorhead, Justin Benson, Sarah Adina Smith, Wanjiru M. Njendu, Issa Lopez, Vinny Curran, Jeremy Harlin, Gille Klabin, C. Robert Cargill, Liam Gavin, Ariel Vida, Megan Rosati, David Lawson Jr., Lonnie Finley, Michael Felker, Stefania Cella, Rob Fee
Country: USA
Language: English
Genre: Sci-fi
Length: 116 min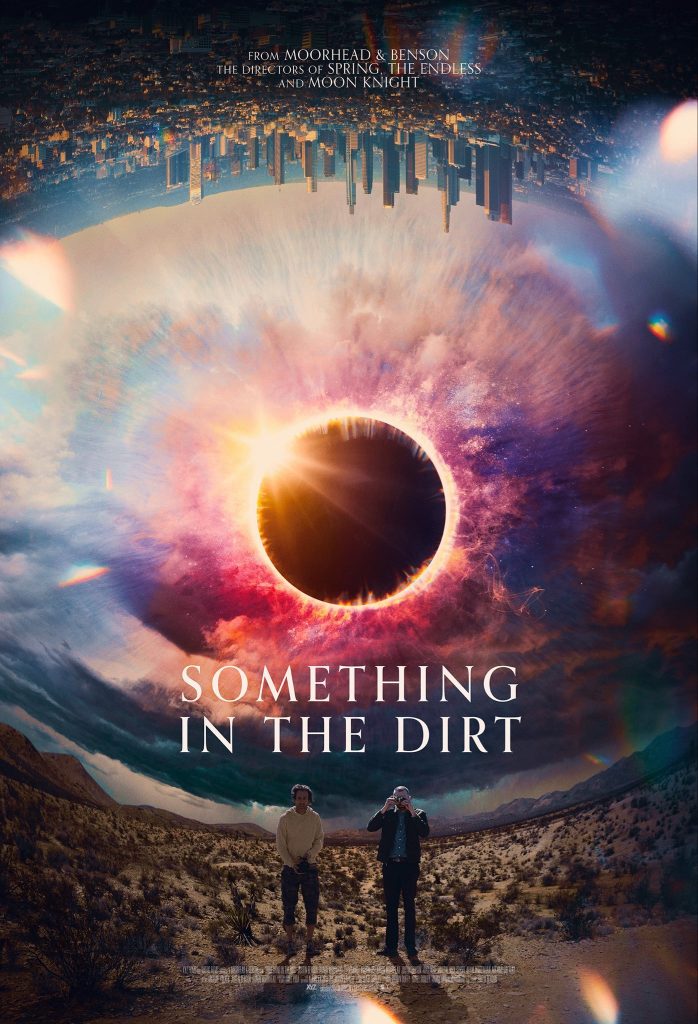 From December 1 and tickets available from https://umbrellaent.com.au/movie/something-in-the-dirt/