Hardware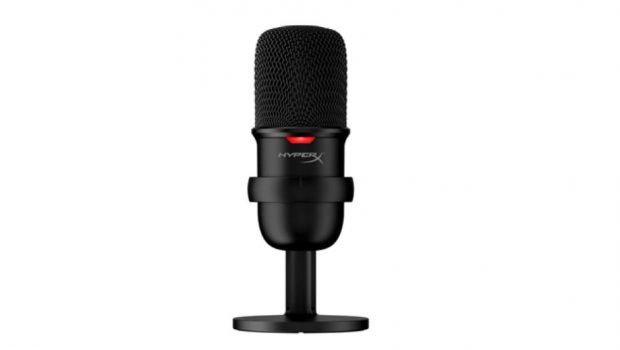 Published on September 28th, 2021 | by Adrian Gunning
So you're looking at purchasing a new microphone… Here are three questions to ask
As our time spent online continues to increase, so too has our desire to output high quality audio. Whether it's workplace video calls, teaching a class, recording a podcast, playing games with friends or creating video content, we've come to expect a certain level of quality from microphones. If your laptop or webcam microphone isn't cutting it, HyperX has three questions you should ask to find the best USB microphone for you.
What am I using the microphone for?
It's important to understand what you use the microphone for to determine which polar pattern your microphone needs. Polar patterns refer to how sensitive a microphone is to sounds arriving from different angles.
For simple day to day use, such as work calls or gaming, a microphone with a cardioid polar pattern such as the HyperX SoloCast will suffice, with sound being picked up in front of the microphone. However, if you're recording a multi-person podcast and only want to use one microphone, consider an omnidirectional polar pattern which captures sound from every direction. Musicians will find a stereo polar pattern beneficial as it captures sound in front and to the sides of the microphone.
Usually, a microphone will specialise in one polar pattern, so make sure you know which pattern you need before you buy. If you're looking for flexibility, the HyperX QuadCast S features a cardioid, omnidirectional, stereo and bidirectional polar pattern which can be switched between on the fly to suit any situation.
Which ease of use features would I like?
Microphones have become more rich with ease of use features that greatly enhance the user experience. Tap-to-mute is a helpful feature that mutes the microphone hardware at the press of a button or sensor. It's a quicker solution than scrambling for the mute icon on video conferencing programs. With the HyperX range of microphones an indicator also provides a visual aid that you're muted at a simple glance. The QuadCast S turns off its RGB lighting when you've activated touch-to-mute.
Another ease of use feature is built-in gain control. Microphones with easy to access gain control dials on the microphone are more user friendly and efficient than adjusting software settings, especially if you're podcasting or livestreaming and have to make real-time adjustments. These microphones often come with a 3.5mm headphone jack so you can monitor your input on-the-fly.
Do I want any nice-to-have features?
A pop filter is a noise protection filter for microphones that prevents the popping sound caused by plosive letters, such as "p" and "b". While it might not sound like a big deal when you say words like "pop" and "bop" out loud, microphones are a little more sensitive to these sounds. For day to day use, this won't be a problem, but anyone considering recording high quality vocals should consider a pop filter attachment. Some microphones, like the HyperX QuadCast S, come with in-built pop filters so no extra attachment is required.
You'd be surprised how many times you bump your microphone, most of the time accidentally. A shock mount, which often connects to the boom arm you're using, works to absorb those bumps and minimise rumble and vibrations that your microphone may pick up. It helps to keep your sound clean and pleasant to the listener's ears.
By keeping these things in mind when looking for your next microphone, you'll find the perfect one to suit your needs and be the envy of your work calls or creating clean audio content in no time.