Blu-ray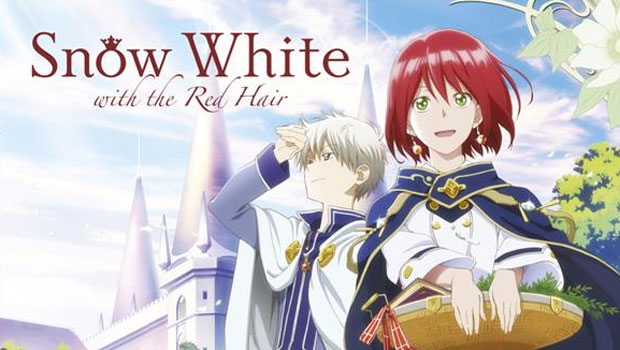 Published on February 26th, 2017 | by James Wright
Snow White with the Red Hair Season 1 Blu-ray Review
Summary: Snow White with the Red Hair Season 1 is a great way to commence the series with a very fun, interesting and engaging protagonist.
Based on the Manga by Sorata Akizuk and inspired by the original fairy tale, this anime definitely targets those who enjoy the fantasy aspect of this medium. The protagonist of Snow White with the Red Hair is Shirayuki, a herbalist who keeps to herself and runs a small store in the Kingdom of Tanbarun. Although a very talented and strong female, her beauty and bright red hair always attracts the wrong attention… which is a little clichéd. Unfortunately for Shirayuki, Prince Raj of Tanbarun becomes besotted with her and vows to do anything in order for her to be with him. As a result, she then flees the kingdom in order to escape his advances where she meets the polar opposite of Raj which is the kind hearted Prince Zen of the neighbouring kingdom of Clarines.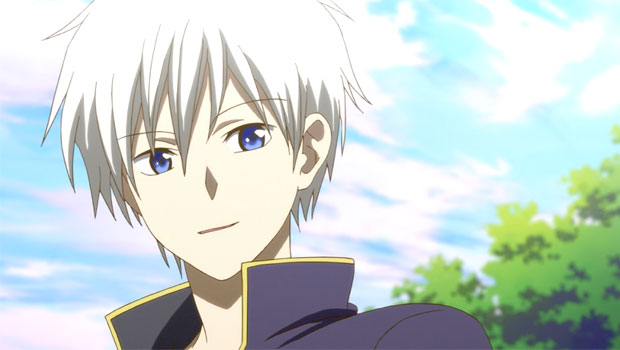 They soon form a friendship, however Raj has other plans and tricks Zen into eating 'poisoned' apples and the only way Shirayuki can have the cure is by marrying this vile beast of a man. However fate has other intentions for this couple and although Zen recovers without the antidote, he manages to rescue Shirayuki with the prince helping her become the court herbalist in order to stop Raj. Needless to say, things don't go according to play as they both embark on this interesting adventure with some great world-building and character development along the way.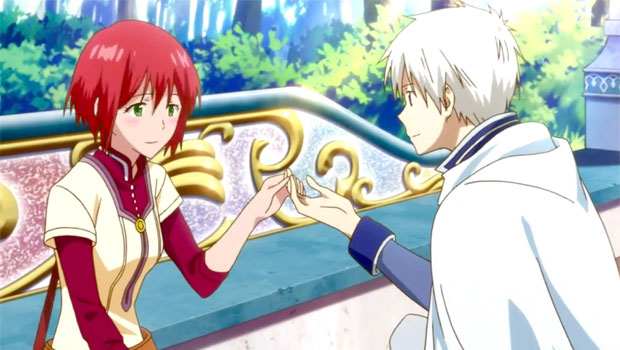 Another important character is Obi who was hired to force Shirayuki and Zen apart but when he learns the error of his ways, he becomes a loyal friend to both, even though the prince is initially wary. Then you have Kiki who is Zen's bodyguard and this character really lends herself well to the action in some spectacular scenes. However the highlight of Snow White with the Red Hair is Shirayuki who is this very interesting character and uses her brain opposed to any super powers or her looks and its great seeing her grow into a powerful woman.
The villains and without spoiling this review are quite interesting and although Raj is the primary one, there are plenty of others along the way who are equally as despicable yet work very well with the premise behind Snow White with the Red Hair. To complement the series, there's some good drama between the characters, including some witty humour that lends itself well to this fantasy romance anime. All in all, it's a fun series for lovers of anime.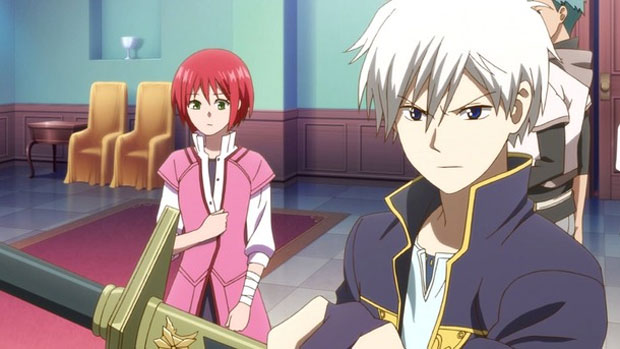 Of course some episodes are a little slower than others but overall the quality of this series is a constant but at times, there is an element of craziness thrown in which breaks the pacing. Fortunately things go back on track relatively fast and there are plenty of surprises and twists to add to this interesting anime series. Then you have the excellent animation which really captures a snapshot of medieval Europe, particularly that of the Kingdom of Clarines which is like a postcard place with its architectures and colours. It's also really well presented on Blu-ray with exceptional video and audio quality.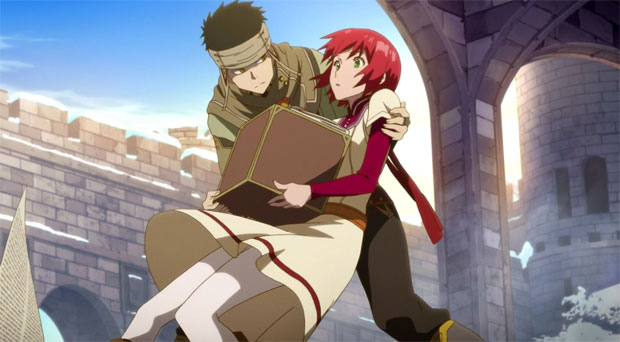 Final Thoughts?
Snow White with the Red Hair is a different approach of anime because it contains some excellent world-building which centres on a very strong female protagonist. Sure, she's not a powerful mage or fighter but it's refreshing to see a character use her smarts as she explores this amazing world. Furthermore, there's some great action along the way and even though you know how some episodes will end, the creators have added some clever twists to help keep you guessing.
Special Features
Textless Opening Song
Textless Closing Song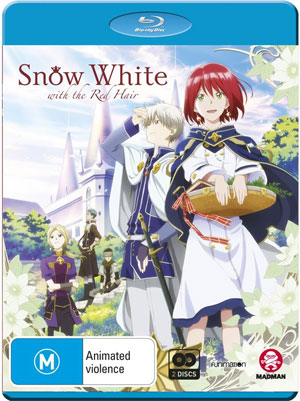 Blu-ray Details
Film Genre – TV Anime
Label – Madman Entertainment
Audio – English (Dolby Digital)/Japanese (Dolby Digital)
Subtitles – English
Running Time – 300
Aspect Ratio – 1.78:1
Region Coding – B (Blu-Ray)
TV Standard – HD
Rating – M
Consumer Advice – Animated violence
Year of Release – 2015
Primary Format – Movies/TV – Blu-Ray