Comics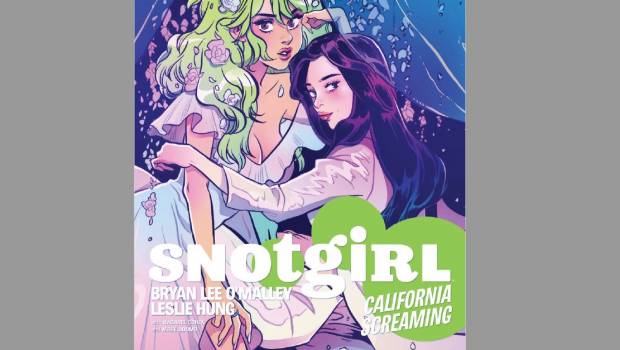 Published on June 16th, 2018 | by Chris O'Connor
Snotgirl: California Screaming Volume 2 TP Comic Review
Summary: Fashion Blogger Lottie Person seems like she has it all, but looks can be deceiving and a lifestyle that seems perfect and full of fun can actually be full of mystery, doubt and... snot.
Snotgirl is one of those titles that can't help but grab your attention… it causes the eyebrow to raise in curiousity. I finally decided I needed to find out who Snotgirl was and thus I found myself reading Snotgirl: California Screaming Volume 2. The quick version is that Snotgirl is Lottie Person, a fashion blogger living in L.A. but she isn't just a pretty person posing for trendy clothes and influencing her followers… she is a person full of self doubt who finds herself caught up in mysteries and chaos.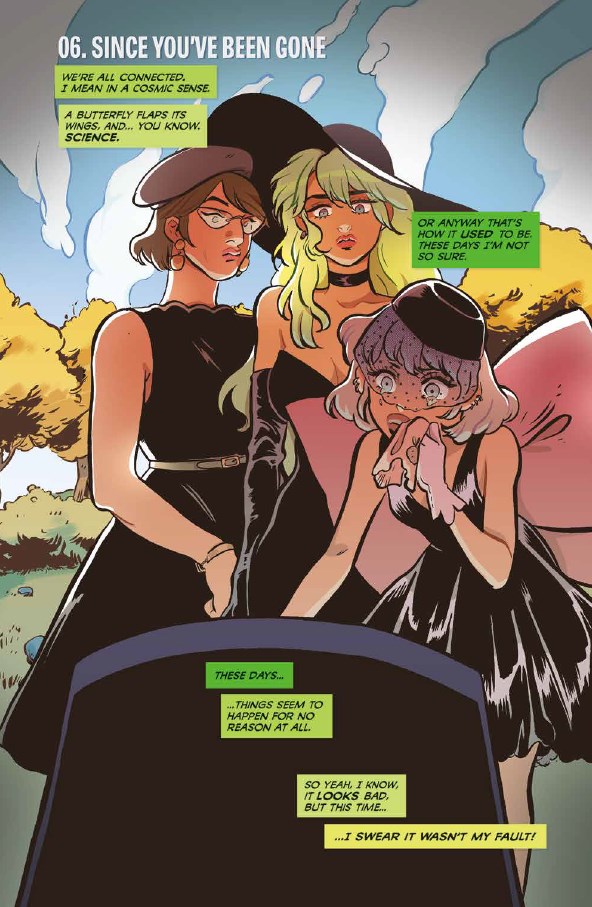 Writing
I think the most important part of the writing is exploring Lottie's insecurities. Social media is ubiquitous and "influencers" and "content creators" are a growing field… but it's easy to get lost in the idea that these people are only the perfectly lit, posed and composed images they put out for their followers. Showing the other side of the screen, Lottie experiencing the social fear and anxiety that many of us go through helps to humanize her and by extraction might help people remember that even the most well kept social media profile, likely hides a lot of faults and "normalcy". On top of that we also get interplay with a group of friends with their own foibles and mysteries that seem to keep happening around Lottie.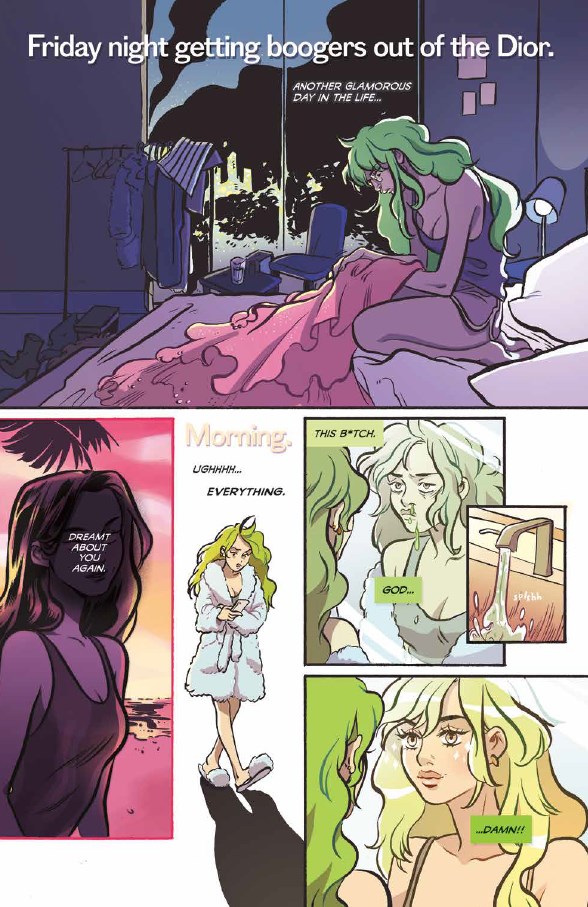 Artwork
There is a very clear Manga influence to the artwork and plenty of colour. The characters get a lot of wardrobe changes which I suspect will appeal to the fashion conscious, speaking of which the final pages go through a lot of the thought process behind the outfits and the inspiration and are quite interesting even for those of us not so "cool".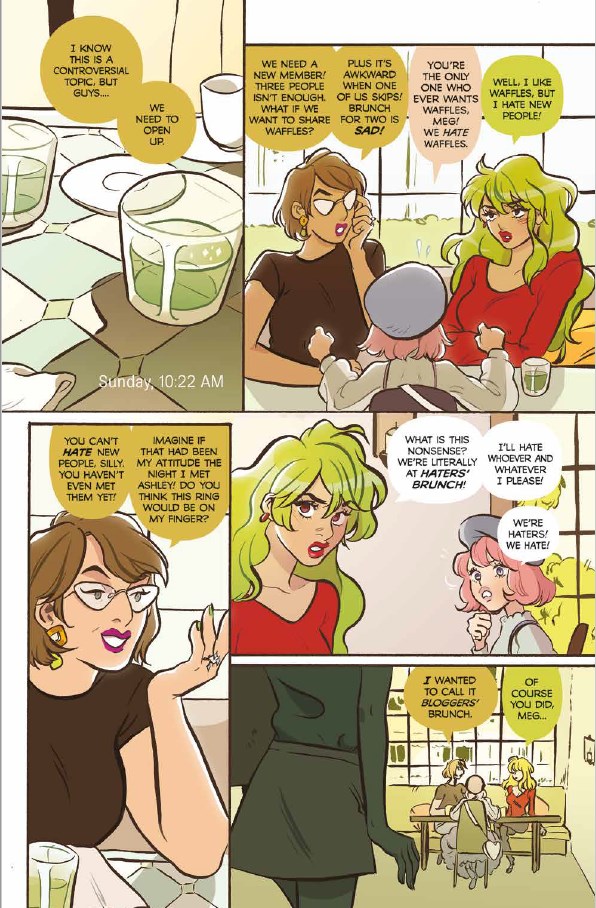 Final Thoughts
I like that Lottie has the duality of her public persona, the confident fashionable beauty influencer and then the private bundle of insecurities that doubts just about everything and suffers from at least some form of "imposter syndrome". I'm happy to see gender and sexuality explored and covered in an open manner. The main issue that is likely to cause some trouble is the plot. There are layers to the story and some of those layers can get a bit confusing, trying to figure out who is doing what and why… but I tend to let stories play out their course and not presuppose story elements, for this reason I think I was able to go along with whatever was happening (perhaps a little confused on the journey but that's ok). Snotgirl is certainly different to most of the stories out there but it's great to have a story that reminds us that even those with a "perfect public persona" can be anything but perfect behind closed doors. We all get a runny nose sometime.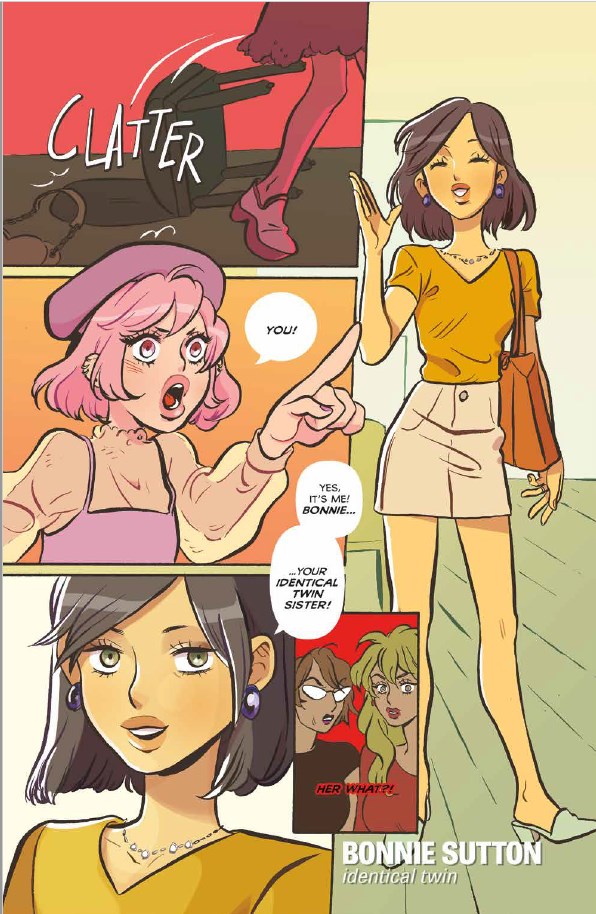 Publisher: Image Comics
Writer: Bryan Lee O'Malley, Leslie Hung
Artist: Leslie Hung
Cover Artist: Leslie Hung
Genre: Humour, Crime
Format: 140 pgs, FC, TP
Release Date: 23rd May, 2018