Comics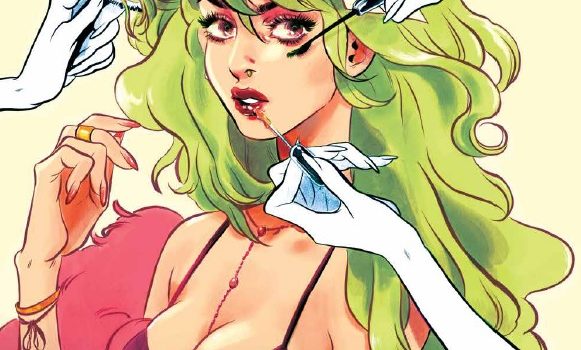 Published on August 10th, 2016 | by Lyla Saudi
Snotgirl #1 Comic Book Review
Summary: A charming dark humour comedy about a neurotic fashion blogger obsessed with being perfect - no matter what the cost.
Image comics brings you Snotgirl, the dark and humorous story of Lottie Person, a self-obsessed fashion blogger leading the ultimate double life filled with blood, snot (a lot of snot) and tears. Written by Bryan Lee O'Malley and in collaboration with illustrator Leslie Hung, Lottie will go to any lengths to be perceived as perfect, even if those lengths are dangerous and filled with consequences.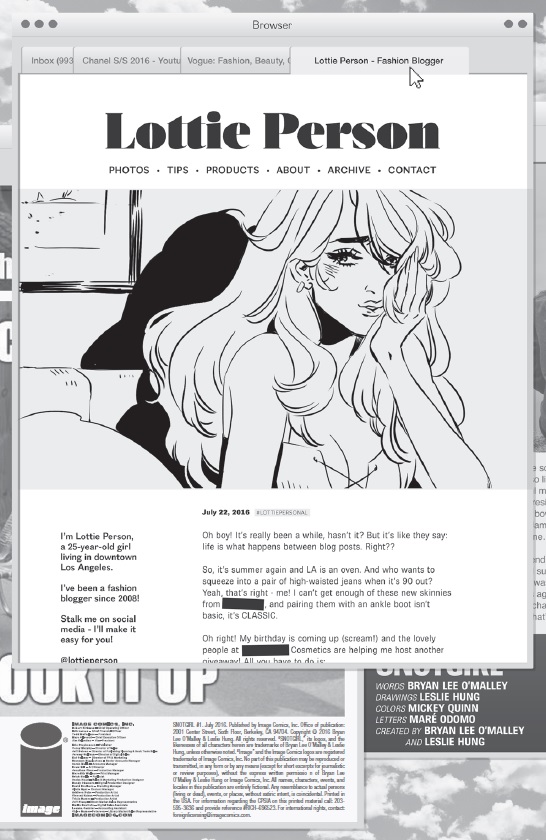 The Online Lottie Person: 25 ¾ years old, fashion blogger and effortlessly chic (self-described). With a large amount of followers, the internet is her job (her life) and she is good at it. Every aspect of her persona is carefully curated, not a single strand of hair is out of place, she is the epitome of perfection and all of her followers are obsessed with her.
The Real Lottie Person: 25 ¾ years old, fashion blogger and a complete mess. The reality of her life is riddled with shallowness and insecurities. With 75431 messages from her followers and 0 from her real (fake) friends, a boyfriend that doesn't want her and debilitating allergies that causes a never ending stream of snot to pour out of her nose, she is miserable.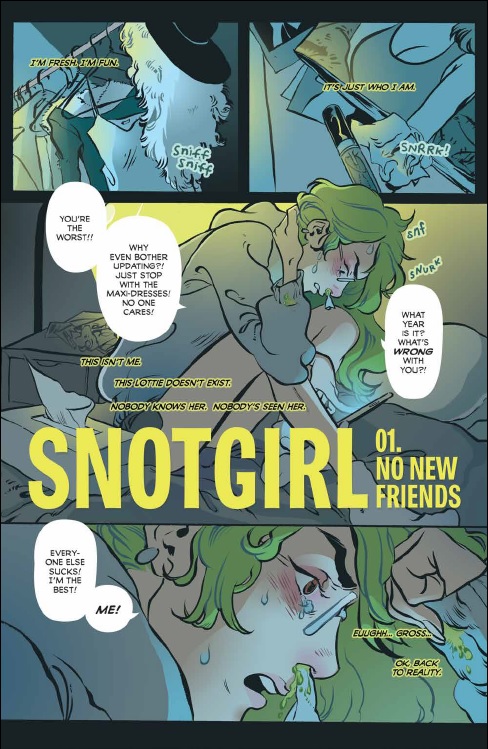 That is, until she meets Caroline, the ultimate cool girl and new potential 'BFF' (a real BFF) that has Lottie naturally and smoothly (carefully and neurotically) planning all the best ways to impress. But after starting a new and potentially dangerous drug trial in a vain attempt to combat her allergies, things take a turn for the worse and Lottie finds herself in a deathly situation that not even she can control, or more importantly, look picture perfect in.
Writing
Bryan Lee O'Malley neatly explores the importance of online perception and its relevance to reality, delivering a dark comedy with a great plot line. This is not a story about a hero. It is a story about a neurotic fashion blogger who you will initially dislike but as the story evolves develop a nurturing empathy for. Each character throughout is relatable and could easy be someone you know or know of. It is written well, generally easy to follow and the unexpected cliff-hanger adds an interesting and thrilling tone to end the first issue.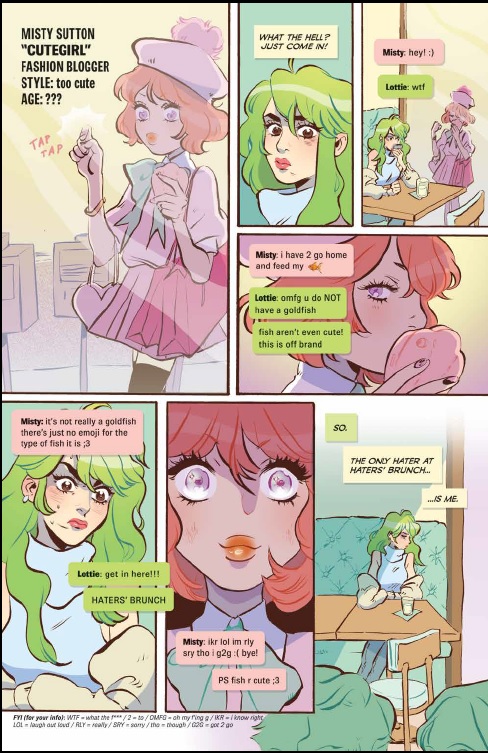 Artwork
Leslie Hung captures the energy of the story beautifully through her art work. Each panel runs smoothly (except for a few confusing panels here and there), there is a manga feel to the characters and each of them have been carefully drawn to showcase their specific personalities from their facial expressions right down to their outfits. I enjoyed the mix of glamour and snotty grossness and colourist Mickey Quinn delivers great vibrancy with the colours, drawing in your attention to each page.
Final thoughts?
O'Malley and Hung are a great collaborative team that has produced something unexpected and different. Snotgirl will have no issues being a stand out from other comics and I am very keen to know how the story develops in the next issue. It definitely has my attention.
Comic Book Details
Writer: Bryan Lee O'Malley
Artwork: Leslie Hung
Colours: Mickey Quinn
Cover: Leslie Hung
Variant Cover: Bryan Lee O'Malley
Genre: Comedy
Publisher: Image Comics
Published: July 20th, 2016
Format: FC, Digitial, Print, Ongoing