Games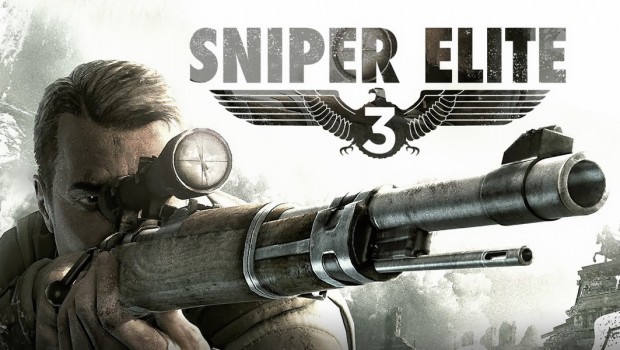 Published on March 11th, 2015 | by admin
SNIPER ELITE III: ULTIMATE EDITION HITS RETAILERS WITH A BULLET!
WESTLAKE VILLAGE, Calif. – March 10, 2015 – 505 Games and Rebellion today announced that Sniper Elite 3 'Ultimate Edition' for console is now available for digital download and at retailers nationwide.
This new offering brings the award-winning original Sniper Elite III game and also bundles an additional nine DLC packs including all three expansive 'Save Churchill' missions and 18 additional weapons in one explosive package.  Also included in the package are the bonus multiplayer maps and modes added since launch. This new experience is designed to give players everything they need to traverse the unforgiving yet exotic terrain of North Africa as they embroil themselves in a savage conflict against Nazi Germany's elite Afrika Korps and infamous SS Special Forces.
Sniper Elite 3 'Ultimate Edition' includes:
'Save Churchill' DLC – A three-part campaign challenging players to foil a plot to assassinate inspirational British Prime Minister, Winston Churchill, featuring the biggest environments in Sniper Elite series to date:
Save Churchill Part 1: In Shadows
Save Churchill Part 2: Belly of the Beast
Save Churchill Part 3: Confrontation
Six Weapons Packs – Added firepower to help players eliminate their targets:
Hunter Weapons Pack
Camouflage Weapons Pack
Patriot Weapons Pack
Sniper Rifles Weapons Pack
Axis Weapons Pack
Eastern Front Weapons Pack
Bonus content added to the base game since launch:
Six Multiplayer Maps – Expand your experience in the field with a diversity of treacherous and complex environments
Fracture
Night Watch
Outpost Canyon
Plantation
Lost Valley
Airstrip
Three Distinct Gameplay Modes – Hone your skills with three additional challenging modes:
The Shooting Range (Single player  Mode)
'Twilight Strike' Overwatch Mission (Co-Op  Mission)
Capture The Flag (Multiplayer Mode)
Sniper Elite 3 Ultimate Edition will be released in AU digitally and at retail on March 12th for Xbox One, the all-in-one games and entertainment system from Microsoft, Xbox 360 games and entertainment system from Microsoft, PlayStation®4 and PlayStation®3. The game is also available digitally on the same days via the Xbox Live online entertainment network from Microsoft for Xbox One and on the PlayStation® Network for both PlayStation®4 and PlayStation®3.