Xbox Series X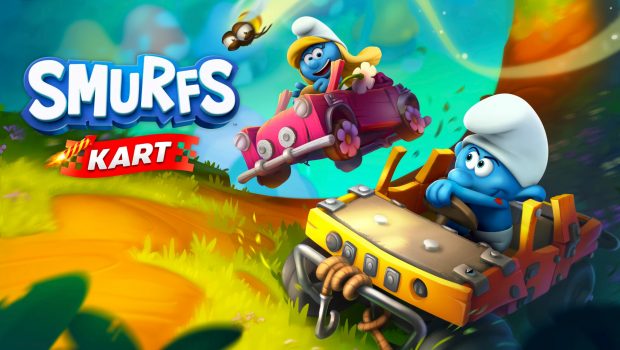 Published on September 26th, 2023 | by Admin
Smurfs Kart Review (XSX)
Summary: Smurfs Kart on the Xbox Series X is smurfy racing fun!
The adorable Smurfs are back in Smurfs Kart that is available on Xbox (reviewed on XSX), PlayStation, PC and Switch that is a racer for younger gamers. Developed by Eden Games and published by Microids, Smurfs Kart supports up to 4-players locally (split screen), including CPU racers for a hectic race around the Smurf forest and village and even Gargamel's abode.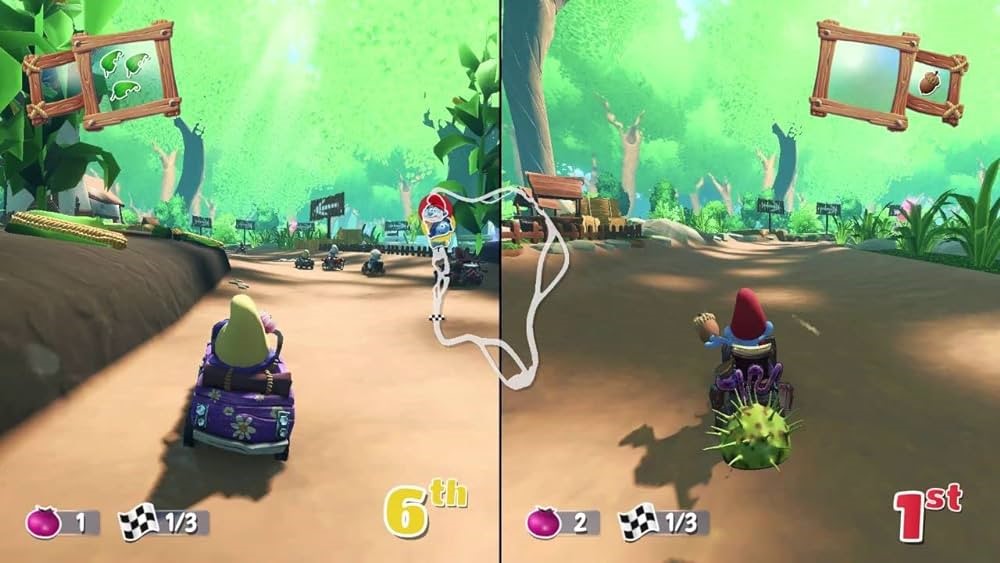 At its core, it definitely channels Mario Karts and if you have a younger gamer in your family who loves these little blue creatures, then Smurfs Kart will more than likely be a hit. The goal of course is to get to the end of the race in number one position as you use the various tracks and power-ups to your advantage and if you're playing with 3 other people locally, it creates some truly hysterical mayhem. However nothing is more satisfying than firing your weapon at your friend or family member and watching them spin out of control as you whiz past them.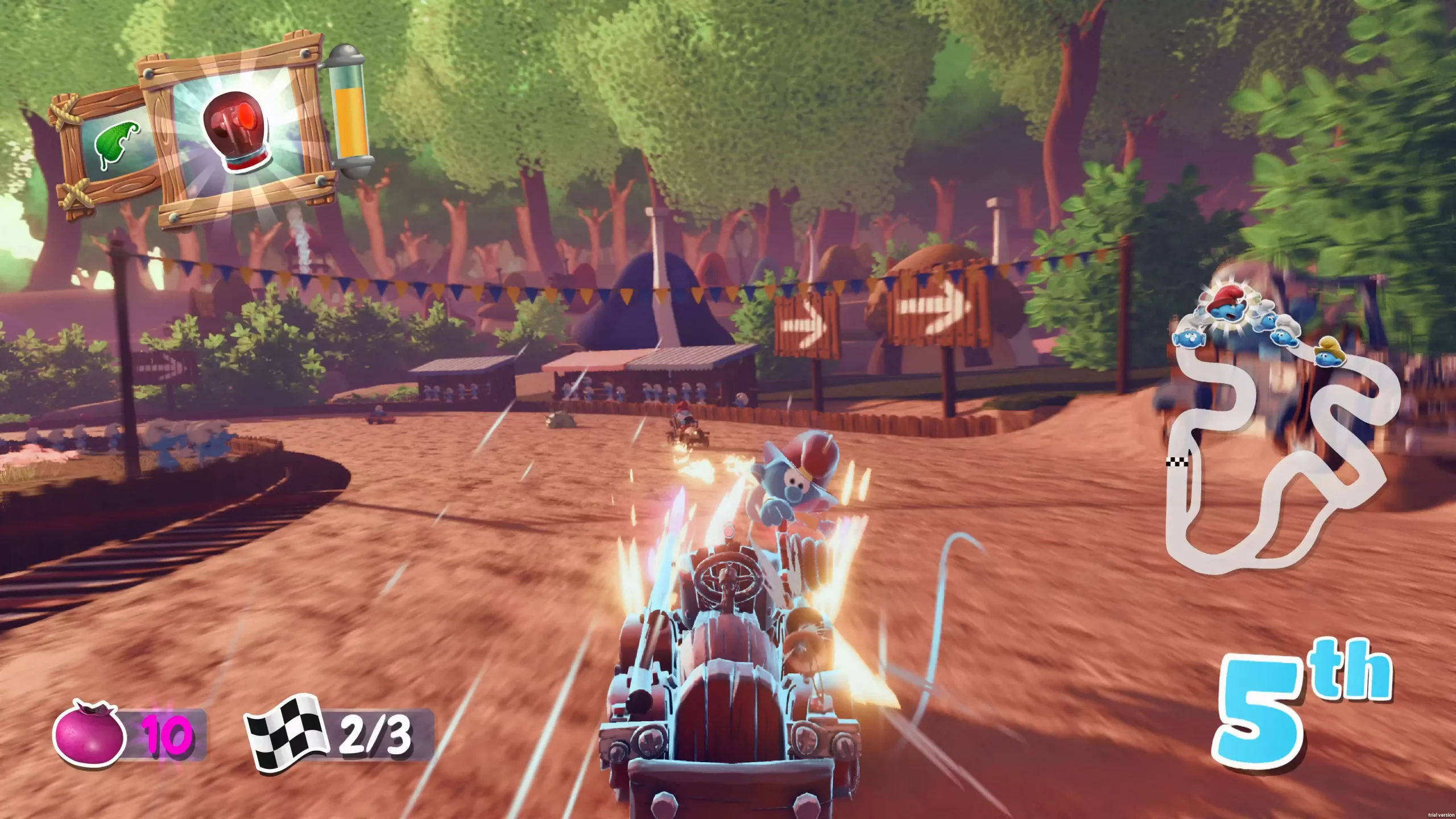 Before starting your race, you have the option of picking one of your favourite Smurfs (12 to be precise) such as Clumsy Smurf, Papa Smurf or my daughters favourite, Smurfette. This adds a sense of ownership to your gameplay and if you're into Smurf-lore, nothing is better than choosing your favourite, although there are some new additions. Unlike Mario Kart, each Smurf has a set Kart which for most is a moot point as the racers are the star, not the karts. Adding to this are the control mechanics which work hand-in-hand with the gameplay with no issues whatsoever.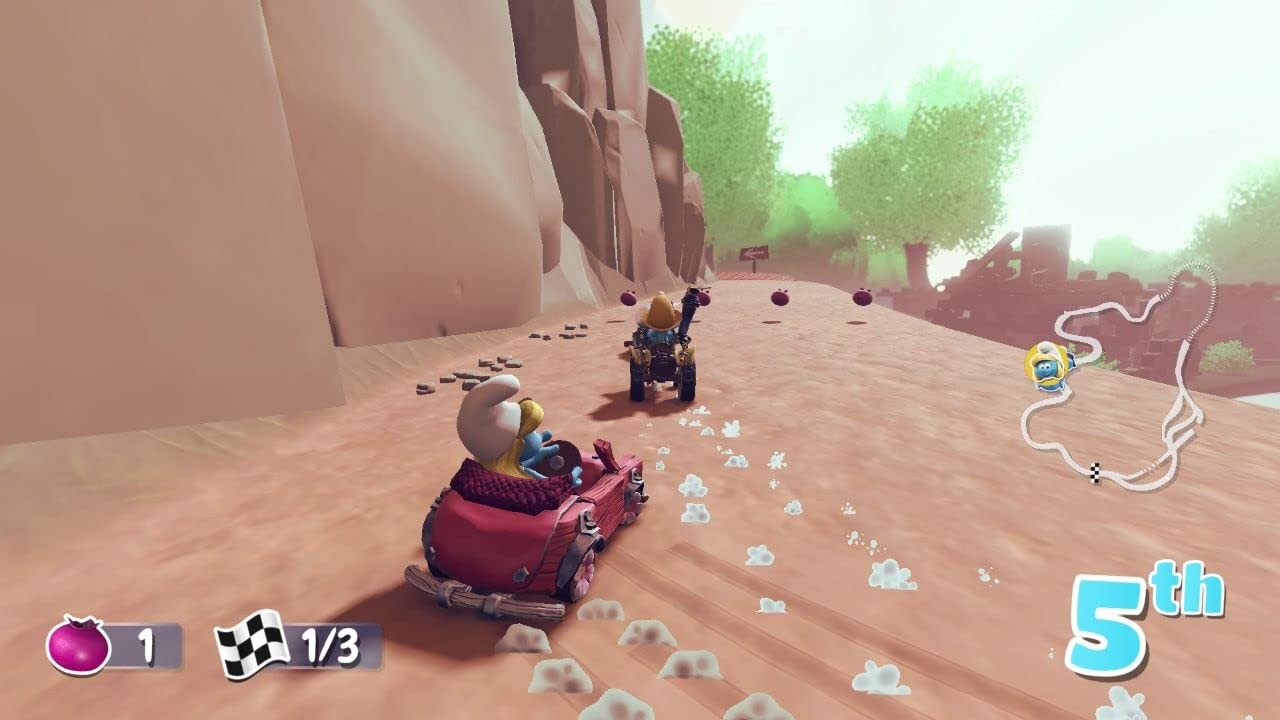 There are also a handful of different gameplay modes such as Grand Prix, Time Trial and Free Race which keeps the racing relatively fresh and entertaining. Single player vs multiplayer? While the single player aspect is enjoyable, Smurfs Kart is a much better game when played with another person or persons as it increases the ante, especially when you beat another player. You can also tweak the gameplay in order to make it easier for younger players.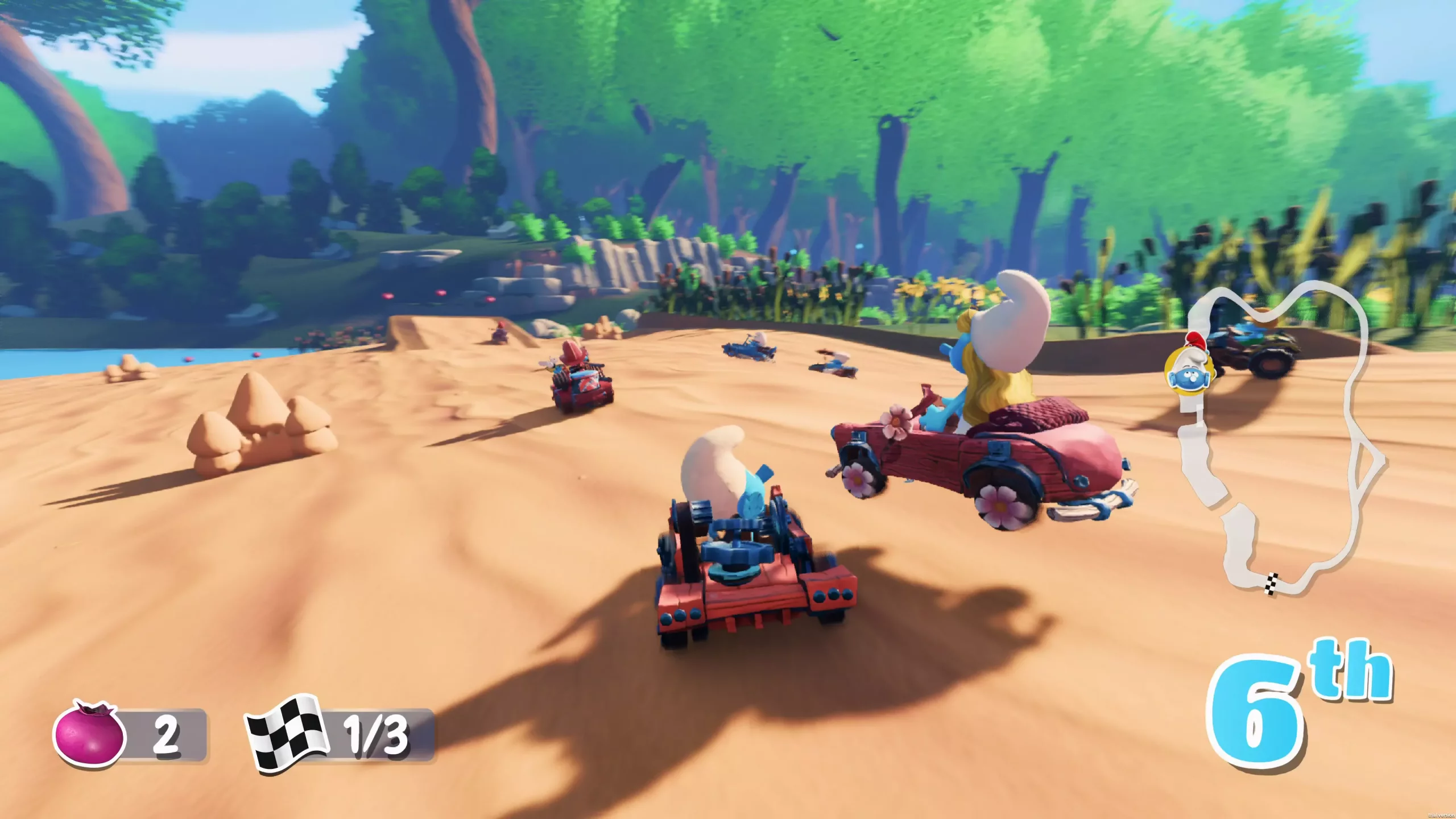 Track design works well and the developers implement quite a bit of variety with its 12-tracks that all pay homage to the wonderful history of the Smurfs. Additionally there is also a sense of speed and levels, including some flight that is enhanced by the graphical environments. All in all, the animation is spot on as are the environments with all the lighting and special effects that again work well with the gameplay. Further, music and sound effects nicely rounds out this kart game.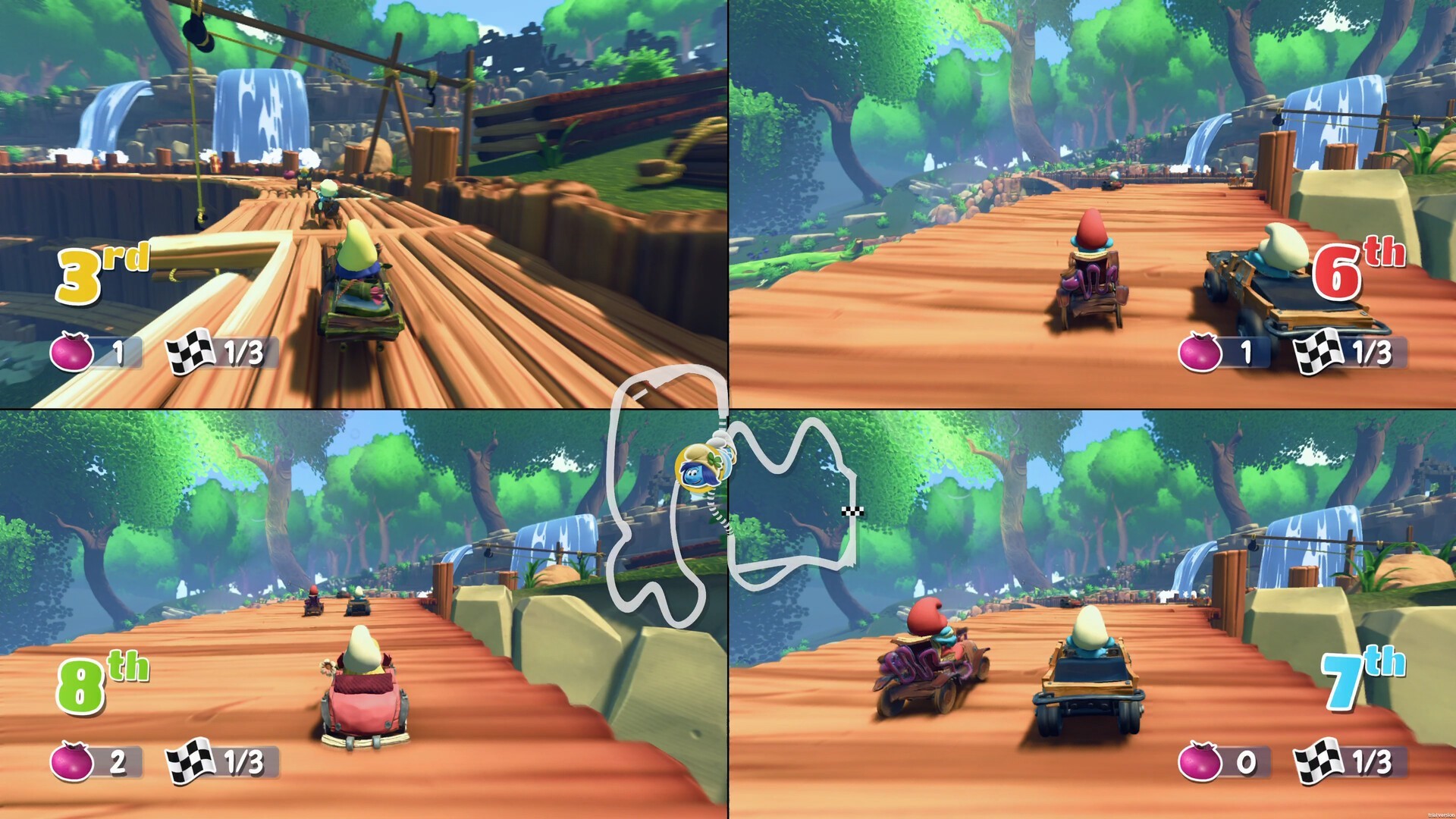 Final Thoughts?
In conclusion, Smurfs Kart is a fun game for younger players that will keep them engaged, particularly when playing with their friends and family. The race mechanics (while basic) mirrors Mario Kart which isn't bad and although it doesn't offer anything new in terms of karting, it is a sturdy yet fun race through the world of The Smurfs which is never a bad thing.