Movies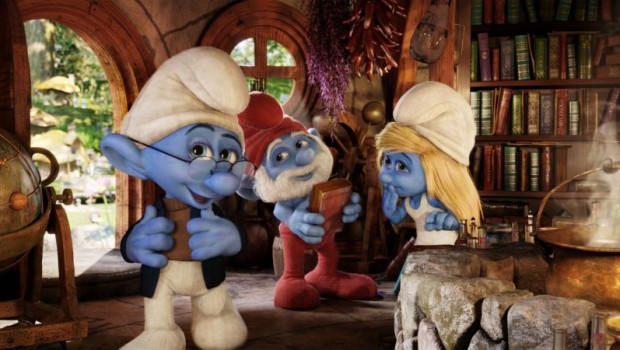 Published on December 18th, 2013 | by admin
The Smurfs 2 – Blu-ray 3D, Blu-ray, DVD & UltraViolet – January 9
Universal Sony Pictures Home Entertainment is releasing The Smurfs 2 on Blu-ray 3D™,  Blu-ray™, DVD & UltraViolet™ from January 9, 2013.
The Smurfs are back, bigger, bolder and bluer than ever with the hyper-energetic sequel The Smurfs 2. With adorable characters, laugh-out-loud comedy and a dynamic cast, this family favourite is set to be a hit this summer. For a limited time, you can also see the Smurfs come to life in the palm of your hand when you sync your Blu-ray™ and Blu-ray™ 3D edition with the SMURF-O-VISION 2 app, free for your iPad®, iPhone® and iPod Touch®.
The Smurfs 2 boasts an all-star cast, including Katy Perry, Christina Ricci, Jonathan Winters, Neil Patrick-Harris, Jayma Mays, Hank Azaria, George Lopez, Anton Yelchin, Brendan Gleeson, John Oliver, and Frank Armisen.
When Gargamel and his Naughties kidnap Smurfette from Smurf Village and bring her to Paris, it's up to Papa Smurf, Clumsy, Grouchy and Vanity  to reunite with their human friends, Patrick and Grace Winslow, and rescue her!
With seamless integration between live-action and animated elements, and plenty of comedy to boot, you'll laugh until you're blue in the face!