Games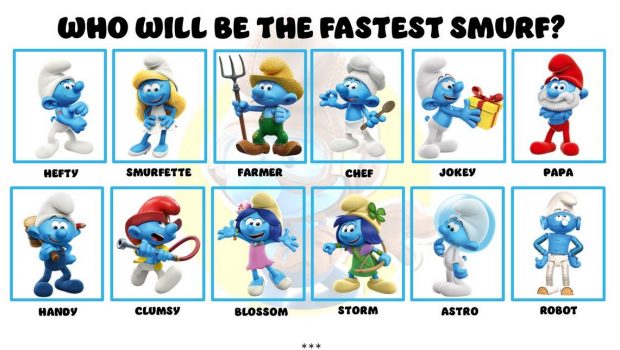 Published on November 17th, 2022 | by Adrian Gunning
Smurf Your Engines as Smurfs Kart Launches on Nintendo Switch Today
Publisher Microids and IMPS, the Smurfs license holder, are thrilled to celebrate the release of Smurfs Kart with an explosive launch trailer. Developed by Eden Games and well-known for their iconic racing games (Gear.Club Unlimited, Test Drive Unlimited, V-Rally), Smurfs Kart is available now on Nintendo Switch.
It's time to make engines roar. Choose a Smurf with their individual kart and unique super power, and get ready for some frantic races with the whole family!
Watch the Smurfs launch trailer here
Want to be the fastest Smurf in the village?
Get a head start, take shortcuts, master the Smurf's super powers and use bonuses to rise in the rankings. Alone or with others, new beginner, or experienced driver… Everyone can win the Smurf place and drive wild races with friends and family!
Check out what's included in the retail Turbo Edition!
A physical copy of Smurfs Kart for Nintendo Switch
An embroidered Papa Smurf patch
Two sticker sheets
Key features:
12 tracks set in the Smurfs' universe: The village, the forest, the dam, the swamps… even Gargamel's house!
12 iconic playable Smurfs: Handy, Hefty, Smurfette, Papa Smurf, Jokey… choose your favourite Smurf and get ready to race! Each Smurf has their own kart and a very handy special item to help you breeze past your opponents.
Use the world around you: Bonus items, boosts, ramps, destructible boxes, shortcuts and more!
Finish 1st in the races where 8 Smurfs compete in frantic races.
Smurf together: Play solo or with family and friends, with support for up to four players in split-screen local multiplayer!
"Time Challenge" mode: Try to beat every Smurf at their own racetrack and reach the top of the online leaderboard with your quickest time!
Unlock bonuses as you play and try to Smurf them all in your personal album!