Events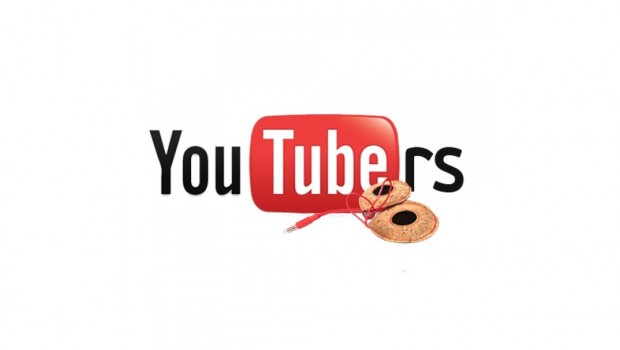 Published on April 21st, 2015 | by admin
Smosh Games headline international gaming YouTubers at Game | On
Some of the world's leading gaming YouTubers will converge on Sydney from 22 – 24 May, 2015 for the inaugural Game | ON, an Interactive Games and Online Video Showcase.
Game | ON offers new media and gaming professionals and enthusiasts alike the opportunity to experience, discover and learn more about the online world.
Home grown stars ChampChong and Muselk have signed on to appear at Game | ON while the international cohort includes three members of Smosh Games, Wes The Editor, Atomic Mari and Jovenshire – who recently won Best Gaming Channel, Show or Series at the 4th Annual Streamy Awards.
Blake Harris, Managing Director, Game | ON said, "The popularity of gaming YouTubers has grown exponentially in the last few years and we're excited to bring together some of the most recognised and subscribed local and international talent for Game | ON."
Fans will have the opportunity to get up close and personal with their favourite gaming YouTuber at various meet and greets across the weekend at 11am – 12pm and 1pm – 2pm on Saturday, 23 May and from 12pm – 1pm and 2pm – 3pm on Sunday, 24 May.
Game | ON will also feature a dedicated Indie Arcade where gamers can trial some of the latest indie games as well as a Free Play zone with playable games available from 9am – 6pm. Titles include:
Assassin's Creed: Chronicles – PS4
Dark Souls II: Scholar of the First Sin
Dragon Ball Xenoverse
Far Cry 4: Valley of the Yetis – PS4
Final Fantasy XV –Episode Duscae
Minecraft
Plants vs. Zombies
Project CARS
Trials Fusion – XboxOne
The Crew – PS4
World of Tanks Blitz for mobile
Special guest speakers, networking events, innovative activations and educational workshops also form part of the Game | ON program. Workshops will cover best practice content creation, techniques and systems for distribution and a series of presentations on maximising revenue whilst other presentations will focus on trends in games development with panelists sharing their successful case studies.
Game | ON will be held at the Australian Technology Park from the 22-24 May 2015.
Registration is now open on the Game | ON website www.gameoninteractive.com.au.