Events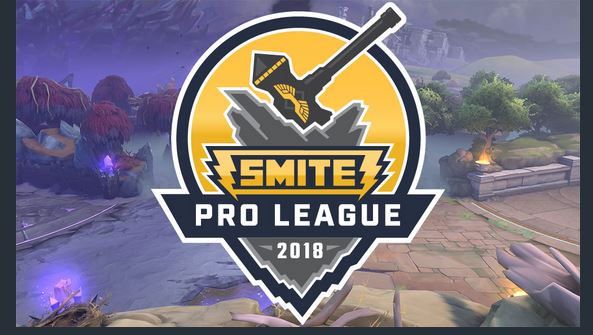 Published on March 20th, 2018 | by Admin
SMITE Pro League Returns With High Tension Matches!
March 20th, 2018 – Melbourne – Hi-Rez Studios is thrilled to kick off Season 5 of the SMITE Pro League (SPL) this Wednesday March 21st at 4:00am AEDT, with high-energy matches between the top teams in the world.
The first game of the season is a world championship rematch between two-time world champions NRG Esports and dark horse Team Rival, who knocked NRG out of the 2018 SMITE World Championship. Friday's match-up between reigning SMITE World Champions eUnited and the roster of former champions on Spacestation Gaming promises to be a battle of the NA dream teams.
Season 5 of the SPL features 12 organizations who have partnered with Hi-Rez Studios to participate in the league throughout 2018.  Esports giants Mousesports and SK Gaming announced their participation in the league earlier this month. The 5 starting players on all SPL teams will each receive a minimum salary of $30,000, in addition to LAN winnings throughout the season.
"Season 5 of Smite is shaping up to be the best one yet, with a brand new Conquest map, the addition of many new team orgs, a more stable league structure and guaranteed minimum salary for players" said Todd Harris, COO of Hi-Rez Studios.  "We also look forward to innovating on the production and broadcast all season long in cooperation with the Mixer platform"
The SPL Spring Split will run for 6 weeks of online play. Throughout this phase of Season 5, teams will be vying for an invitation to the SMITE Masters event held in May at Hi-Rez Studios' Atlanta headquarters. The top two teams from North America and Europe will qualify for this event.
SPL matches will be broadcast exclusively on Mixer every Wednesday through Saturday. These broadcasts will implement Mixer's unique co-streaming technology to bring fans more camera angles, perspectives and views. Viewers will be able to vote on which perspective they would like to see so they can follow their favorite players moment by moment. In some cases viewers can control the camera angle themselves. SMITE players who have purchased the 2018 Spring Split Pass can also cast votes on which team they think will win.
All Smite Pro League matches can be found exclusively on SMITE esports' official Mixer page.