Events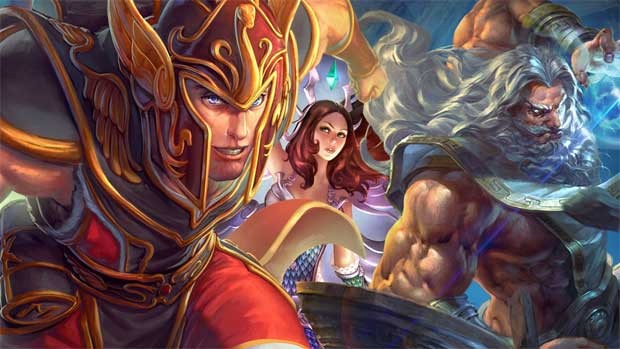 Published on May 25th, 2016 | by admin
SMITE OCEANIA PRO LEAGUE – $25K Esports Split 2 commences this weekend.
Continuing the $100K SMIITE Oceania 2016 Season

The second of three pro esports splits for SMITE Oceania's $100K AUD season is about to begin. Every Saturday and Sunday from 6pm, our six #SMITEOPL teams will be battling for position. This split, the prize pool goes up to $25,000 AUD.
After a heartstopping Split One final between champions PandamoniumGG and close runners up PLT.Tainted Minds, the competition is sure to be fierce. More info – Split One report
It begins this Saturday 28th May at 6pm. The match of the round will be a replay between the aforementioned Split 1 Grand Finalists. This split will be run over a robust 10 weeks. Each team will play each other twice, so SMITE fans will have the opportunity to see their teams tested and rivalries play out fully.
The Split 2 Final will be another LAN event (Date and location details to be announced). It all leads to a Split 3 end of year finals, where the team crowned SMITE Oceania Champions will qualify directly for the SMITE World Championships in January 2017.
Alongside the PC Pro League, the SMITE Oceania Challenger's Cup allows new teams to play, practice, and climb into position to take a spot in Split 3, while the growing SMITE console community can play in the SMITE Xbox One Console league.
More info on Split Two: http://esports.smitegame.com/2016/05/09/split-two-for-the-oceania-pro-league-features-25000/
Full schedule of matches: http://au.cybergamer.com/pc/smite/league/schedule/
All games will be livestreamed on https://www.twitch.tv/cgtv_smite
The SMITE OPL season is produced in partnership with Cybergamer.
For more information on the SMITE Oceania Pro League season visithttp://au.cybergamer.com/smite