Games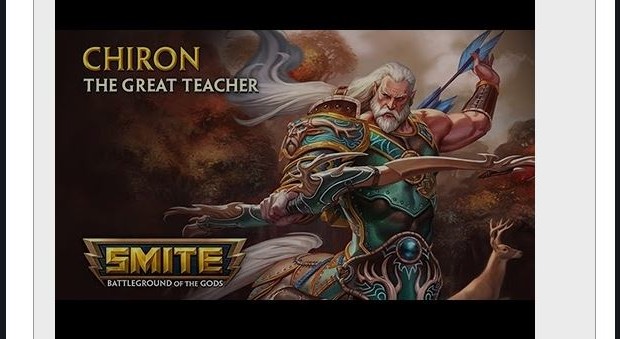 Published on November 19th, 2015 | by admin
SMITE new god Chiron [Video], new Pantheon, Super regionals esports update
MELBOURNE, November 19, 2015 – Hi-Rez Studios has revealed Chiron, The Great Teacher. The great and noble centaur of Greek mythology joins the game in the Astral Hunt update now live. Chiron, a master of healing, huntsmanship, and other craft, trained Artemis and Apollo as children. Now, he gallops forth to battle.
Chiron is a new Hunter, added today on PC for the action MOBA game, SMITE, the online Battleground of the Gods.
This content update introduces Chiron along with balancing updates, and includes new God skins and voice packs for Bass Drop Janus, Rock From Bisrakh Ravana, Furiona Bellona, Childs Play charity skins Nutcromancer Ah Puch and Child's Play Scylla and Khepri Mastery Skins.