Games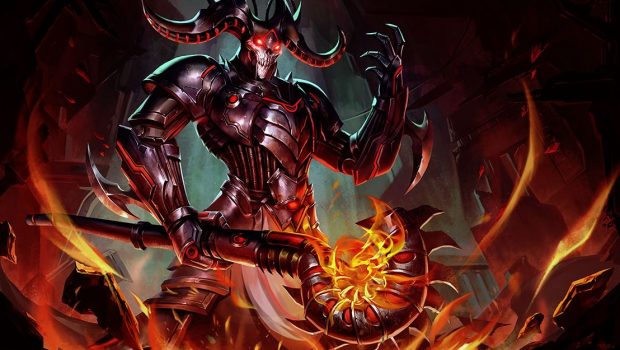 Published on April 13th, 2016 | by admin
SMITE Escape From The Underworld special event, Updates
ESCAPE FROM THE UNDERWORLD
The Darkness Yearns for Souls After centuries spent ruling the Underworld, Hades has tired of harvesting the souls of men. Yearning for a new challenge, he has lured the gods to his realm to steal their devoted worshipers. Realizing their fellow immortals are trapped, the Pantheons have rallied together to restore balance.
Escape From The Underworld info is found on the special event website:  http://www.smitegame.com/escape-from-the-underworld/
Summary:
4 week event focused on Arena mode and themed after the escape from the underworld that is hinted at in the ending of the 3rd book of the recent SMITE comics. Find them on Dark Horse Comics here. (First issue is free to read)
New underworld themed Arena map (Arena is the most popular mode, great for beginners)
New bonus round mode that takes place at the end of each Arena match. This is really unique and has never been done before. The team that wins the bonus round gets additional worshipers and progression in the week 1 event quest.
Several skins and in game rewards that can be obtained over the course of the 4 weeks: Hades Tier 4 skin, Guan Yu skin, Arachne skin, Hou Yi skin, Nox skin, loading frame, player icons, music theme, and ward skin.
As you work towards obtaining 100% of  the rewards you will earn bonus rewards. 3 of the main rewards can be obtained by completing weekly quests or alternatively players can just spend gems to obtain them.
The event will come to console versions in a few weeks as part of the normal update cycle.