Hardware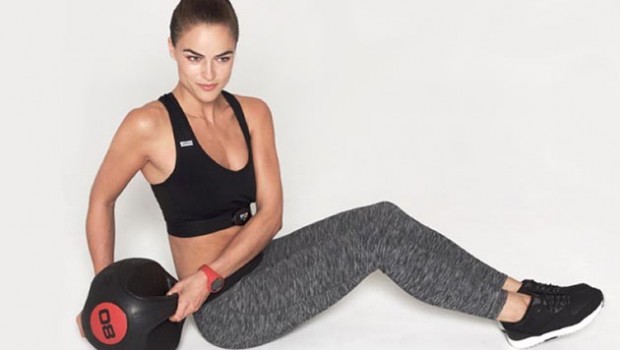 Published on April 3rd, 2016 | by admin
It's the smartest bra in your drawer:MYZONE Sports Bra helps you get fitter
It's the smartest piece of sporty underwear you've ever seen – and it wants to help you get fitter.
The new MYZONE Sports Bra features built-in electrodes that connect to a clip-on module, measuring the user's heart rate and calories burned.
The bra eliminates the need for women to wear a heart rate monitor strap as well as their sports bra.
Data collected from the smart bra is transferred to an app via Bluetooth so the user can analyse their workout on any compatible device, whether that be a smartphone, smart watch, tablet, GPS sports watch or to the leaderboard in a MYZONE-friendly gym. It also has on-board memory if you happen to forget your phone or watch.
Made from a quick-drying fabric, the one-piece washable bra has been engineered to provide both support and comfort for women as they exercise.
The most exciting part of this technology is that it allows you to tap into a social eco-system where exercisers at any level can compete against each other and monitor progress on a motivational scoreboard online and in MYZONE friendly gyms around the world, according to MYZONE Director Asia Pacific Michael Jordan.
"The app can be truly motivating for users because it monitors effort as a percentage of potential, which means no matter your level of fitness everyone is on the same playing field in the app. In order to compete you just need to workout more than you have before and exceed your own potential."
What makes MYZONE different:
A more accurate calorie reading– all MYZONE wearables, the chest strap, compression top and smart sports bra, are closer to the heart, which gives the users a heart rate accuracy of over 99%. In conjunction with personal body metrics, it ensures calorie-burning calculations are supremely accurate and personal to the user.
Rewards both strength and cardio training – There is a growing trend for strength training over cardio. MYZONE effectively calculates the effort put into weight training in a similar manner to that of cardio. MYZONE helps prove the benefits of weight training by demonstrating how effective it is for the user.
Praises like a PT –MYZONE rewards effort not fitness, motivating the user to work harder. MYZONE recognises everyone is different, so it creates a handicap for every user, based on their maximum heart-rate, which effectively means you can compete with anyone on a level playing field.
It's a multiplayer game – MYZONE is a massively addictive, multiplayer game. The app can be used to create competitions with friends or plot individual progress on the leader board as MYZONE turns effort into points.
It's Facebook for physical activity – MYZONE has its own social media network. Use the accompanying app to follow friends, analyse workouts, then 'like' or comment on their efforts.
Priced at $69.99, the bra is available from www.myzone.org.Later this year MYZONE will also release a men's compression shirt in Australia with built in monitoring.