Films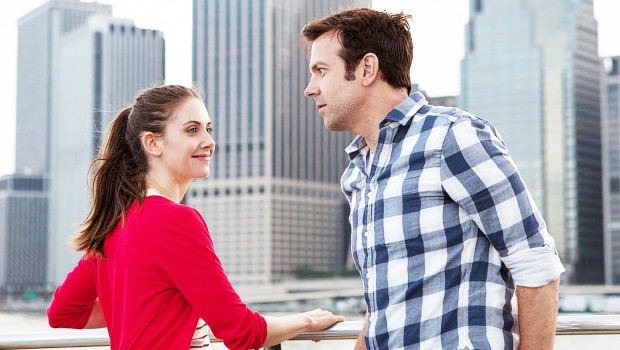 Published on October 25th, 2015 | by Curtis Mayfield
Sleeping With Other People – Film Review
Reviewed by Curtis Mayfield M-H on October 13th, 2015
Madman presents a film by Leslye Headland
Written by Leslye Headland
Produced by Jessica Elbaum, Will Ferrell,  Sidney Kimmel and Adam McKay
Starring: Alison Brie, Jason Sudeikis, Jason Mantzoukas, Andrea Savage and Amanda Peet
Music by Andrew Feltenstein & John Nau
Cinematography: Ben Kutchins
Edited by Paul Frank
Running Time: 101 minutes
Rating: CTC
Release Date: October 29th, 2015
Romantic comedies haven't really changed much over the years. Sure we've had the odd game changer (usually thanks to Judd Apatow) but overall rom-coms have been following the same formula for decades now. There's the meet cute where the endearing couple meet in some adorable and entertaining way and then they form a tight bond. Something breaks that bond and then some grand gesture is made to reinstate said bond. Sleeping with Other People does follow this typical path but in a slightly different way. Jake (Jason Sudeikis) and Lainey (Alison Brie) meet during their college years but don't become instant sweet hearts. Instead they both lose their virginities to each other but quickly lose touch. Fast-forward a decade and a bit later and they've changed dramatically. Jake has become a fast-talking womaniser who has no trouble getting women but has a hard time holding onto them since well… he doesn't try very hard to keep them around. Lainey has similar problems where she can't remain faithful to her boyfriend Sam (Adam Brody) and eventually confesses this to him, which actually makes for a pretty hilarious public breakup scene in a quiet restaurant. By pure fate, both Jake and Lainey end up going to a sex addicts meeting and quickly reconnect as friends. With a plotline that's the complete opposite to Friends With Benefits, the two agree to be friends without benefits since they realise that sex doesn't strengthen anything in their lives.
The rule of thumb for your average rom-com seems to be that the side characters have to be the most hilarious ones out of the whole cast and that's not a bad thing. The benefit of having the minor characters be funnier than the main ones is that they get the chance to be completely silly for an audience. Take for example best friend and confidant to Jake, Xander (Jason Mantzoukas). The playful banter between the two is improvised gold. Add in Xander's wife Naomi (Andrea Savage) and the movie is made. All three play off each other well enough to create comedy that would make SNL funny again. If you're not convinced, watch for the post credit conversation between Mantzoukas and Savage and you'll see what I mean. Sudeikis fits right in as the typecast, quick-tongued devil, while Alison Brie breaks new ground for her career as a somewhat reserved but still hilarious character.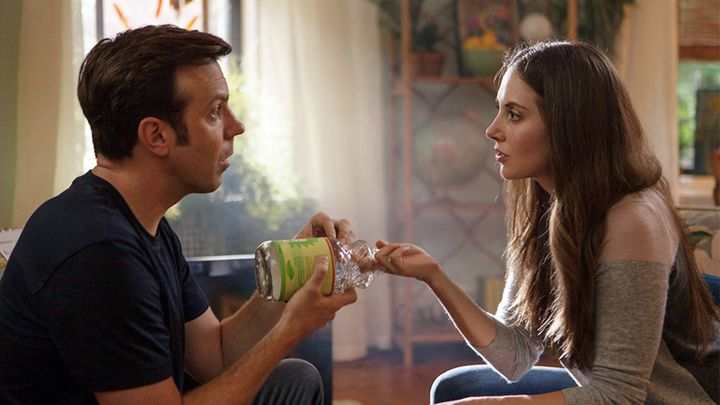 The movie isn't all light-hearted though. Lainey's character explores the dark side to an over-active sex life and writer/director Leslye Headland doesn't shy away from it. Lainey can't seem to escape her torment from a previous ex-lover, Matthew, who has a strong hold over her mind, despite him being a married man and her normally being a confident person. Surprisingly, Adam Scott takes on this role and ups the creep factor while he does it. The costume department did a good job of removing Scott from his lovable characters like in Parks and Recreation and transforming him into a skeezy, manipulative douche bag, with a thin moustache and paedophile-like glasses. The scenes that have Lainey attempting to mentally overcome the hooks Mathew has sunk into her turn out to be the film's heaviest moments. The balance between comedy and drama is weighed up nicely with the humour coming out on top. As Lainey and Jake go through this will they, won't they journey there's enough clever writing in between to distract you from this almost typical premise. The best part about this film is that we all know that the two main characters are going to end up together, we're just not sure how they're going to get there.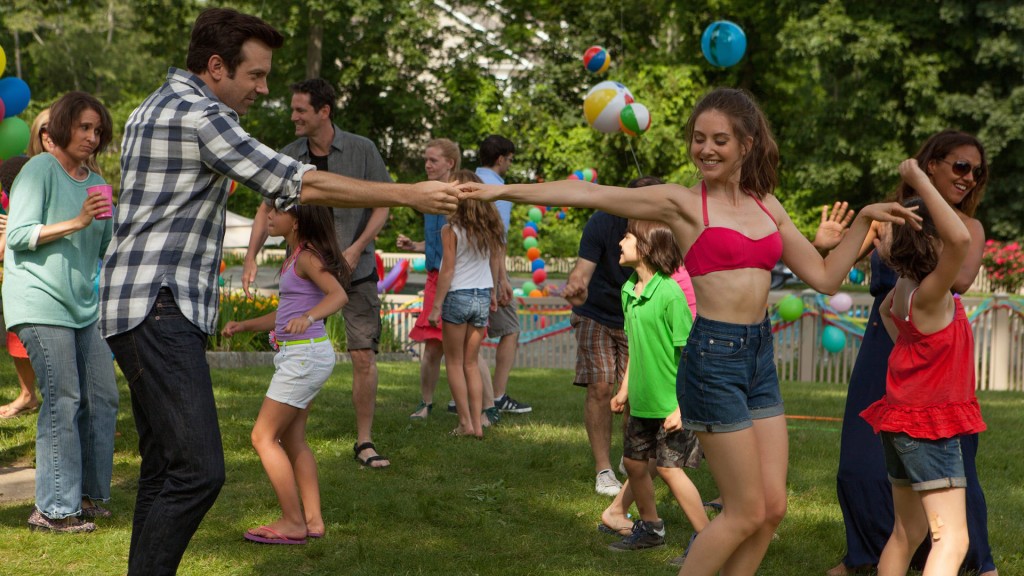 There a lot of when Harry Met Sally male philosophies sprinkled into Jake's disposition. You can't help but laugh (and feel for sorry for him) when Jake attempts to justify why sleeping around is okay while seeing other people. Though Brie does a great job at tackling her role, she has a hard time shining in this movie compared to Sudeikis' repartee. The movie has a lot of standout moments but it has to be the masturbation tutorial Jake gives Lainey that we could all live by. The first half of the film manages to avoid the corny moments but they do inevitably turn up by the end. And since this movie is set in New York, there are plenty of scenes of the city as a backdrop with indie rock music playing but it's kind of worth it for the witty dialogue and laugh-out-loud moments. This is the shining moment that Headland was promised with Bachelorette but didn't quite get at the time. Sleeping with Other People isn't exactly the game changer Amy Schumer's Trainwreck is but it's still a nice break from the norm. There are enough dirty jokes in the mix for it to be edgy but not many for it be over the top and gross. Sudeikis proves that he is capable of being a comedic leading male, while Brie takes one step closer to proving her abilities as a lead actress.
Summary: Sleeping with Other People isn't exactly the game changer Amy Schumer's Trainwreck is but it's still a nice break from the norm.