Movies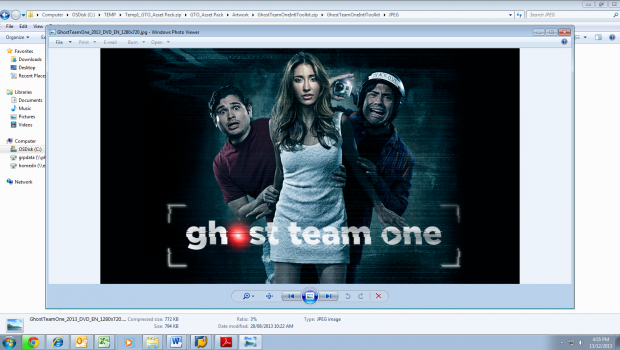 Published on December 16th, 2013 | by admin
SLAMDANCE SENSATION GHOST TEAM ONE ARRIVES EXCLUSIVELY ON VIDEO ON DEMAND & DIGITAL HD ON JANUARY 1st 2014
SYDNEY, Aust. (Monday, December 16, 2013) – Paramount Home Media Distribution (PHMD) today announced that the independent film Ghost Team One will be released on Digital HD on January 1st, 2014.  PHMD will handle Video on Demand and Digital distribution for the hilarious and subversive horror send-up, which was an official selection at the 2013 Slamdance Film Festival.
Produced by Hernany Perla Films, in association with Flying Monkeys Entertainment and Foresight Entertainment, Ghost Team One has drawn early raves from critics who have called the film "hilariously offensive and ludicrously endearing" (Indiewire) and "pure comedy gold" (Film Threat).  In addition, Mark L. Miller of Aint It Cool News proclaimed, "It's a film that will definitely show up on my Best Horror Film of the Year list."
Ghost Team One follows two friends who are both trying to impress a girl who believes the spirit of a vengeful madam is haunting their home.  They set out to make a documentary about a murder that took place in their house decades ago and, much to their surprise, soon capture some terrifying—and uproarious—supernatural activity that leads them to believe that the ghost is not only real…she's also into them.
Ghost Team One  is produced by Hernany Perla (My Bloody Valentine) and Adam Mutchler, directed by Ben Peyser (Sucks Less with Kevin Smith) and Scott Rutherford (writer on Workaholics) and stars actor and comedian Carlos Santos (host of MTV Tr3s' Mi TRL), J.R. Villarreal (Akeelah and the Bee), Tony Cavalero (Son of a Pitch) and Fernanda Romero (RPM Miami). 

Rated MA 15+  – Strong horror themes and violence
Run time is 1hr, 24mins