Games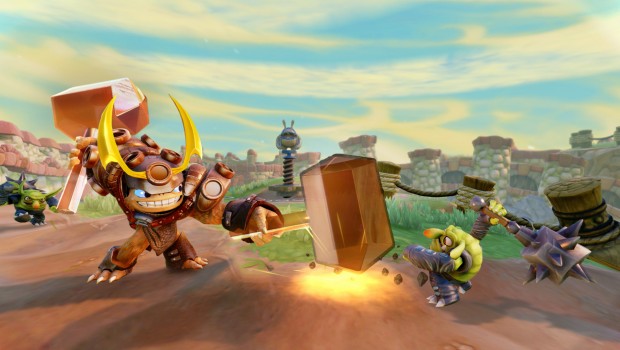 Published on November 27th, 2014 | by admin
Skylanders Trap Team – three brand new Trap Masters hitting Australian shelves
Following on from the hugely successful launch of Skylanders Trap Team at the beginning of October, we're excited to reveal that three brand new Trap Masters are hitting Australian shelves this week.
To help portal masters in their quest to trap all of the escaped villains and keep Skylands out of the hands of arch-villain Kaos, Master Eon has unleashed Head Rush, Bushwhack and Lob-Star to boost the ranks of the Trap Masters.
Please find attached a mailer featuring profiles of the new additions, which you are welcome to use or repurpose for your needs.
Head Rush – a Trap Master of the Earth element, Head Rush once inspired her people to rise up and drive an evil Sphinx from her island. For her leadership and bravery, she was made part of the Trap Team, and uses her giant Traptanium horns to take charge of evil!
Bushwhack – a Trap Master of the Life element, Bushwhack learnt many secrets from the tree spirit, Arbo, who recognised that he possessed the heart of a warrior. As part of the Trap Team, he uses his Traptanium axe to whack evil wherever it grows!
Lob-Star – a Trap Master of the Water element, Lob-Star used to be the head chef of his own five-star restaurant in Star City, but swam into action when a giant Leviathan threatened to swallow up his guests. He now uses his powerful Traptanium Throwing Stars to serve up defeat to anyone who threatens Skylands!
Each new Trap Master is priced at $19.95 RRP