Games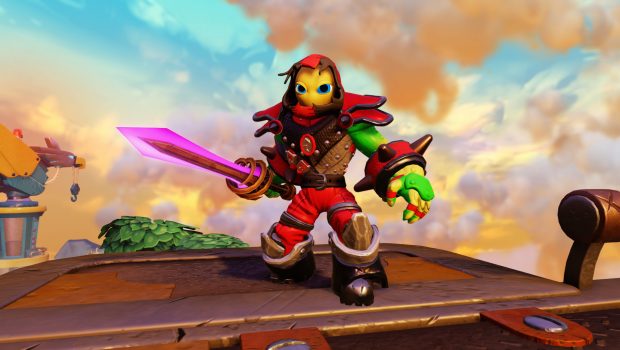 Published on June 17th, 2016 | by admin
Skylanders Comes To The Small Screen – New Animated Television Series "Skylanders Academy" to Debut on Netflix
Activision is pleased to announce today the development of "Skylanders Academy", the first production by Activision Blizzard Studios—its newly-created television and film studio—which will premiere in Spring 2016 on Netflix.
The series follows the heroic adventures of the Skylanders team, a group of heroes with unique elemental skills and personalities who travel the vast Skylands universe, protecting it from evil-doers and showing the next wave of Academy cadets how to do things the "Skylander way." Created by Toys For Bob, the $3 billion Skylanders franchise has sold through more than 250 million toys since pioneering the toys-to-life category in 2011, and earlier this month Activision revealed Skylanders Imaginators, the latest innovation in the franchise.
Produced under the supervision of showrunner Eric Rogers ("Futurama"), "Skylanders Academy" features the voices of Justin Long ("Alvin and the Chipmunks," "Ask Me Anything") as Spyro, Ashley Tisdale ("Phineas and Ferb," "High School Musical") as Stealth Elf, Jonathan Banks ("Breaking Bad," "Better Call Saul") as Eruptor and Norm MacDonald ("Saturday Night Live") as Glumshanks. Additional voice talent includes The Diamond Minecart, Susan Sarandon, Daniel Wu, Parker Posey, James Hetfield, Catherine O'Hara, Bobcat Goldthwait, Chris Diamantopoulos, Jonny Rees, Harland Williams and Richard Horvitz.