Games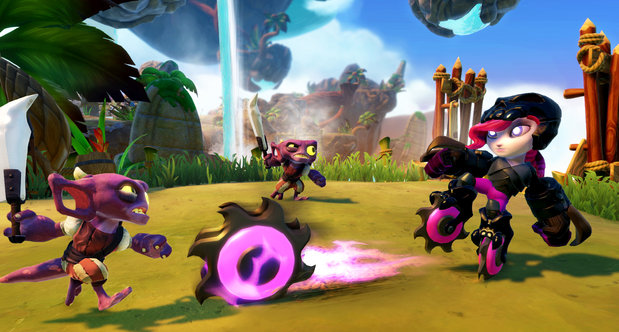 Published on November 27th, 2013 | by Admin
Skylanders Collection Vault app launches
Free iOS App Helps Fans Manage Their Collections and Unlock
Original Skylanders® Content 
Sydney, Australia, November 27th 2013 – Skylanders fans vying to become the ultimate Portal Master can now download the Skylanders Collection Vault application in the iOS App Store today. The new app lets players easily manage their Skylanders toy collection and explore new Skylanders toys from the palm of their hands and on the go.  Fans can also share and compare their Skylanders collection with family and friends – all for free.
For the first time via the Skylanders Collection Vault app, Portal Masters can discover Skylanders characters and learn more about their backstories all in one place. Optimized for tablet and mobile devices, the app also allows fans to keep track of their Skylanders collection and their character wish list, browse images and videos, unlock special content and challenge their friends to see who has the most robust collection.
"Skylanders SWAP Force is the highest-rated game in the Skylanders franchise to date, and the Skylanders Collection Vault app will be the perfect mobile companion for all Portal Masters looking to learn more about their favourite characters and get to know new Skylanders characters ," said Josh Taub, Senior Vice President of Product Management at Activision Publishing, Inc.  "Skylanders continues to be the #1 kids' video game franchise of 20131 and we have an ongoing commitment to provide our fans the best experience possible.  We're excited to offer Skylanders fans the ability to immerse themselves in a completely digital version of their collections."
Players can now download the free, official Skylanders Collection Vault here and bring their digital Skylanders collection wherever they go. Fans can also enjoy Skylanders mobile games — Skylanders Lost IslandsTM, Skylanders Cloud PatrolTM and Skylanders BattlegroundsTM – available in the App Store.