Comics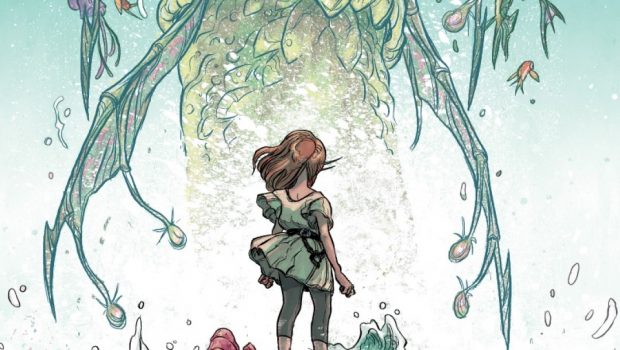 Published on April 12th, 2022 | by Andrew Bistak
SKYBOUND COMET DEBUTS SWASHBUCKLING NEW TRAILER FOR SEA SERPENT'S HEIR BOOK ONE
SKYBOUND COMET DEBUTS SWASHBUCKLING NEW TRAILER FOR SEA SERPENT'S HEIR BOOK ONE BY MAIRGHREAD SCOTT AND PABLO TUNICA
"Mairghread Scott and Pablo Tunica have crafted a thrilling adventure set in an enthralling, magical world filled with pirate armies, evil knights, and of course…sea serpents. I was hooked (hehe) from beginning to end!"
—TRI VUONG (EVERYDAY HERO MACHINE BOY)
"Action and intrigue and secrets and battles and magic and more. Adventure rings high on every single page with a delicious richness, which promises excitement after excitement."
—BOOKWORM FOR KIDS  
Image Comics and Skybound Comet today
debuted a brand-new trailer for Sea Serpent's Heir Book One: Pirate's Daughter, the extraordinary tale of growing up and changing your fate from acclaimed writer Mairghread Scott (Star Wars: Resistance, Guardians of the Galaxy), artist Pablo Tunica  (TMNT Universe) and letterer Ariana Maher (X-Men Red, Flavor).
The mystical trailer offers an all-new sneak peek at the dazzling book and its eponymous hero (…or villain). On a faraway island, Aella longed for something more. Then soldiers came for her, and her destiny was revealed. Now, readers can join the pirate queen Aella as she saves the world…or destroys it. Sea Serpent's Heir is the exhilarating adventure that will surely motivate all who embark on Aella's journey to take on the world and make their own destinies.
Available everywhere books are sold October 2022, Sea Serpent's Heir Book One marks the release of the first original graphic novel in this fantasy Young Adult trilogy from Skybound Comet, a new original graphic novel imprint aimed at Young Adult (Ages 12+) and Middle Grade (Ages 8-12) audiences, but sure to captivate readers of all ages.
Sea Serpent's Heir Book One: Pirate's Daughter (Diamond Code MAY218588, ISBN 978-1-5343-2129-8) will be available at  comic book shops  and digital platforms including Amazon Kindle, Apple Books, comiXology, and Google Play on Wednesday, October 12 and everywhere books are sold on Tuesday, October 18.
Sea Serpent's Heir Book One will be preceded by Skybound Comet launch titles Clementine Book One (Diamond Code MAY218587, ISBN: 978-1-5343-2128-1) by award-winning writer/artist Tillie Walden (Spinning, On a Sunbeam) in June 2022 and Everyday Hero Machine Boy (MAY218589, ISBN: 978-1-5343-2130-4) from rising star voices Tri Vuong (the LEGO® NINJAGO®: GARMADON comic book series) and Irma Kniivila in September 2022.
And don't miss Clementine #1, available on Free Comic Book Day May 7, 2022, featuring an all-new FCBD exclusive cover by Tillie Walden and extended previews of Skybound Comet OGNs Clementine Book One, Everyday Hero Machine Boy and Sea Serpent's Heir Book One.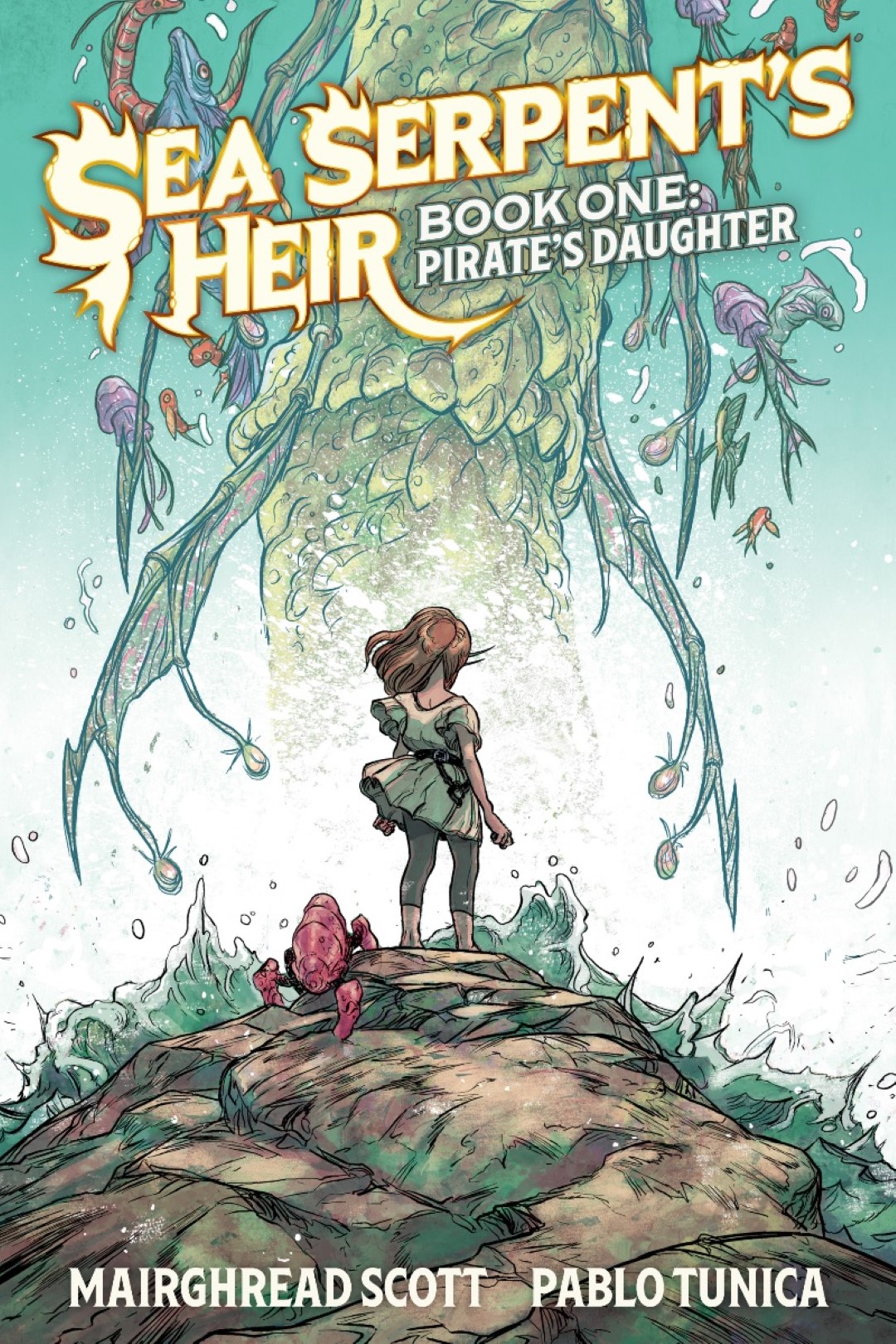 Official OGN Description:
What if you were destined to destroy the world? For Aella, life on Kinamen Isle is one of boredom. Spending her days fishing and minding her aunts, she dreams of life beyond the horizon.
Everything changes, however, when she awakens an ancient evil within herself as it's revealed that she's the reincarnation of Xir, the serpent that almost destroyed the world. Worse yet, a fanatical religious organization has arrived on Kinamen Isle in search of Xir.
As Aella is forced to fight for her life, she'll discover that her entire world is not what it seems. Her aunts know more than they let on, and what exactly does the infamous Pirate Queen want with Aella?
For more info and updates on Skybound Comet, visit www.skyboundcomet.com.