Blu-ray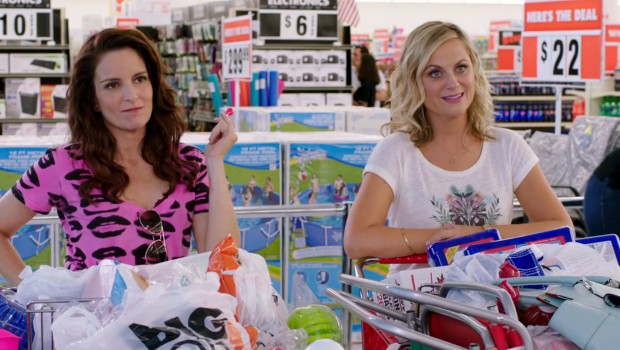 Published on March 14th, 2016 | by admin
Sisters­ May 5, 2016
Universal Sony Pictures Home Entertainment is releasing Sisters – available to own on Blu-ray™, DVD & Digital from May 5, 2016.
Comedy superstars Tina Fey (30 Rock, Mean Girls) and Amy Poehler (Inside Out, Mean Girls) reunite in the uproarious hit Sisters. Featuring an all-star comedy cast including Maya Rudolph (Bridesmaids, Big Hero 6), Ike Barinholtz (Bad Neighbors, The Mindy Project), John Leguizamo (Ice Age: The Meltdown, Moulin Rouge!), John Cena (Trainwreck, 12 Rounds) and James Brolin (Catch Me If You Can, Hotel).
When the Ellis sisters, the always-responsible Maura (Poehler) and impossibly hotheaded Kate (Fey), receive word from their retired Mum and Dad that their family home is on the market, they discover they have one weekend left to clean out the old junk in their bedroom. As they comb through the artifacts of their teen years, Maura and Kate's trip down memory lane leads them to a seemingly crazy plan.
Looking to recapture their glory days, the sisters decide to throw one final 'Ellis Island' party blowout for their classmates, resulting in a wild rager that a bunch of ground-down adults really need.
Produced by Tina Fey and Jay Roach (Meet the Parents, Bruno) and executive-produced by Amy Poehler, Sisters is a hilarious, heartfelt and downright dysfunctional delight, perfect to share with friends – and sisters. The Blu-ray™, DVD and Digital feature offers even more of Tina and Amy's outrageous shenanigans in a new Extended Version, as well as over an hour of deleted and extra scenes, gag reel and more. Directed by Jason Moore (Pitch Perfect, One Tree Hill).