Comics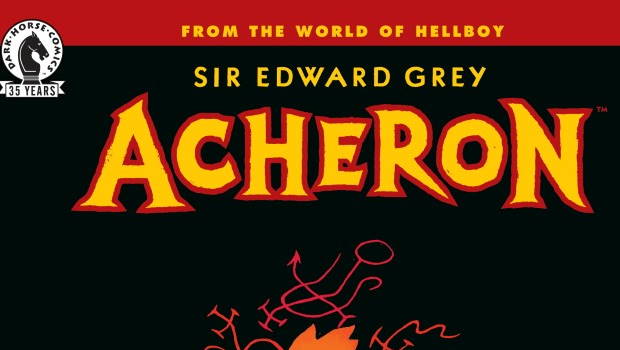 Published on December 14th, 2021 | by Chris O'Connor
Sir Edward Grey: Acheron One-Shot Review
Summary: After the events of The Devil You Know... as the dust settles above... what is happening below?
It's somewhat fitting to think that Sir Edward Grey: Acheron follows the events of The Devil You Know, considering The Devil You Know was concluded in 2019 and with all that we've been through since then and this latter part of 2021 feeling somewhat like things are maybe starting to settle into a new "normal". Sir Edward Grey: Acheron feels like the Hellboy/Mignolaverse settling into it's new "normal".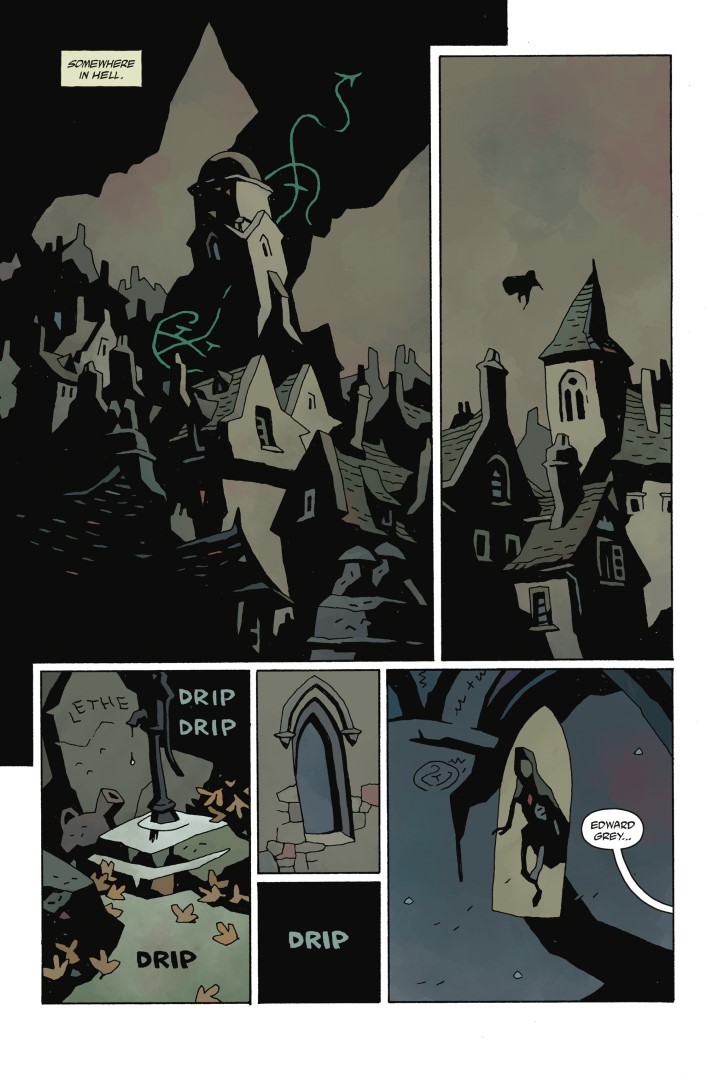 Writing
As mentioned, this one-shot follows on from the events of The Devil You Know, so the B.P.R.D. has managed to fight off the monsters on earth long enough for humanity to head to relative safety underground. But Edward Grey has unfinished business and must return to Hell to finish what needs to be done in order to truly save the world. If that sounds like a pretty intense set of events, it is, but the way the story is set out has a lovely flow to it. The writing allows so much to be conveyed without bogging the reader down. There's a degree of recapping (which is welcome given all that has happened) which allows for some familiar faces to show up. The whole thing has a lovely flow that leads us to an ending that somewhat feels like a deep breathe after having held it in for… well, I guess about two years.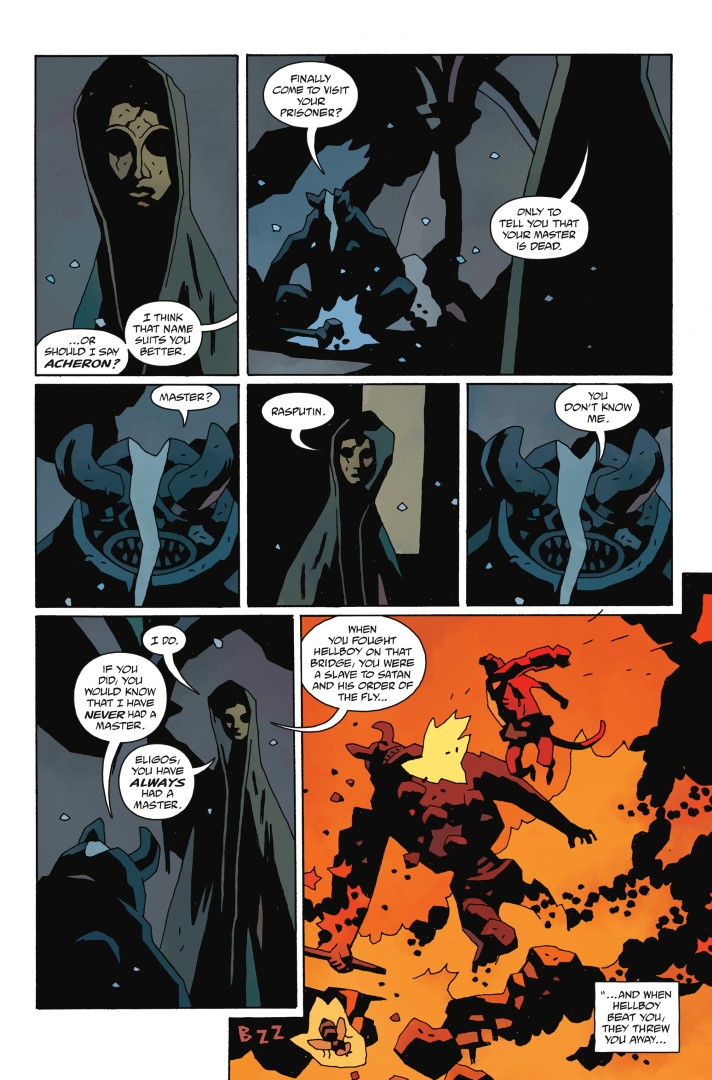 Artwork
The only reason I put a 4.5 star on the artwork here is not because I don't like it… I love it, but I'm mindful that it is quite stylistic and I'm allowing for people not being overly keen on the style. For me personally though, I love Mike's style… the angular figures and lack of soft curves gives the whole comic an otherworldly tone that just fits perfectly. The skill to know when to fill a panel with detail and when to leave it mostly empty save the key elements really shines through here and makes absorbing the images easy and a delight. The use of minimal detail and excellent colour choices convey emotions quickly and efficiently, making every panel just as engrossing as the last.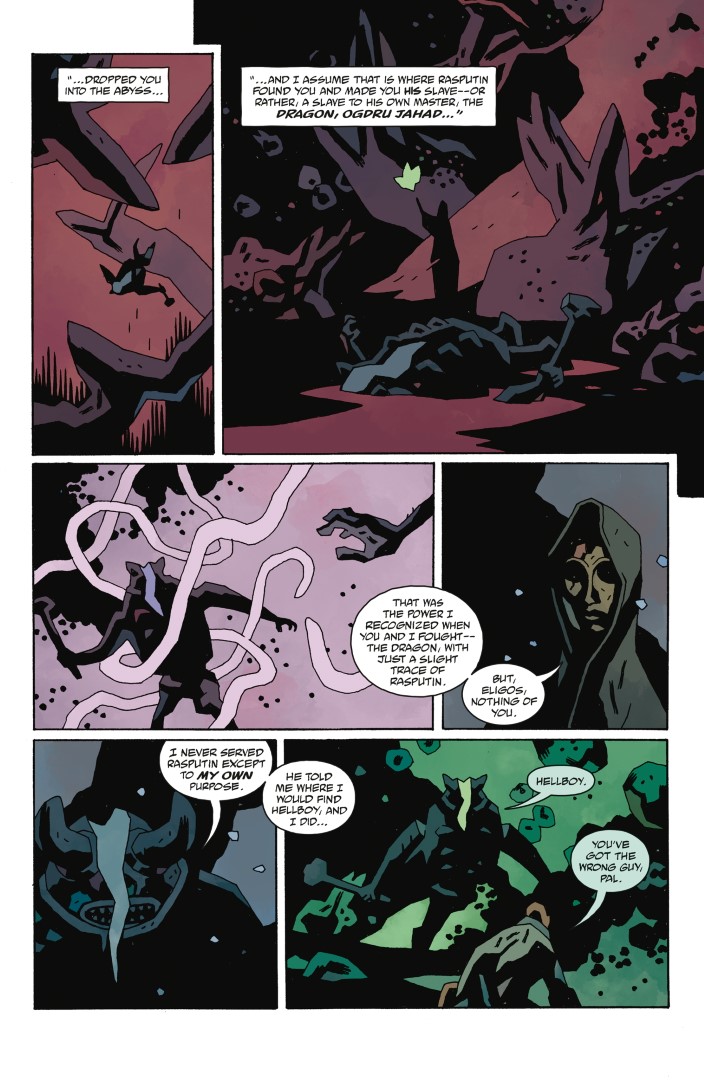 Final Thoughts?
Fantastic to see what has happened since the events of The Devil You Know and certainly fascinating to see it from Sir Edward Grey's perspective. Obviously I recommend this highly! I only feel a little guilty that I may have been visibly more excited about the teaser at the end than I was for this issue itself. This issue is absolutely a must buy… but I was not expecting what is teased and am looking forward to what is to come!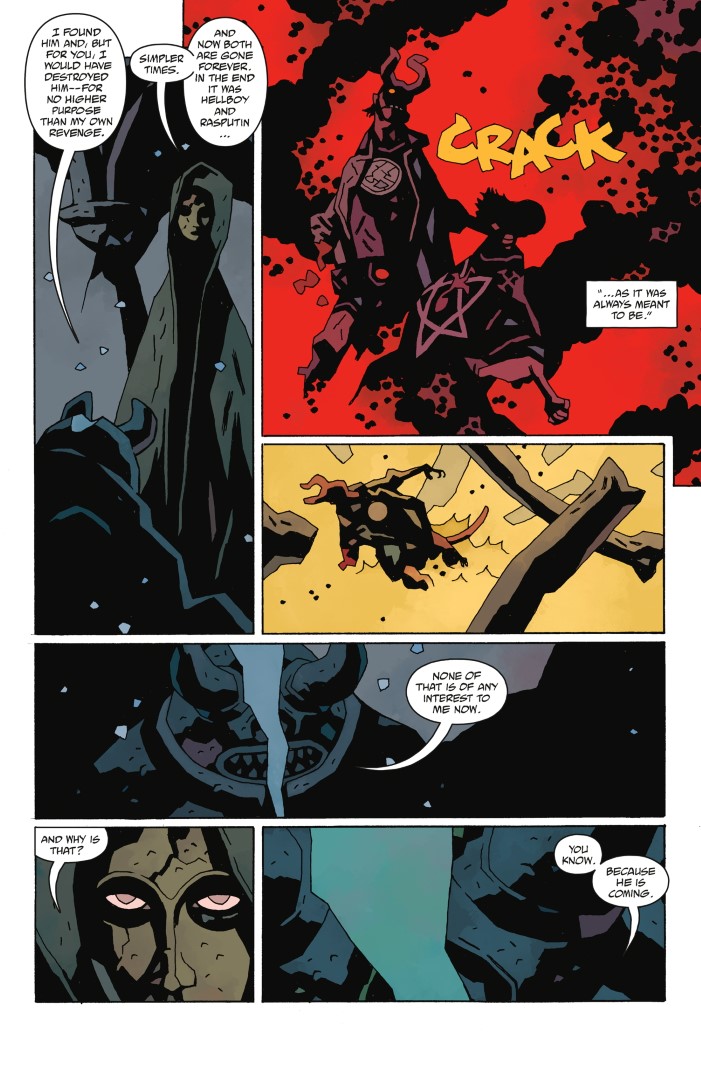 Publisher: Dark Horse
Writer: Mike Mignola
Artist: Mike Mignola
Colourist: Dave Stewart
Cover Artist: Mike Mignola
Genre: Horror, Fantasy
Format: 32pgs, FC, One-Shot.
Release Date: 1st December, 2021