PS4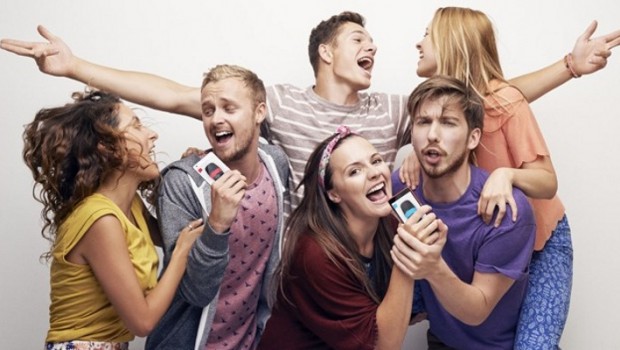 Published on November 20th, 2014 | by Admin
Singstar Ultimate Party PS4 Review
Summary: Singstar Ultimate Party is a true dichotomy and ultimately gives the player a half-baked karaoke game on the PlayStation 4 that is saved by its cost
Singstar Ultimate Party
Games – Playstation 4
Game Genre – Music
Developer – Sony London
Rating – PG
Reviewer – James Wright
Singstar has become a true gaming phenomenon for Sony as it created one of the best karaoke experiences on a home console and since its release ten years ago, it has launched a variety of incarnations of this popular musical franchise. However the current instalment, Singstar Ultimate Party feels more like a demo opposed to a full blown game.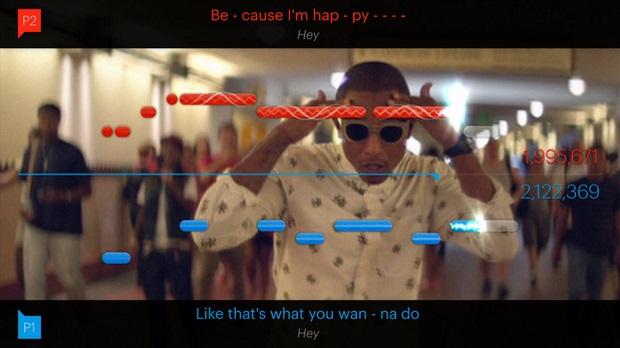 Fortunately the game is priced at under $40AUD and comes with 30 tracks but what made Singstar such an engaging game has been removed which in turn creates a very vanilla flavoured title. Basically, the only two gameplay modes included in Singstar Ultimate Party is the solo and two-player modes that solely focuses on points. As a result, the game feels very light and although it's still enjoyable, knowing what you're missing is very infuriating, especially playing these games since the PlayStation 2.
The only highlight of the game is that it comes with a free app for either iOS or Android devices that actually allow you to use them as external microphones which is a neat little feature. Given that, the game still allows you to use the PlayStation camera to share your Singstar videos with your social media fans and you can use the PS3 microphones. Thankfully the voice detection of the game is still quite strong and like the previous titles, the better you can mimic the song, the more points you are awarded.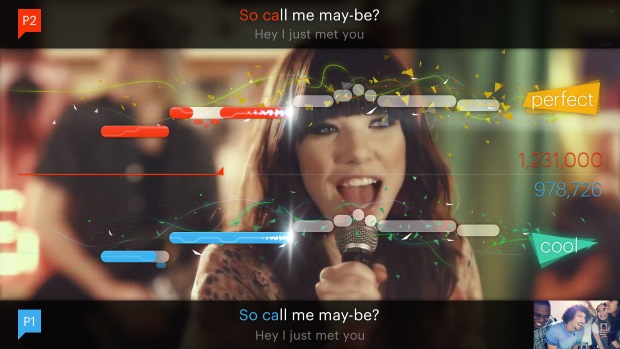 As mentioned, the main gameplay modes that made the previous titles so compelling have been removed that include Duet Mode, Pass the Mic and Party Mode, not to mention the licensing issues between the PS3 and PS4 which prevents some of the songs from being available on the higher end console. Indeed it is frustrating but alcohol does help solve the problem a little…
But it's all about the music and like the previous instalments, Singstar Ultimate Party (which is a real world dichotomy) still has some great tracks available that include Pharrell Williams' Happy, Lorde's Royals and classic hits like Lionel Richie's Hello and Kylie Minogue's Can't Get You Out Of My Head. So yeah, the track listing is half decent and you can purchase additional tracks online.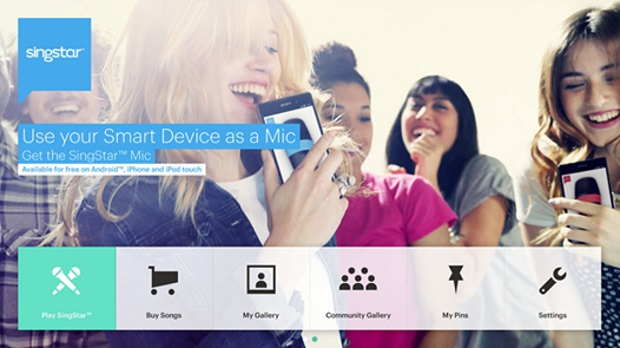 Track Listing
– 5 Seconds of Summer – She Looks So Perfect
– Avicii – Hey Brother
– Bridgit Mendler – Ready Or Not
– Carly Rae Jepsen – Call Me Maybe
– Clean Bandit Feat. Jess Glynne – Rather Be
– Coldplay – Magic
– Demi Lovato – Let It Go
– Disclosure Feat. AlunaGeorge – White Noise
– Ed Sheeran – Lego House
– Ellie Goulding – Burn
– Icona Pop Feat. Charli XCX – I Love It
– John Newman – Love Me Again
– Kylie Minogue – Can't Get You Out Of My Head
– Lady Gaga – Born This Way
– Lionel Richie – Hello
– Lorde – Royals
– Naughty Boy Feat. Sam Smith – La La La
– Olly Murs – Dear Darlin'
– One Direction – Best Song Ever
– One Republic – Counting Stars
– P!nk Feat. Nate Ruess – Just Give Me A Reason
– Paramore – Still Into You
– Pet Shop Boys & Dusty Springfield – What Have I Done To Deserve This?
– Pharrell Williams – Happy
– Plan B – She Said
– Selena Gomez – Come And Get It
– Swedish House Mafia Feat. John Martin – Don't You Worry Child
– The Lumineers – Ho Hey
– TLC – No Scrubs
– Train – Drive By
Final Thoughts?
Singstar Ultimate Party definitely misses the mark when it comes to all the bells and whistles from the Singstar franchise. Sure the gameplay is sturdy and the voice recognition is pretty much flawless but it's missing the heart and soul of what made this series so good. Yes it's cool that you can use your mobile phone as a microphone and that you can share your videos with social media but regrettably that's about it.
Here's hoping that the PlayStation 4 will get full blown version of Singstar soon.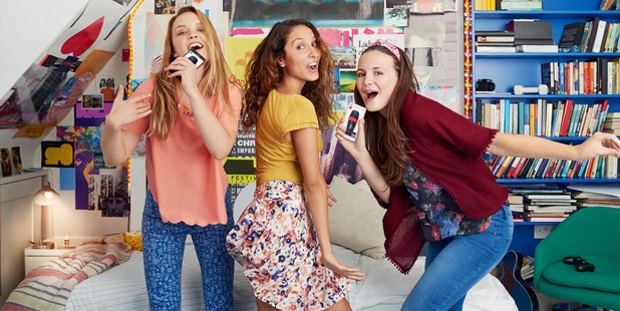 Key Features
• Turn Your Smart Phone into a Microphone – SingStar™ is specifically designed for the connected generation and encourages cross platform interaction, including using your Android/iOS phone as a microphone through the SingStar™ App. The free app gives players the ability to manage their playlists and queue up the best tracks to ensure the fun never stops.
• Gameplay Modes Add to the Fun – The choice is yours: play solo in single player mode, compete with a friend or family member in battle mode, sing a duet in cooperative mode, or connect with the SingStar™ community by sending score challenges to your friends on both PS3 and PS4.
• Enhanced Community Interaction – The social features of the PS4 make it easier than ever to introduce players to the lively and passionate SingStar™ community. Find and connect with new friends, rate performances and earn in-game experience and rewards for game activity, and then share your experience with the SingStar™ community or through social media channels, Facebook® and Twitter.
• Individualized & Personalized – SingStar™ offers a personalized experience for each user, introducing dynamically curated content within the main menu and offering song recommendations based on user preferences. Players can further customize their gameplay by creating their own playlists and even choosing how they share their performances.
• PlayStation®4 Camera Integration – Using the PS Camera, players can capture video and snapshots and personalize their own content for sharing. In addition, players can create cool effects during their performance using Augmented Reality, such as changing backgrounds, or choosing from AR masks on each player as he/she moves to the beat.
• Fan-Favorite Features Return on PS4 – The SingStar™ you know and love returns on the PS4 with classic features, including pitch detection, incorporation of real music videos, as well as microphone and camera support to enhance that on-stage feeling. With full access to the SingStore, players can access a robust library of PS4 tracks with regular updates, and themed track lists for inspiration.