News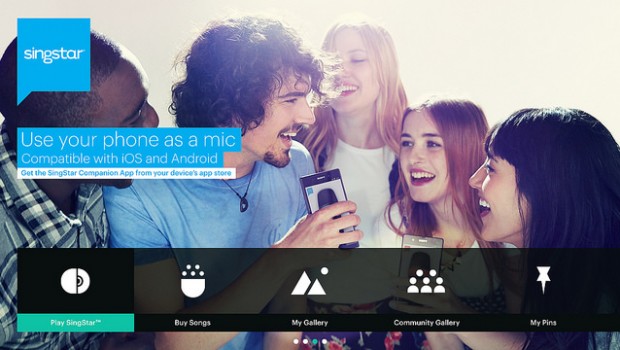 Published on October 29th, 2014 | by admin
SingStar™: Ultimate Party launches in Australian stores today
Celebrating 10 years of SingStar with an innovative new experience for PS3™ and PS4™!   
SYDNEY, 29th October 2014: Sony Computer Entertainment Australia (SCE Aust.) is today celebrating the arrival of SingStar™: Ultimate Party, out now in stores nationwide. 
SingStar: Ultimate Party is available exclusively on PlayStation®3 (PS3™) and, for the first time, PlayStation®4 (PS4™) for a recommended retail price of AUD$39.95. The SingStar Ultimate Party disc edition brings 30 of the hottest new tracks together with classic hits from the past ten years of SingStar; all in the one place so players can get the party started straight away! Leading the charge are global superstars including 5 Seconds Of Summer, Demi Lovato, Carly Rae Jepsen, Ed Sheeran, Lady Gaga and Pharrell Williams.  
Fans can also personalise their music experience by downloading songs from the SingStore®, from pop to rock to hip-hop, with music from the likes of P!NK, REM and Bruno Mars among many more. Players can refresh their existing collection of tracks with the latest new music or start a brand new collection. A consistently low price point for songs and song packs can be expected across the board with the single song price as AUD$2.05 and the song pack price for 5 songs as AUD$9.55. 
The impressive social features of PS4 are firmly part of the innovation behind the new SingStar, with a whole new range of features closely integrating with social networks. The free companion app, available on both the App Store and Google Play, can quickly turn any Android/iOS device into a microphone, meaning the SingStar experience is now even more spontaneous than ever before. Players are able to sing with friends, share their performances to social networks at the press of a button, challenge friends to beat their high score and use the PS4 Camera to capture snapshots and video performances of their favourite moments. Plus, the free SingStar app also allows players to create and edit their own playlists so the party never ends! 
With more than 26 million copies sold worldwide in the past 10 years, SingStar™ is one of the biggest selling music properties of all time eclipsing Adele's 21 album and Coldplay's Parachutes. Some of the hottest selling tracks over the years have included Carly Rae Jepsen's Call Me Maybe, Adele's Rolling in the Deep and Tenacious D's Tribute.  
Sony Computer Entertainment will be celebrating the 10th anniversary of SingStar™ throughout the year with loads of new tracks and opportunities for fans to get involved, so watch this space! Keep up with the latest news at SingStar.com, on Twitter @SingStarHQ and on Facebook.com/SingStar.