Events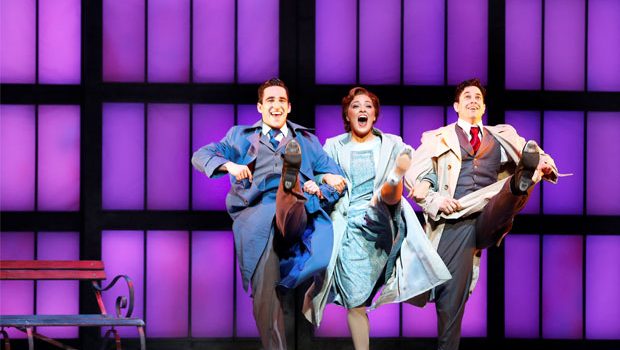 Published on May 15th, 2016 | by Andrew Bistak
Singin' in the Rain Review (Melbourne 2016)
Summary: Singin' in the Rain features a stellar cast who successfully mirror and improve the original film, especially with its 12,000 litres of water!
Based on the classic 1952 film, Singin' in the Rain and after a sell-out season at the West End in London, it's now time for Melbourne to experience this extravagant and entertaining musical as we're re-introduced to the splashin' romance between silent film star Don Lockwood (Adam Garcia) and theatre star Kathy Selden (Gretel Scarlett). Set in 1920's, this musical centres around the movie revolution that saw silent films replaced with those with sound.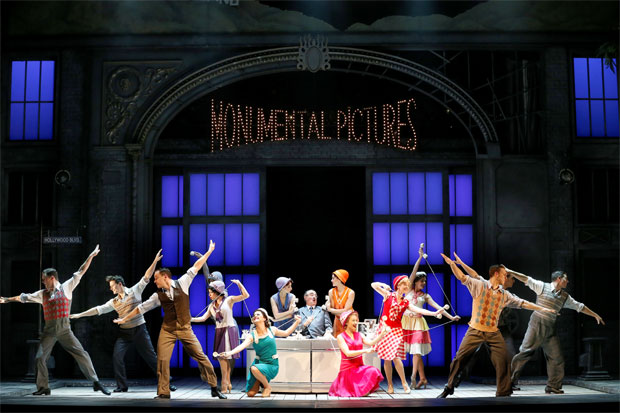 One studio at the time, Monumental Pictures was known for its silent movies with its two biggest stars Don Lockwood and Lina Lamont (Erika Heynatz), however there is one problem… Lina's voice or attitude is not suited for this new medium and thus begins this crazy story of the making of the film, The Dancing Cavalier. Add in Don's close friend Cosmo (Jack Chambers) and his new love Kathy who not only has the looks but also the voice to replace Lina and the hijinks commence as they attempt to use her voice to replace that of Lina's in the film. Needless to say, things don't go according to plan!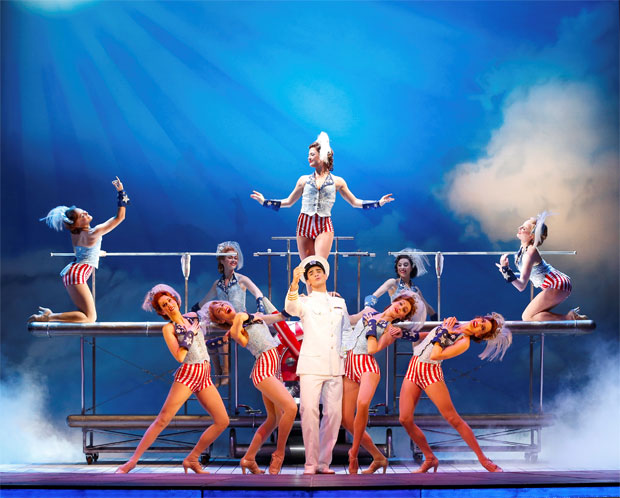 This romantic musical also boasts a stellar casts that includes Adam Garcia as the lead who not only channels his inner Gene Kelly from the original film but adds his own unique twist to the character which succeeds on all levels. His on screen romantic partner is Gretel Scarlett who adds this innocence to the story and also mirrors the original actress of Debbie Reynolds and helps ground the story. Then you have the glamourous Erika Heynatz as the 'Prima Donna' silent movie actress Lina Lamont who adds a layer of humour to the story, particularly with the unique voice (or shrill) that she portrays in her performance.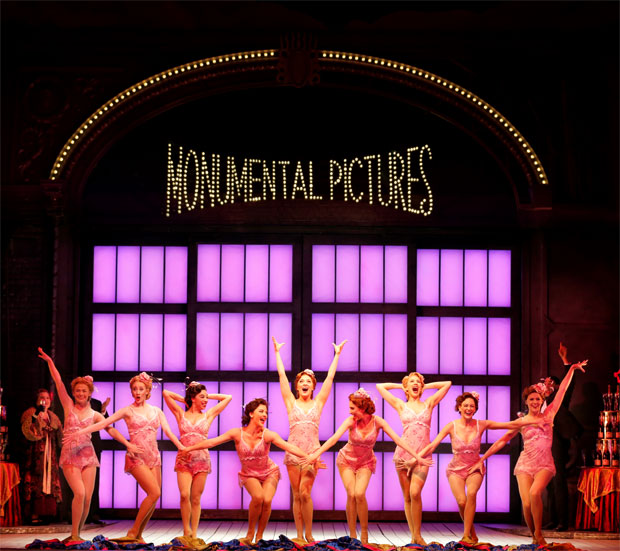 Last but not least is Jack Chambers as Don's best-friend Cosmo who like Heynatz adds comedy to his role and was a standout performance from his singing to flawless dancing plus his great tap routine. He injects this liveliness into the story which is quite infectious. Other actors include veterans Mike Bishop, Rodney Dobson and Robyn Arthur that when matched with the main stars plus the awesome ensemble and this Australian tour of Singin' in the Rain ticks all the right boxes.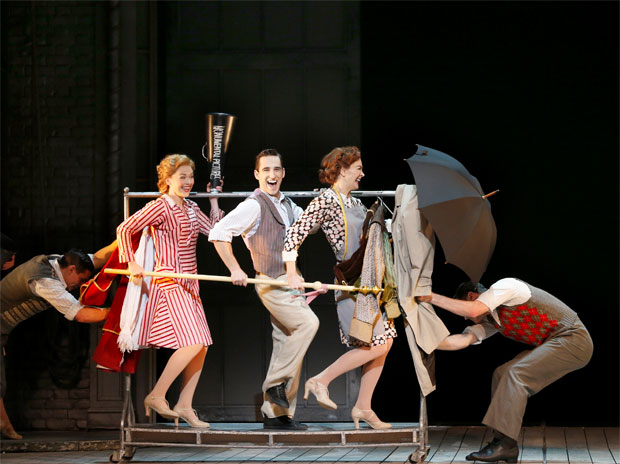 Both the music and dancing in the production was not only on key but flawlessly performed, particularly with songs such as Good Morning and the classic Singin' in the Rain which filled the theatre with music from another time. Equally as impressive was the dancing and Garcia was the star in this area, particularly his rendition of the Gene Kelly's classic Singin' in the Rain. Now when it comes to that performance, it actually rains on stage and must be seen to be believed!  One song in this production that sets itself apart from the others is Broadway Melody and stars Nadia Coote dressed in black in this electrifying performance that although was well choreographed, it did feel a little disjointed from the story.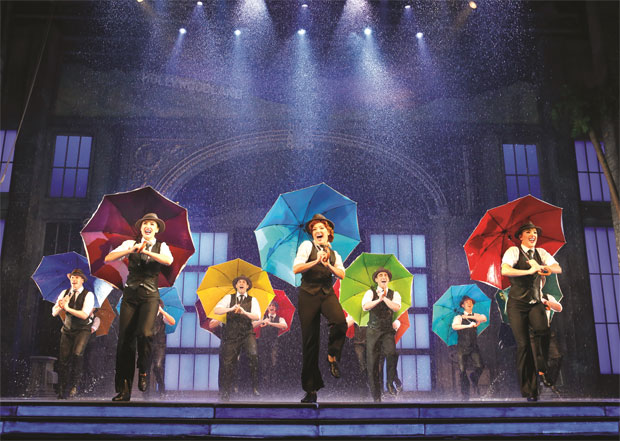 Furthermore, Singin' in the Rain is directed by Jonathan Church with Andrew Wright as the choreographer who creates these amazing dance routines that not only pay homage to the original film but look quite spectacular on stage, particularly with the set design (Simon Higlet) as they successfully create this Golden Age of Hollywood atmosphere, especially with the colourful and period costumes.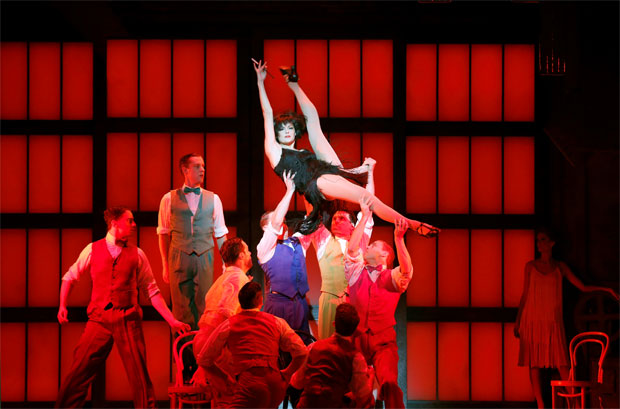 Final Thoughts?
From solo performances to carefully choreographed ensembles, Singin' in the Rain takes you back to a simpler time but thankfully modernises itself in certain places to create a very memorable take of this classic romantic musical that is brimming with colour, vibrancy and 12,000 litres of water which makes this one flamboyant and entertaining production from start to finish!
Singin' in the Rain is currently playing at Her Majesty's Theatre, Melbourne until 3 July 2016, before travelling to Sydney, Brisbane, Adelaide and Perth.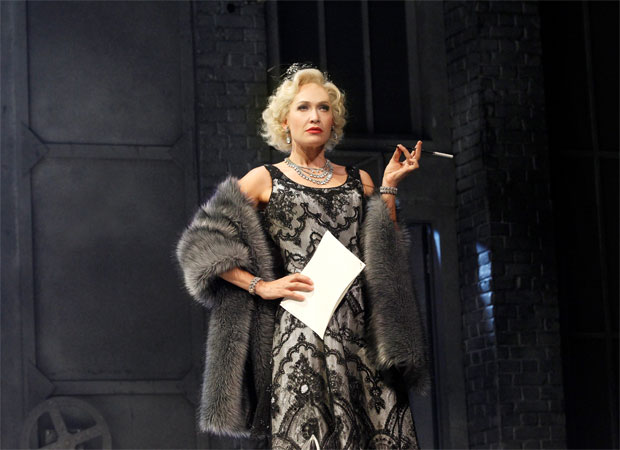 Photos Credits: Jeff Busby
For more information, please visit singin.com.au